Sensofar
Sensofar Group is a multi-national company whose mission is to develop, manufacture and commercialize high-end metrology tools. The Sensofar Group also provides consultancy within the field of metrology, and pursues a philosophy of guaranteeing advanced techniques, high quality and customer services.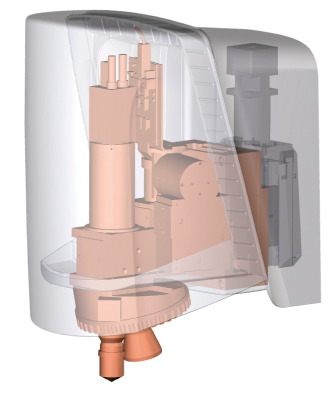 For confocal scanning, the S neox uses Sensofar's patented technology, based on a microdisplay. The ferroelectric liquid crystal on silicon (FLCoS) microdisplay is a fast switching device that makes the scanning of confocal images fast and very stable. Combining this approach with Sensofar's high NA objectives (0.95), vertical resolution is reduced to below 1 nm. Additionally, as there are no moving parts in the sensor head, there are no maintenance and alignment issues, and the effective lifetime of the sensorhead is unlimited
Sensofar S lynx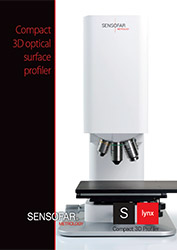 S lynx is a new non-contact 3D surface profiler designed for use in industry and research. It has been designed as a compact and versatile system. S lynx is able to measure differing textures, structures, roughness and waviness, all across varying surface scales. The S lynx's versatility makes it appropriate for a broad range of high-end surface measurement applications. Ideal performance is guaranteed by Sensofar's proprietary 3-in-1 measurement technology, and complemented by the incredibly intuitive operation of the system with the associated SensoSCAN software.
Sensofar S mart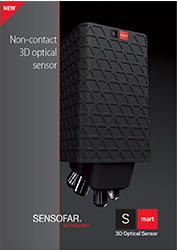 The S mart is the culmination of more than 14 years of experience in the development of surface metrology systems.
It was designed right from the initial conception to be integrated into production systems and to withstand harsh environments. Being compact, lightweight, and with flexible mounting options, the S mart is not simply an adaption of existing systems.
Sensofar PLu apex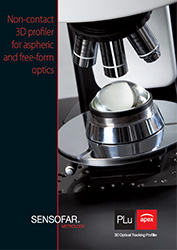 The versatile PLu apex is able to measure any optical surface, from aspheric to flat surfaces, machined and freeform optics, molded optics and even the molds themselves. Its innovative design – based on Sensofar's core technology, confocal metrology – allows a non-contact and high-precision measurement. Not limited by the shape of the sample, independent of sample reflectivity, and suitable for circular or rectangular shapes.