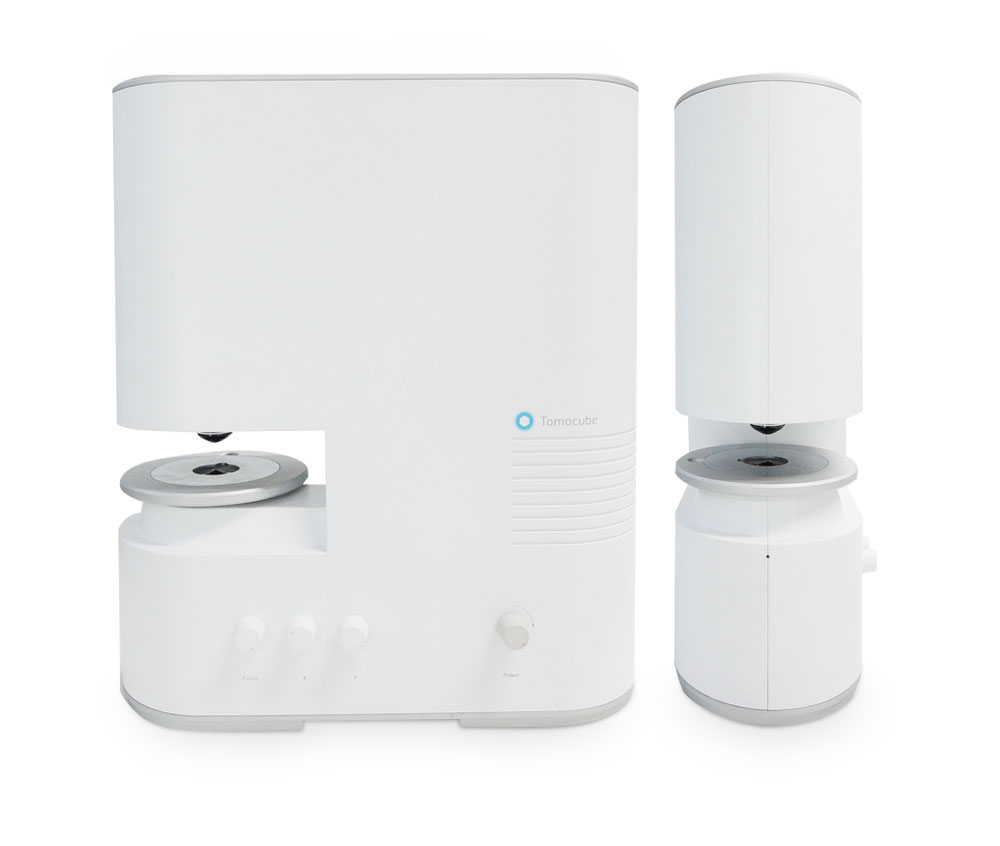 Revolutionary holotomography opens a new era in label-free live cell imaging
Cellular analysis plays a crucial role in a wide variety of research and diagnostic activities in life sciences. However, the information available to researchers and clinicians is limited by current microscopy techniques. An innovative new tool – Holotomographic microscopy – can overcome many of these limitations and open new vistas for researchers and clinicians to understand, diagnose and treat human diseases.
Holotomographic Microscopy – New era of microscopy Tomocube's holotomography series utilize optical diffraction tomography (ODT), which enables users to quantitatively and noninvasively investigate biological cells and tissues. ODT reconstructs the 3D refractive index (RI) distributions of live cells and by doing so, provides structural and biochemical information about the cell including dry mass, morphology, and dynamics of the cellular membrane.
Speak with one of our specialists today to see if a Tomocube product is right for you!

Benefits
Label-free imaging
Long-term imaging with short time interval
No sample preparation and Rapid 3D cell imaging
Optical resolution below 200 nm (Max. 110 nm)
RI distribution, local cytoplasmic concentration, dry mass, calculated morphological parameters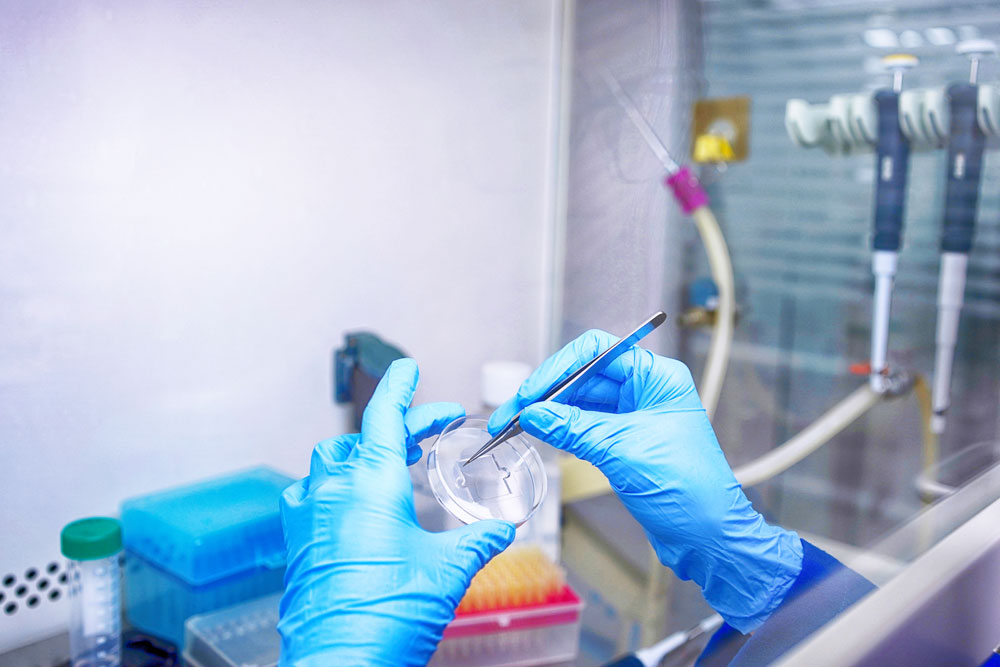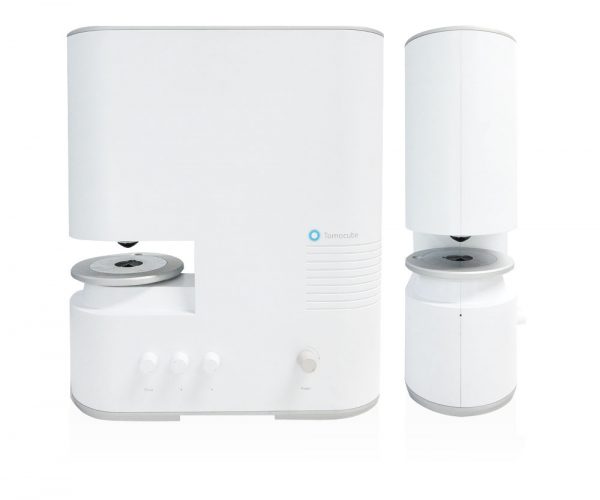 HT-1H
Holotomographic Microscopy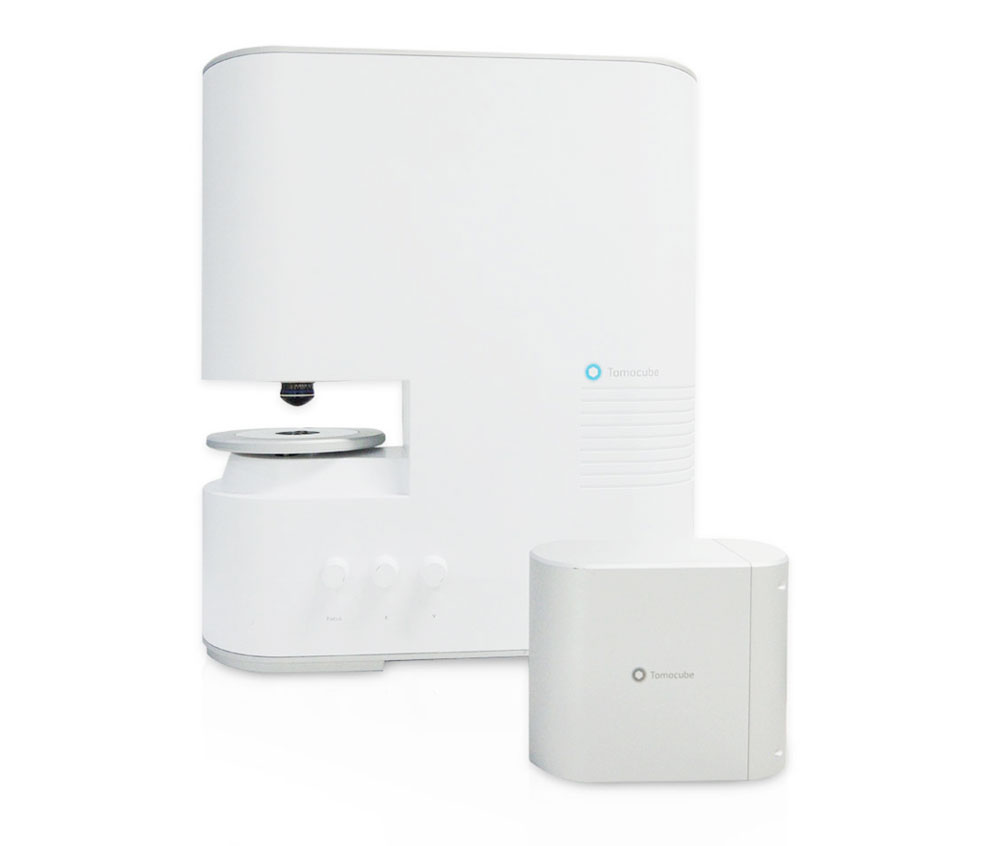 HT-2H
Holotomographic microscopy
with 3D fluorescence imaging capability
Fluorescense feature
Holotomographic microscopy with 3D fluorescence imaging capability
Research and diagnosis in the life sciences depends on the information that can be found using cellular analysis. However, current microscopy techniques limit the quantity and quality of information available to researchers and clinicians.
The HT-2, a microscope that displays both 3D holograms and 3D fluorescence imaging, is able to overcome these limitations through use of new and existing technology. Its abilities can enable researchers and clinicians to break into new frontiers of understanding, diagnosing, and treating disease. HT-2 is the world's first microscopy combining both holotomography and 3D fluorescence imaging in one unit.
The HT-2 is an update to our HT-1 microscope. The HT-1 microscope uses holotomographic technology to measure the 3D and 4D refractive indexes using a dynamic micromirror device (DMD) to add unprecedented stability and precision to the performance of the microscope. These innovations allow for quantitative, label free imaging of cells. The HT-2 has all the capabilities of the HT-1, but combines the holotomographic imaging capabilities of the original version with the added ability to perform fluorescence microscopy.