Linkam LTS420 LTS420E-P Hot Stages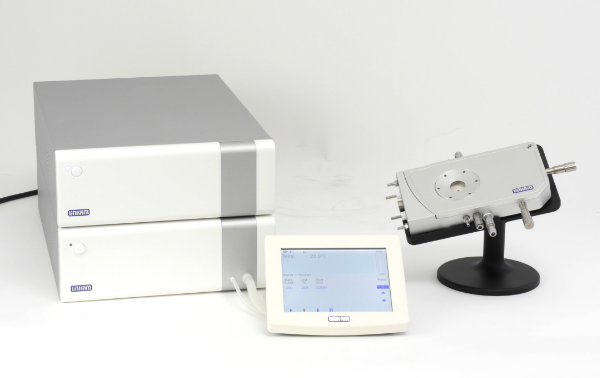 The Linkam LTS420, LTS420E-P Hot Stages are optimized for isothermal sample analysis applications where high speed heating and cooling are compromised by larger sample area with excellent thermal stability of less than 0.1°C.
The LTS420 is an easy to use, versatile heating and freezing stage. The stage consists of a large area temperature controlled element with a platinum resistor sensor embedded close to the surface for accurate temperature measurements in the range of -196 to 420°C (when used with LNP95 cooling pump).
The sample is simply mounted on a standard microscope slide in direct contact with the heating element and can be manipulated 15mm in X and Y direction. The sample chamber is gas tight and has gas valves to purge with either inert gas or humidity.
This stage is also available with internal electrical connections and probes.  There is even an inverted microscope version, please contact us for further details.
Call Meyer Instruments, Inc., for pricing and to learn more about Linkam temperature controlled stages
Call 281 579-0342 Today!
Linkham LTS420, LTS420E-P Hot Stages Specifications
Temperature Range -196°C to 420°C
Sample area of 53.5x43mm
32 Ramp temperature profile programming
15mm XY manipulation as standard
Sample holder for standard 76x26mm microscope slides
Quick-release gas valves for atmospheric control
Swing out lid for easy sample loading
Can be used with transmitted or reflected light
Mounts directly to microscope table or substage
Stage body size: 166x90x24mm
100 Ohm platinum sensor
Temperature stability <0.1°C
Inner lid to increase temperature stability
Direct injection of coolant into block
Highly conductive metal for improved heat transfer
Minimum Heating Rate 0.01°C/min
Maximum heating rate of 50°C/min
Response time of <1 second at 5°C/min at 50°C
Objective lens minimum working distance: 6mm
Condenser lens minimum working distance: 13.2mm