Meiji RZ Stereomicroscope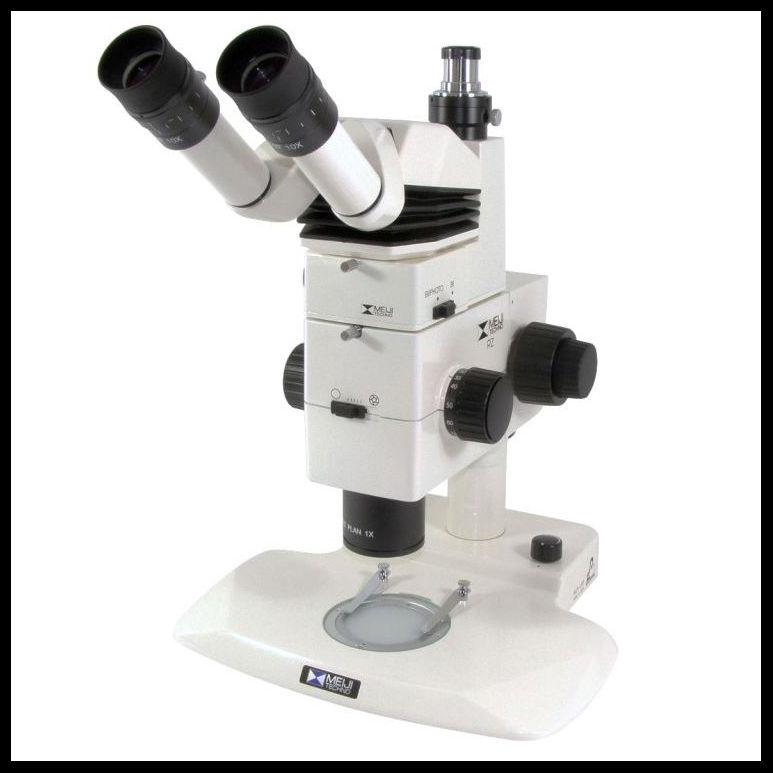 Zoom Controls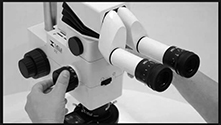 RZ Eyepieces

RZ Objectives

Swing Arm Stand Accessory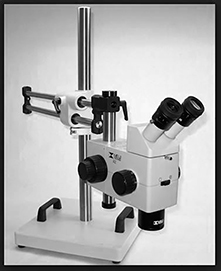 RZ with ERGO head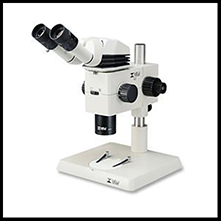 The Meiji RZ Stereomicroscopes are advanced, high-performance, modular designed instruments for today's demanding macro applications. Engineered around a Common Main Objective (CMO) and parallel optical paths, the RZ offers crisp, distortion-free, high-resolution images at magnifications ranging from 3.75x to 300x. A plethora of optical components, photo/video accessories, and stands help configure a system to meet your needs. Infinity optical design assures hours of fatigue free viewing.
The RZ features a 10:1 zoom ratio with built-in variable dual-iris diaphragms and 12 positive click stops through the zoom range. Two perpendicular columns of eight zoom lenses in four groups move in smooth motion controlled by ergonomically sized and positioned zoom knobs. A magnification indicator is conveniently located on the zoom controls. Built in coarse and fine focus knobs allow precision focus regardless of magnification.
Five Plan Achromatic objectives (0.5x, 0.75x, 1.0x, 1.5x, 2.0x) are available as well as 3 different sets of eyepieces (10x, 15x, 20x). ERGO tilt binocular head makes viewing very comfortable. Complete photographic accessories including adapters for high end DSLR cameras and Z motorization options are available. All components are completely made in Japan. LIFETIME WARRANTY.
Call today to see if the RZ is right for you!  Our experts can match the components, software and accessories that can help you get the optimum features and benefits by designing the system to match your needs.
(281) 579-0342