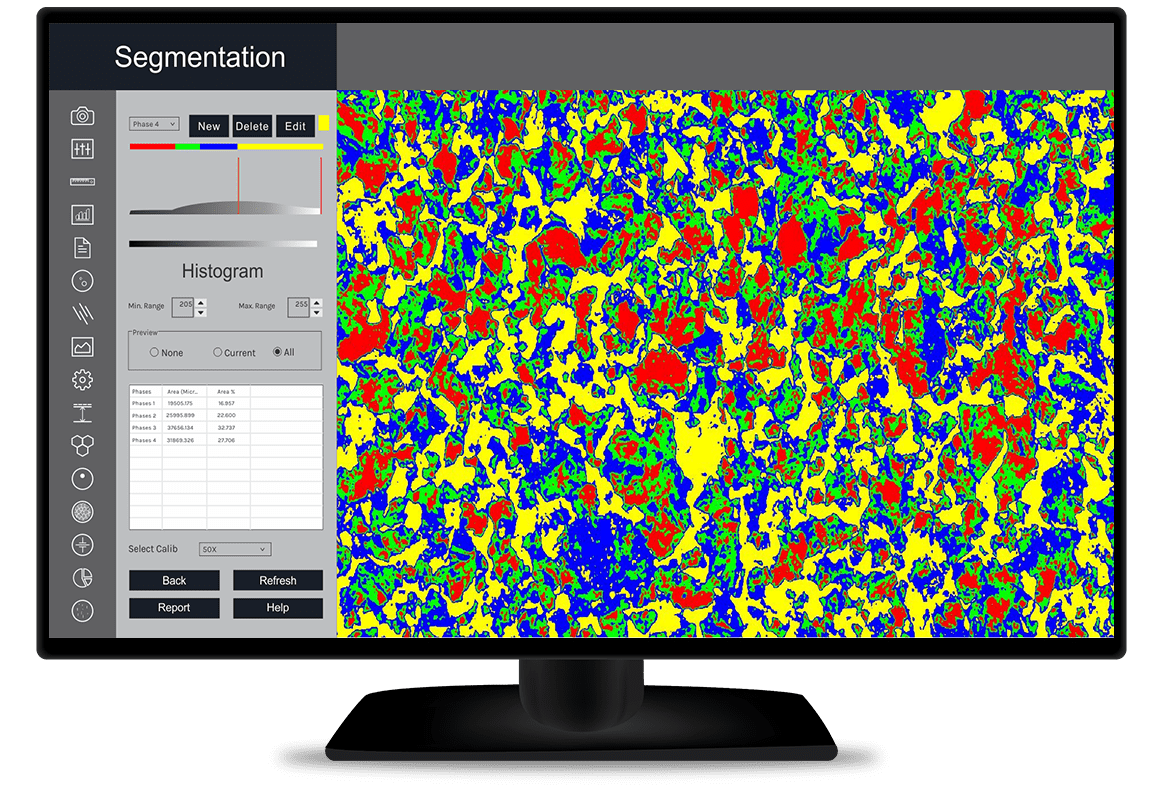 METRICAL Software for Metallurgical Analysis
Specifications
Metallurgical & materials analysis software in accordance with ISO and ASTM standards.
Includes modules for Grain Size, Porosity, Segmentation, Decarburization, SG Iron / Nodularity, Gray Iron, Carbide banding, etc.
Compatible with all Excelis™, Excelis™ 4K, and Lumenera Cameras. (Not compatible with Excelis™ Lite cameras.)
Use with any brand of microscope.
Windows operating system only.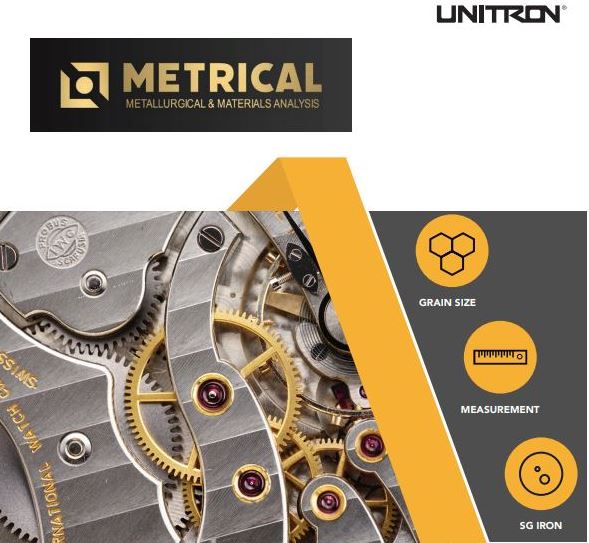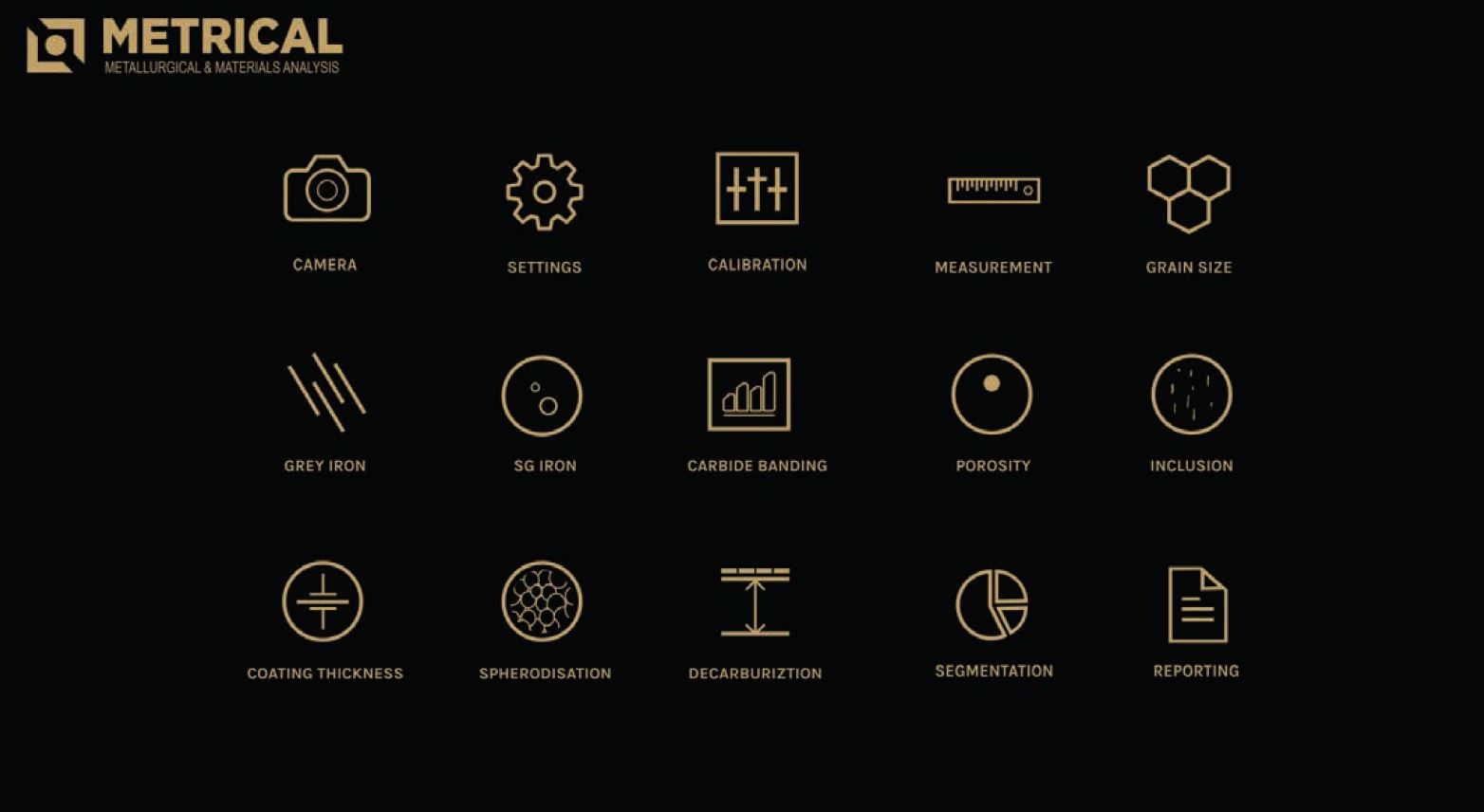 Standard Specifications
METRICAL image analysis software is specific to metallurgical applications.
METRICAL software is designed for Metallurgists, laboratory technicians, and R & D engineers who need improved solutions for quality control and product development.
METRICAL follows strict ISO & ASTM technical standards.
Work with multiple image formats including BMP, TIFF, GIF, JPEG, etc.
Supports USB 2.0 & USB 3.0 cameras, and TWAIN input devices.
This exceptional software produces as much as 80% more picture points in image window than competitive software's.
The image processing technique will streamline image capture, measurement and enhancement, while improving
the accuracy of your results.
Live measurements saves time and money.