"Computational Photography" 100x Slide Scanner
An advanced cell morphology platform that unlocks crucial diagnostic information through full-field scanning and the analysis of thousands of cells. For dramatically faster, earlier detection and disease monitoring.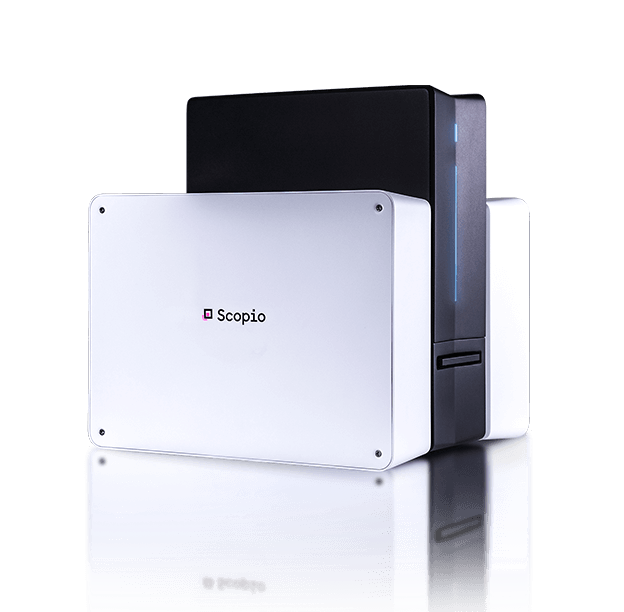 Introducing Full-Field Scanning at dry 100X resolution
Don't sacrifice your field of view to 100X oil immersion resolution. With Scopio, you get images that exceed the 100x numerical apertures. So you can see the detail in the details.

It's like Google Earth for cells

Zoom in. Zoom out. Navigate all relevant areas of the scan. Scopio's revolutionary digital imaging platform harnesses novel computational photography to capture the full field at 100X resolution without sacrificing anything. A true paradigm shift in microscopy. Clearer 100x images than ever before possible without oil! 
No need to go back to the manual microscope
Scopio captures the full context of the slide. For example, the entire monolayer and the feathered edge of a peripheral blood smear. While other digital microscopy solutions offer single-cell snapshots, Scopio gives you all regions of interest automatically, enabling you to carry out your workflow without having to leave the screen.
True remote workflow, for the first time ever
Review, consult and collaborate as if the entire team was in the lab. True remote capability provides secure access to the full field using a web browser from any location. Second opinion referrals and quick diagnoses have never been this easy. FDA-cleared and CE certified for Peripheral Blood Smear (PBS) applications in hematology.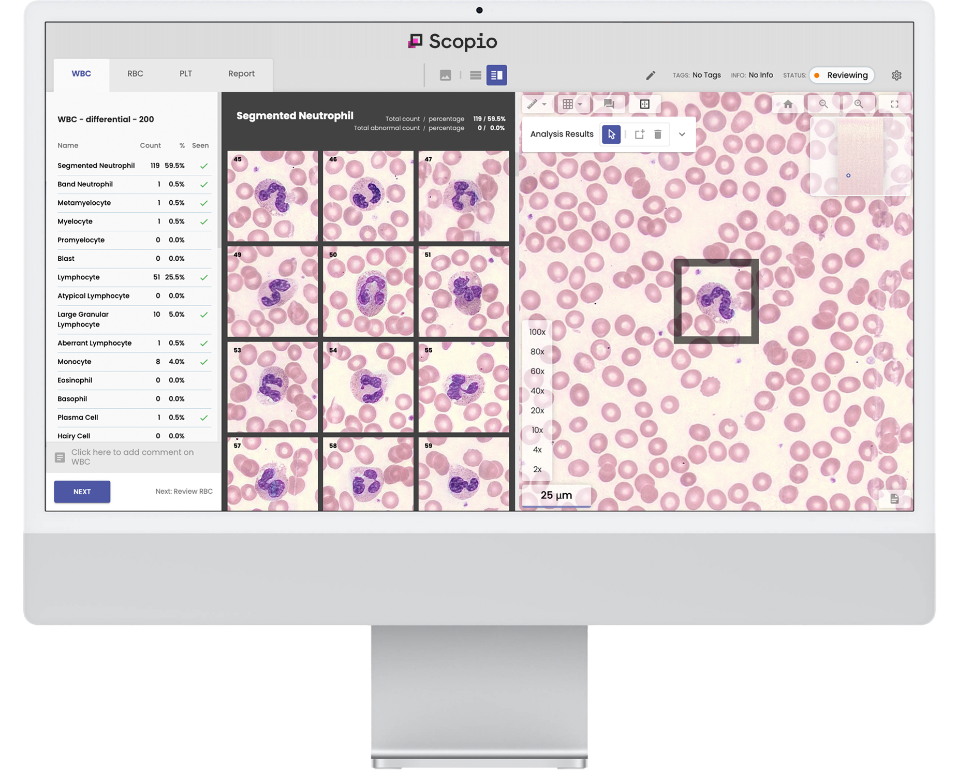 A fully digital end-to-end solution.
Scopio's AI-based Decision Support System (DSS) optimizes the lab workflow through WBC detection, pre-classification and quantification, automatic platelet pre-estimation and RBC morphology evaluation from more than 1000 Field of Views. It enhances the quality of PBS review, with at least 60% improvement in workflow efficiency. Nothing lost. Everything gained. A TRUE PARADIGM SHIFT IN MICROSCOPY!