Teleconsultation Enterprise Platform
MoticFlow
Access and consult on cases from
anywhere at anytime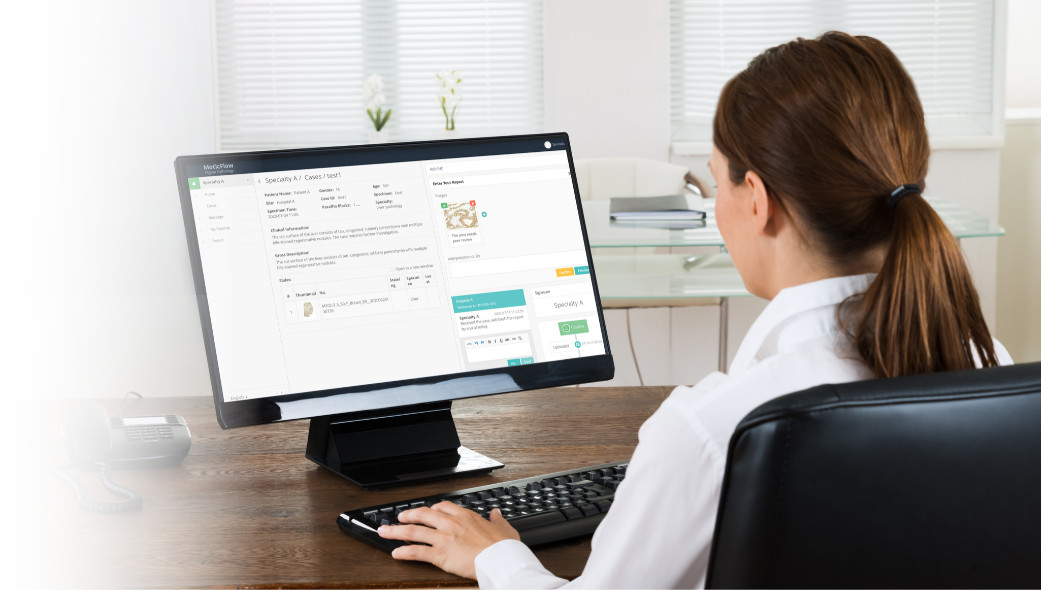 Everything you need in one place for Telepathology
One centralized platform for all your partners, MoticFlow's role-based platform is built for case collaboration and designed to empower your workflow. Advance your pathology practice through the power of digital slides and cloud technology.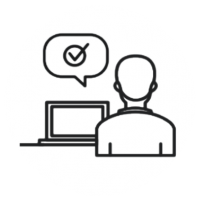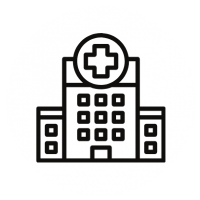 Off-network collaboration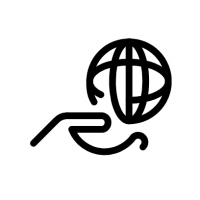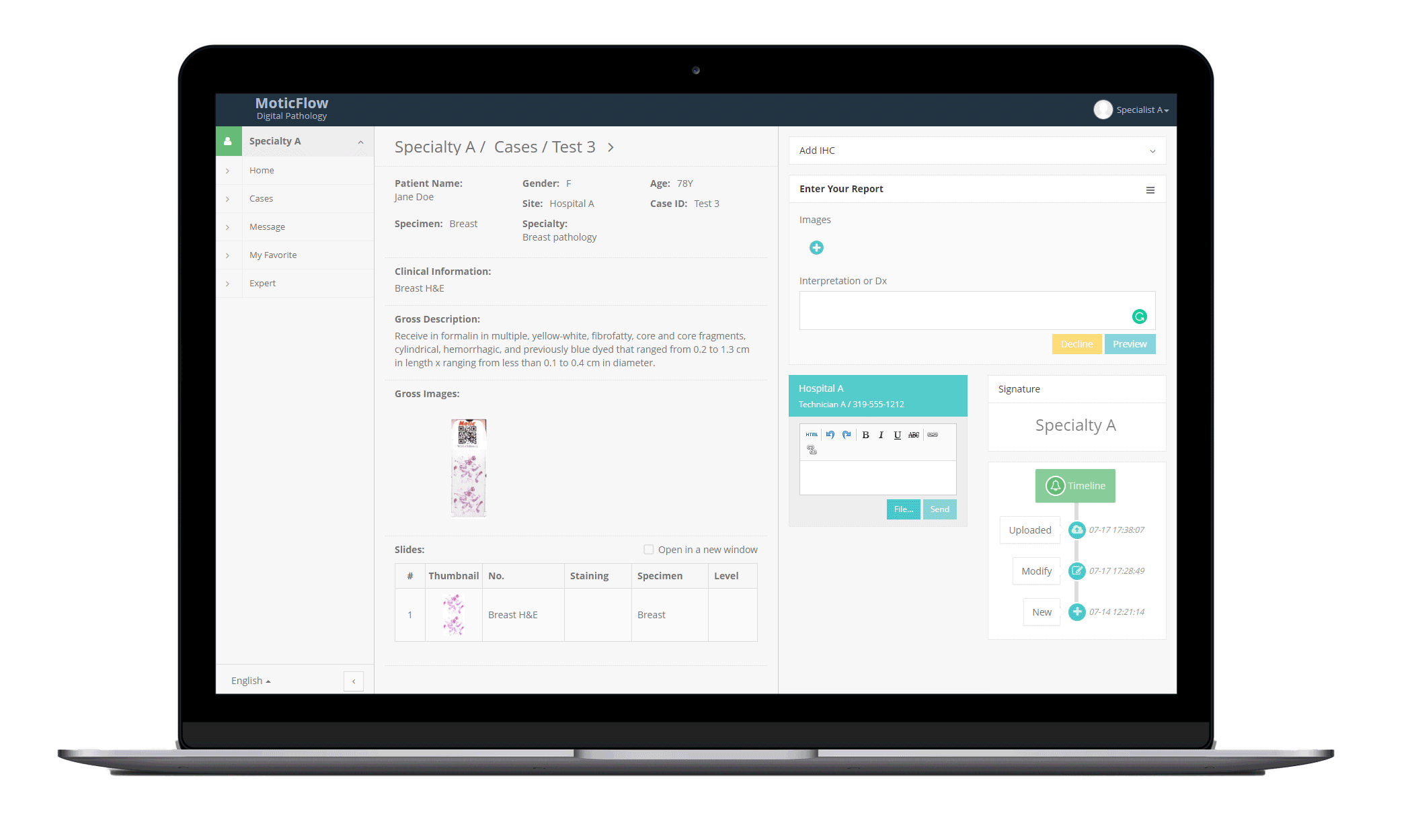 For Pathologists
Consult for anyone, anywhere with our easy-to-use platform
Offer your specialty services to any client, regardless of location
One simple, intuitive interface for all your consultations
Instantly access and adjust slide images from any secure browser
Review and finalize cases with annotations and captures for easy collaboration
For Labs and Hospitals
Broaden your specialty resources
and support your pathologists,
all in one place
Build a global network of sub-specialty and second opinion consultants
Integrate with any whole slide scanner for effortless case creation
Track your consults and automate reporting in one centralized platform
Proven solution used by 1000+ hospitals and labs around the world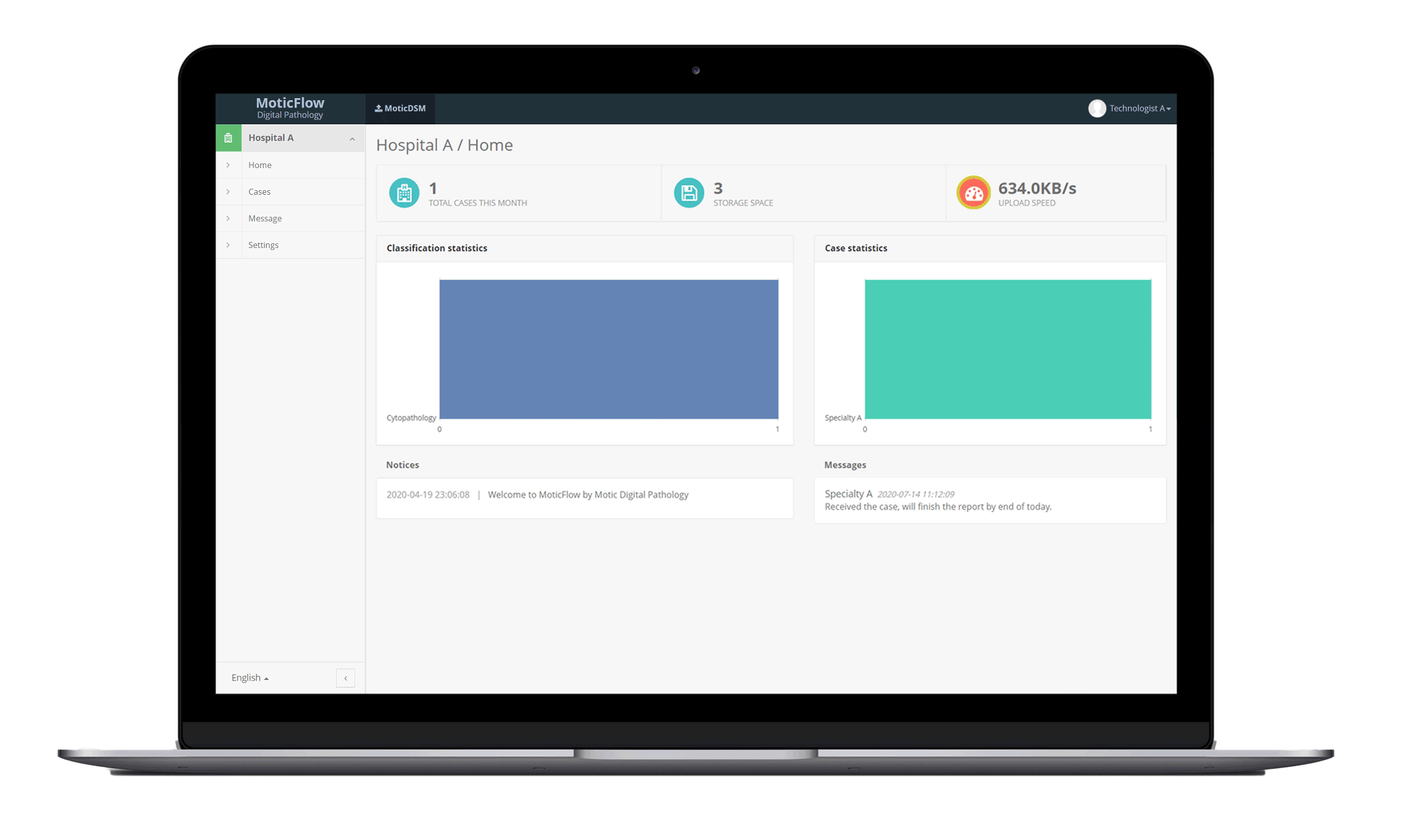 Jeremia Pyuza
Having Motic's telepathology system has allowed us to gain great confidence in definitive diagnoses and provide greater care for our patients. Last year we were able to take on over 300 cases by consulting with ASCP subspecialists for second opinions and, with the system, we have been able to address more difficult cases like lymphomas, soft tissue, GI pathology, as well as head and neck, breast, kidney and liver tumors.
We hope that it will keep growing and expanding. Special thanks to the KCMC administration and pathology department for their courage in considering this important service for KCMC patients.
Medical Doctor and Medical Laboratory Scientist at the Kilimanjaro Christian Medical Center
Having MoticFlow as a telepathology platform is a game-changer for our partners in Yangon, Myanmar. The ability to easily access the subspecialty expertise here at Brigham and Women's Hospital gives them the confidence to diagnose the most difficult and frequently rare diseases. For us, we've really appreciated being able to share our expertise and support them with these challenging diagnoses.
The platform is very intuitive and collaborative – especially appreciate the ability to add captures and notes, and adding addendums to the diagnostic report. This has tremendous potential to expand from diagnostic support to being a high-quality teaching tool.
This has got to be the best thing I have ever seen since sliced bread!

Goodsmith Industries

"This is the missing link for robotic control telepathology!"
We want to help you stay connected
Talk to us about what unique needs and use cases you have and let us show you how we can help.
MoticFlow Compatibility
MoticFlow is fully compatible with our range of entry-level to high-volume scanners.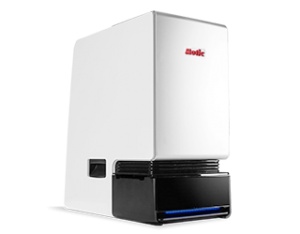 Motic EasyScan
One
The best desktop slide scanner available today. Compact, powerful, and deployable anywhere.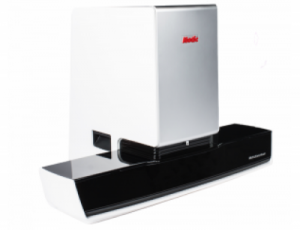 Motic EasyScan
Pro
The perfect product for any medical organization looking to join the digital revolution in pathology.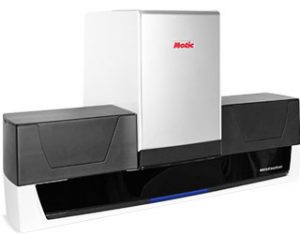 Motic EasyScan
Infinity
Fully-featured solution for any organization in need of reliable, high volume scanning.