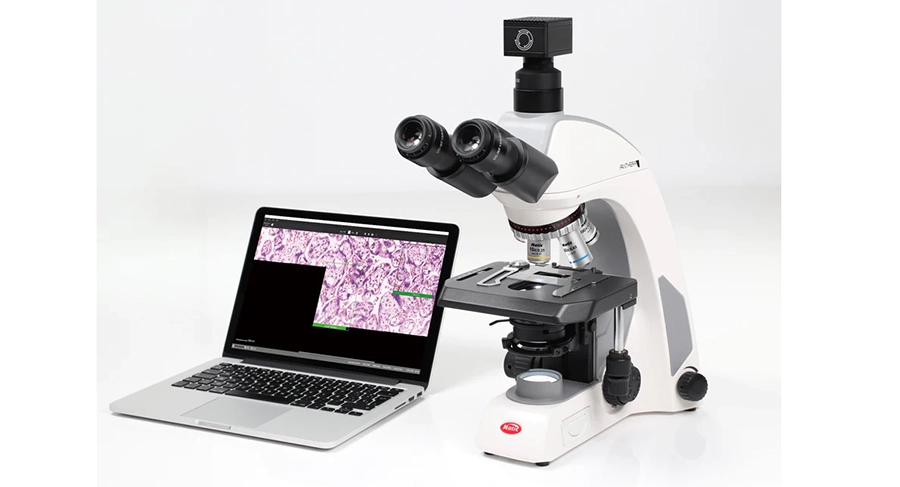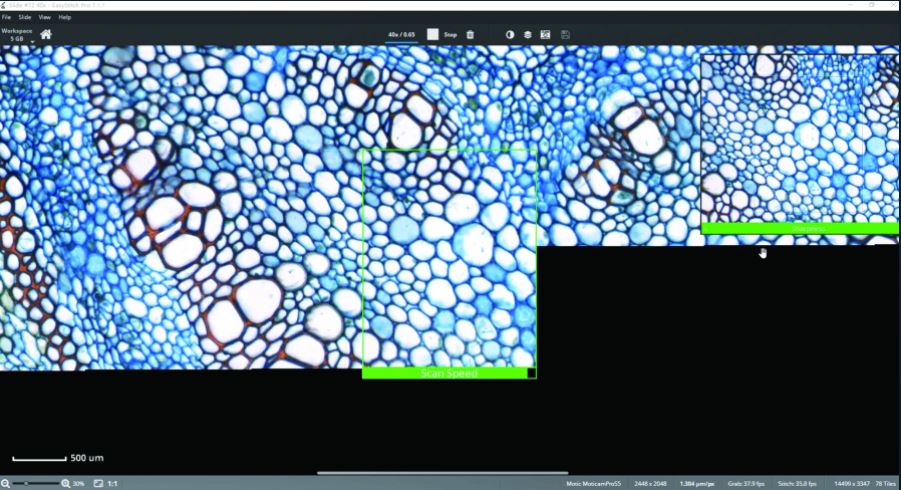 EasyStitch Pro
The EasyStitch Pro software solution allows you to manually create large sample areas from histological slides in minutes.
Simply mount the included Moticam Pro S5 Lite camera on your trinocular microscope, adjust the camera for a perfect clarity and start the EasyStitch Pro software.
Move the X/Y-stage of your microscope and EasyStitch Pro automatically stitches the single images into a completed picture!
Create perfect overview images of whole slides or individually defined regions of interest (ROI's.) Far less expensive than a slide scanner! Requires 0.65x 'C' mount adapter.