ACCU-SCOPE RC500 Motorized Remote Control Microscope is specifically designed for Pathologists to allow realtime, HD video image sharing.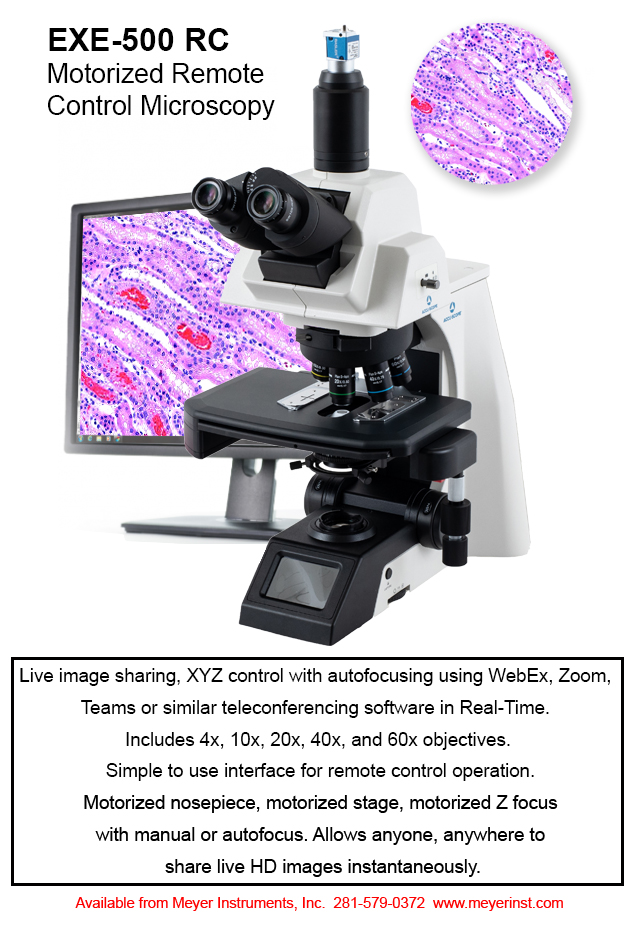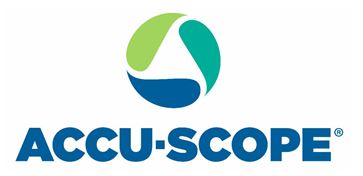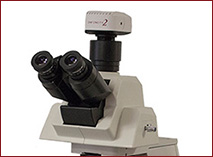 A tilting trinocular tube accommodates operators of various builds and postures. The optical path beam splitter offers three different viewing methods (0:100, 100:0, and 80:20). Accommodates all 'C' mounts including 0.35x, .05x, 0.65x and 1.0x.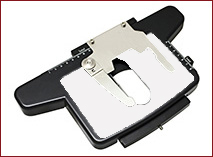 Our revolutionary, WHITE GorillaTM glass stage insert within the rackless mechanical stage allows operators to clearly and easily see their stained specimens while moving the slide effortlessly on the stage.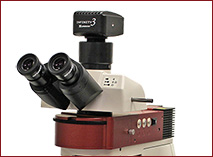 The EXC-500's modular design allows for discussion bridges, fluorescence, polarization, phase contrast and darkfield to provide users with a system that can change as their needs evolve.
Best-in-Class Comfort for Pathologists and Researchers alike!
ACCU-SCOPE's RC500 motorized remote control microscope defines a new standard in ergonomics especially for pathologists. Designed for clinical environments, the RC500 motoroized microscope controls are intuitively placed for operator comfort and ease of use, diminishing repetitive movements and eye fatigue. Motorized X-Y stage, nosepiece, focus and illumination make this our most comfotable microscope yet!  When coupled with our unique color camera this SYSTEM allows remote control operation perfect for frozen sections, fine needle biopises or other applications.  Control this microscope remotely anywhere you have an internet connection for realtime display! The ACCU-SCOPE RC500 Remote Collaboration is a direct competitor to the other major name brands at a fraction of the cost!
Interchangeable components with Nikon © Eclipse microscopes
With a range of viewing heads available, the ACCU-SCOPE RC500 Remote Collaboration System offers unsurpassed imaging efficiency. Remember, our ERGO trinocular tilting viewing head with 0.35x 'C' mount works perfectly on Nikon © Eclipse microscopes. This is a feature component they do not offer. Our S-Plan Apochromatic objectives are less expensive than Nikon's and totally interchangeable as well!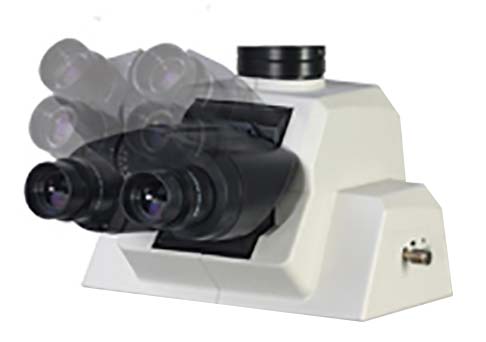 Optimal LED Eco-illumination for Pathology & Cytology
Engineered with the purpose of providing a solution for pathologists attempting to detect purples, cyans and reds, the EXC-500 Series utilizes a white LED with a high color rendering index. The motion sensing Eco-illumination automatically turns off the transmitted LED illuminator when it detects the operator has left for 30 minutes, saving both energy and lamp life.
The Perfect Microscope for any Pathologist. Super comfortable, ergonomic tilting trinocular head, superb optics, true-color LED, white ceramic stage, butter smooth fine focus, large knobs and best of all, inexpensive!
The new ACCU-SCOPE RC500 Remote Collaboration System offers best-in-class performance and value for the clinical pathology laboratory and research applications. The newly designed NIS optical system provides sharp, crisp images via Plan Achromat or S-Plan Apochromat objectives. The ACCU-SCOPE RC500 Remote Collaboration System modular design is compatible with many accessories for research, fluorescence, phase contrast and darkfield applications. Make sure you compare the ACCU-SCOPE RC500 microscope to the major brands before your next purchase. It can save you LOTS of money!