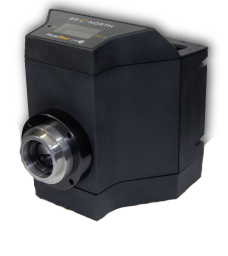 89 North PhotoFluor LM-75
The PhotoFluor LM-75 is the world's first, direct-mount Metal-Halide light source for fluorescence microscopy. With no liquid light guide and a built-in DC-ballast, the LM-75 delivers the highest possible intensity at the sample and extremely stable output. Together with pre-aligned, user-exchangeable lamp and ultra-quite operation, the PhotoFluor LM-75 is the perfect light source for a wide range of fluorescence imaging applications.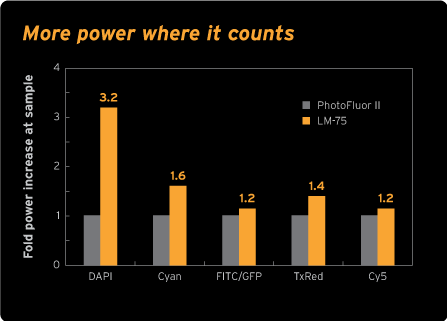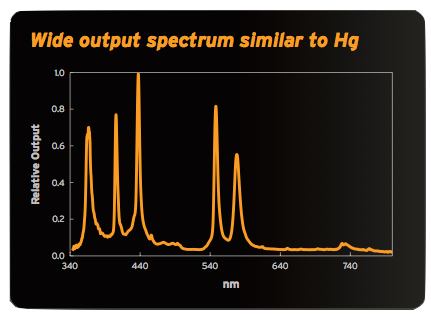 PhotoFlour LM-75
Direct-mountable design eliminates need for a liquid light guide
User-exchangeable lamp requires no user alignment
Quiet operation ideal for use in cramped rooms
No external controller saves bench space
Wide spectral output from 340 – 800 nm
High output intensity at sample reduces exposure times
DC-ballast results in extremely stable output intensity
75W lamp reduces power consumption
Low overall cost of ownership
New longer lamp life, now over 2,000+ hours!