Meyer Instruments offers microscope cleaning and repair service throughout the state of Texas.
---
Our microscope cleaning and repair service includes all associated accessories with microscopy such as cameras, fluorescence light sources and illuminators.
Call Kathy Chase today at 281-579-0342 x103 to schedule an appointment!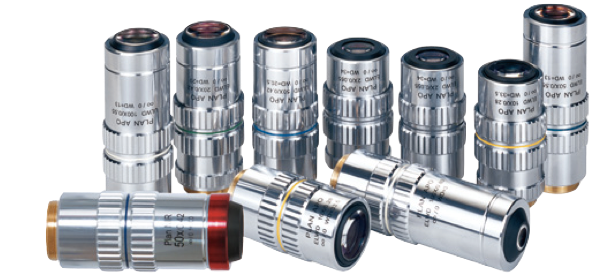 ---
Basic Microscope Cleaning Service, what's included?
• Pre inspection and evaluation of issues or problems
• Complete optical cleaning and dust removal of all critical microscope optics (including eyepieces, objectives, condenser and mirror housing which are disassembled for inspection and assessment)
• External microscopes stand (framework) cleaning
• Inspection of the rack and pinion mechanisms and basic external adjustment where necessary
• Inspection of the stage, condenser & focus mechanisms, filter cubes, light sources and adjustmed where necessary
• Full inspection of the assembled microscope with adjustments and re-alignments made where necessary
• Koehler illumination is performed to assure highest image quality using a suitable slide
• Typically one hour service including local trip charge is $195.00 (Houston, Texas only). Additional time billed @$105.00 per hour.

All repair parts are extra.
Our service engineer Kirk Meyer, will report any parts that need to be replaced or repaired and if the microscope needs more significant cleaning. If minor repairs can be carried out within the allotted service time they will be made without an extra charge. Kirk has 20 years experience in microscope cleaning, service and sales.

---
Microscope Assessments for Repair
If a microscope requires more than just our "Basic Microscope Service" and if the source of the fault requires significant work such as tracing non-obvious electrical faults and disassembly of the microscope to access the gears for example, a diagnostic charge of $75.00 will be made for this assessment. Simple and obvious faults are often fixed on the spot without additional charge.
Microscope Overhaul
Often microscopes are in a condition where more significant work is required to bring them into a reasonable state of repair. The cost of this work cannot be estimated until an onsite evaluation is performed. Our "Basic Microscope Service" does not cover a microscope overhaul.
On-Site Microscope Servicing & Repairs
We provide 3 types of on-site visits to your premises to service and or repair a microscope or accessory:
1. Scheduled visit
A visit by Kirk Meyer when he is next scheduled to be in the area, this is the least expensive option because the cost of travelling and travel time are amortized among other visits.
2. Unscheduled visit
A special visit that falls outside our normal scheduled work plan but can usually be accommodated more quickly. This is more expensive because travelling and travel time costs are not amortized among other visits on the day and other jobs will have to be rescheduled in order to respond.
3. Yearly microscope service visit
Meyer Instruments, Inc. offers a range of service contracts to customers; these generally include an annual preventative service visit and can include extended warranty on non-consumable, microscope parts for our major brand of instruments.
4. Calibration service, optional
Should you need to calibrate your camera software to microscope objective magnification, we offer that service too. A stage micrometer is necessary and available for purchase or rental. Hourly charges apply.
Our preventative service contract includes:
• Disassemble, clean, degrease, lubricate, and reset moving parts
• Remove, clean, check all optics
• Clean interior prisms and inspect for proper alignment
• Remove, clean, and align sub-stage condenser (if required)
• Test and set electrical system to specifications
• Performance check focusing mechanisms
• Reassemble and individually test each microscope with a slide under all objectives
• Realignment to Koehler illumination
---
In-House Microscope Servicing & Repairs:
As an alternative to on-site visits we are able to receive microscopes and related accessories at our Service Facility. This eliminates all visit charges and certainly makes the servicing of just one or a few small microscopes more economical. However, this introduces a very substantial risk of damage in transit, for this reason we ask that the goods are shipped at our customer's own expense and risk.
Manufacturer's Warranty and limitations to the scope of work:
Routine microscope cleaning is not part of any manufactures limited warranty. Meyer Instruments, Inc. can only offer warranty service on instruments provided directly by Meyer Instruments. Meyer Instruments, Inc. cannot accept any liability for loss of warranty or unintentional damage or consequences working on instruments we did not provide.
Digital or Video Cameras: Camera cleaning and camera software training is not included in our "Basic Microscope Service". Most all cameras are manufactured in clean room conditions. Once a camera head has been opened and attached to a microscope dust on the sensor can become a major issue. Camera cleaning is often impossible without return to the original manufacturer. Camera cleaning and software training are available for additional $150.00 per hour.
Worn & Defective Parts: Any parts/mechanisms deemed by the engineer to be worn/faulty/defective or having an adverse effect on the performance of the instrument would be brought to the attention of the customer during the course of the visit.
Extra Parts: The cost of replacement parts is not included in the service price and therefore would be subject to an extra cost.
Health & Safety Procedures: Should a customer require certain health and safety regulations to be followed, please advise us of those before the visit commences.
Site Access: It is reasonable to assume that the Meyer service engineer will be given immediate access to the instrument on arrival, any delays caused by staff absence, no access to site, and delays in entering a facility for whatever reason not caused by our engineer will result in additional charges.

---
Microscope moving service:
Should you need to relocate your microscope and accessory computer imaging system we can disassemble and securely pack you microscope for travel down the hall, across the street or to another state. Meyer Instruments will provide all packing materials and will either personally move the equipment or make it ready for shipping. Once the equipment is relocated we will reassemble, clean and calibrate. Prices vary according to instrument and location.