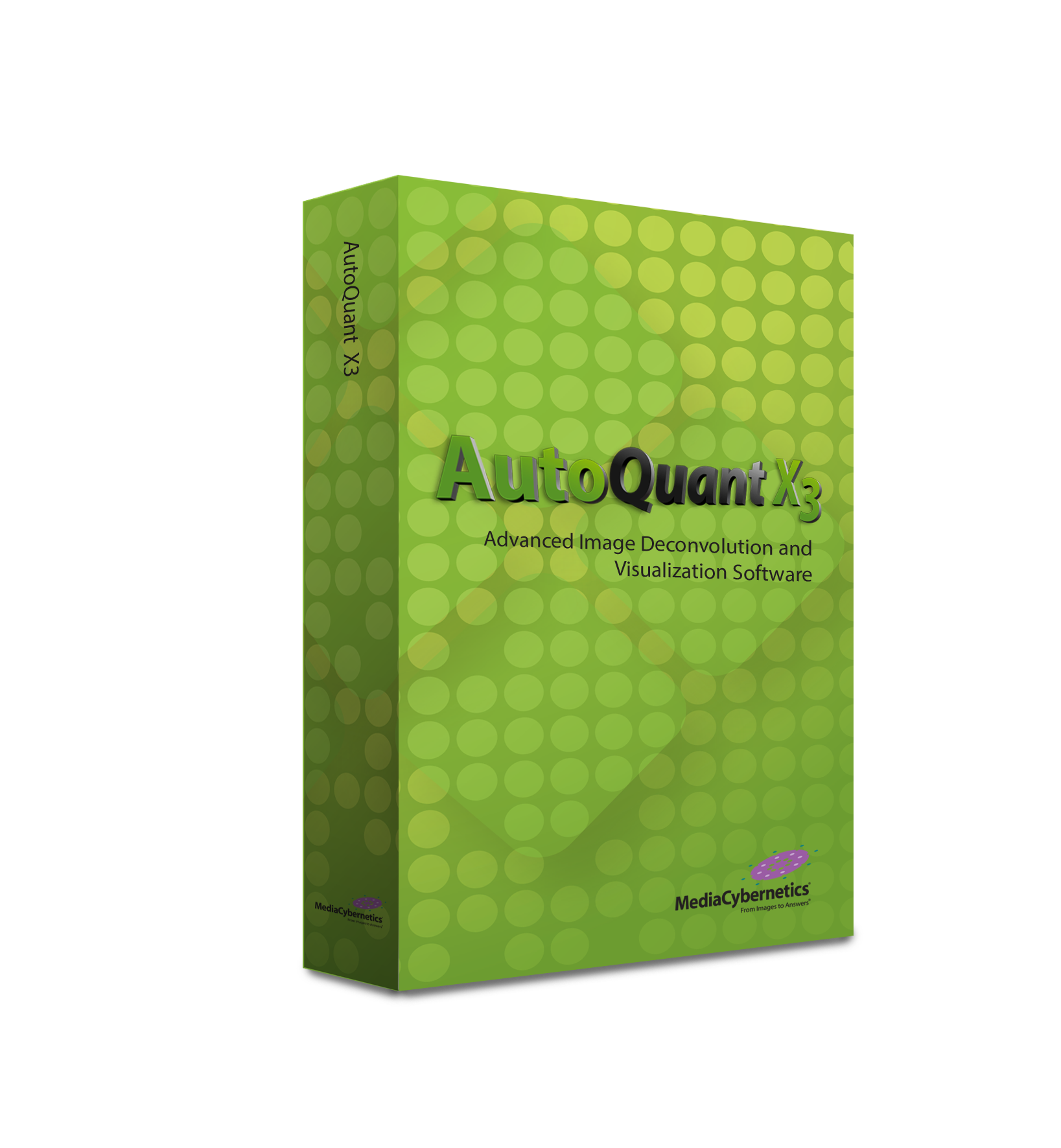 Image Deconvolution and Visualization Software
Make any widefield fluorescence microscope capable of creating confocal quality images in seconds!
AutoQuant X3 is the life science industry's leading image deconvolution software. Retrieve better data from your images using
the most complete suite of 2D and 3D restoration algorithms available, including the industry's best blind deconvolution algorithm. Microscopy experts worldwide trust AutoQuant X3 for the accuracy and beauty of its stunning quantitative results, while newcomers to the product love the user-friendly workflow and intuitive interface that helps make learning a breeze. Today's computing power allows images to be deconvolved in minutes and even seconds.
If you own a  FLUORESCENCE MICROSCOPE you need AutoQuant X3. If you own a CONFOCAL MICROSCOPE you need AutoQuant X3.  Let us show you why you're missing out on having show stopping fluorescence images!

A built-in 5D viewer allows stunning display and easy movie creation.

AutoQuant software has been on the market over 20 years! Windows based computer processors can finally take advantage of the power of deconvolution.