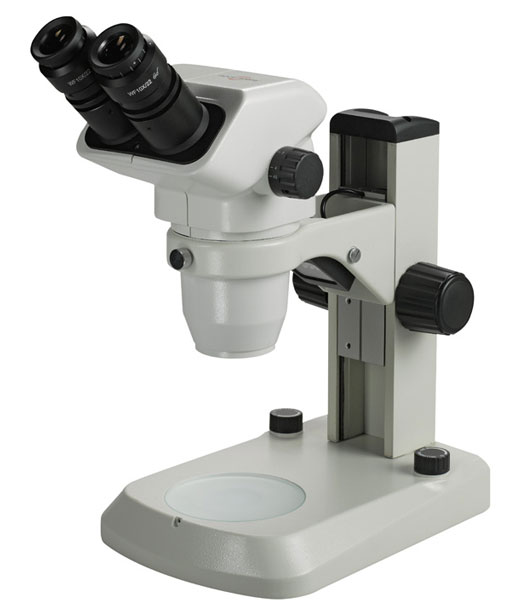 Accu-Scope 3075 Stereomicroscope Series
Our most popular zoom stereo delivers excellent flatness and tremendous depth of field via our most advanced Greenough optical system ever. 6.7-45x with 10x eyepieces. Incorporating the latest in ergonomic, optical and mechanical designs, the 3075 Zoom Stereo Series delivers unprecedented clarity, detail and accurate color rendition for industrial, OEM and classroom applications. 
Excellence by Design
Utilizing the most advanced optical and mechanical designs the 3075 Zoom Stereo Series delivers unsurpassed resolution and clarity at an affordable price. ACCU-SCOPE's new eyepiece design lends comfort to user's during extended viewing periods while maintaining exceptional color reproduction.
Digital Imaging at its Best
With a wide range of focusable c-mount adapters and coupled with our industry leading HD Digital Cameras, CCD or CMOS cameras the 3075 Zoom Stereo Series delivers outstanding images for photo documentation or live video at up to 60fps with our HD video cameras.
Modular Design, Maximum Flexibility
Whether your needs are with built-in illumination, external illumination, long working distance or high magnification the 3075 Zoom Stereo Series can be configured to meet individual needs. A wide range of stands, auxiliary objectives, light sources and eyepieces are available.
Speak with one of our specialists today to see if the 3075 Series is right for you!
(281) 579-0342
Accu-Scope 3075 Stereomicroscope Series
Optional Accessories
Eyepieces: 15x, 20x and 25x

Auxiliary Objectives: 0.3x, 0.4x, 0.5x, 0.75x, 1x, 1.5x and 2x

LED Ring Lights

Fiber Optic Illuminators

Digital, HD and Video Cameras

Fluorescent Ring Lights

Microscope carry case
Warranty
5 year limited warranty for parts, labor and electronic components. LED bulbs are warranted for 1 year.