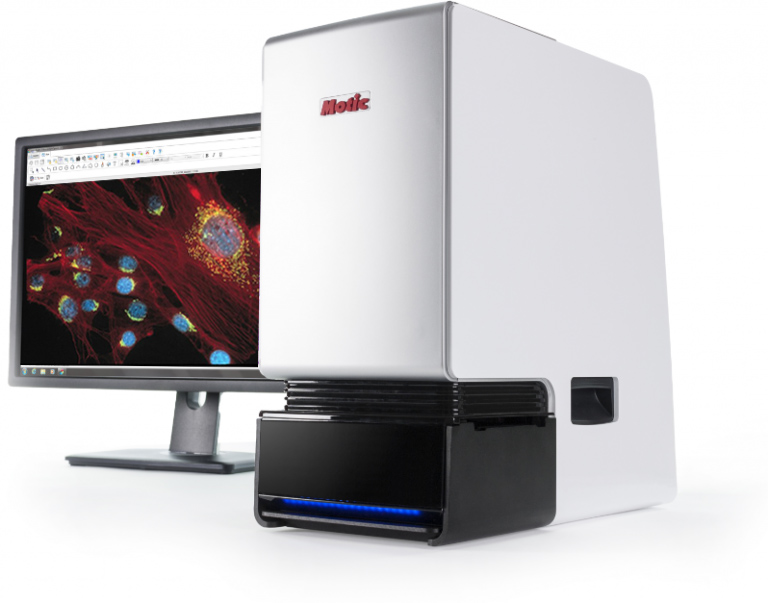 Coming Soon!
EASYSCAN FL3 Fluorescence Slide Scanner

About to be released is our very first fluorescence scanner, the Motic EasyScan FL3.
EasyScan FL3 Fluorescence Slide Scanner
New single slide scanner with dual Brightfield and three-color
Fluorescence option.
* Fluorescence Digital Slide Scanner with Single Slide Cassette and
high speed realtime autofocus, capable of single and multiple Z stack
montages. The user can select different magnifications 2X, 4X, 10X,
20X or 40X and can seamlessly zoom in and out of the image (1X to
800X electronically). This allows closer inspection of interest without
losing image clarity and resolution.
Digital Slides can easily be archived, measured, annotated and
consulted by a third party without time and geographical limitations.
Remote control and live telepathology image capable.
Includes:
* Motorized Stage X/Y/Z, controller scan time is ≤ 60 sec ( 20x, 15mm
x 15mm ) ≤ 160 sec ( 40x, 15mm x 15mm )
* 3 Place Motorized Nosepiece
* 4x/0.1 Plan Achromatic Objective, w.d. 30.5
* 20x/0.75 Plan Apochromatic Objective, w.d. 0.55mm
* 40x/0.75 Plan Apochromatic Objective, w.d. 0.18mm
* Illumination: Precentered 10w LED for Koehler, 30,000 hour lamp
* Three (3) Camera Systems 2/3 "CMOS, 5M Pixel ; Resolution: 2448 x
2048, 15 fps 3.45 X 3.45μm / pixel, USB3
Fluorescence Illuminator with 3 color multiband filter cube: support
for DAPI, FITC and TRITC channels using narrow bands to capture
discreet wavelengths
*Blue wavelengths excited 385-405nm (emission 425-455)
*Green wavelengths excited 410-495nm (emission 505-540)
*Orange wavelengths excited 550-575nm (emission 585-625)
*All-In-One Imaging Workstation, with 24 "Ultra HD Monitor and
Intel Core i7-10700T CPU @4.5GHz, 16GB RAM, 1 TB Hard Drive, 1
GB Display Memory. 2560 x 1440 Display. Multiple USB3, USB2
ports, White USB Mouse & Keyboard, Windows 11 operating system.
IEC 61010-1:2001/EN 61010-1:2001 and GB4793.1-2007 safety
standards.
Preloaded Software:
* Easy Scanner FL3 Software for controlling all aspects of image
capture and stitching. Users can now take an FL overview which will
reveal tissue location via low resolution DAPI macro imaging
QPTIFF file format: in order to facilitate easy image analysis for end
users, the 3FL has been equipped with a new file format for fluorescent
scanning. With the QPTIFF format, users can turn their three color
channels on and off independent of one another (unlike an .SVS, which
combines RGB as one signal). QPTIFF file format is compatible with
QuPath image analysis software, a free community tool that has
gained widespread adoption.
https://github.com/qupath/qupath
Flexible exposure setup: use the observation window to get balanced
multiplex signal
Sleep mode photo bleach protection for fluorescently stained slides
* DSAssistant Software: Compare multiple slides simultaneously with
synchronized pan, zoom, and scroll for browsing
• Simultaneously browsing the same slide and the same field across
the internet with multiple users
• Automatic pan a digital slide with flexible speed settings, and add
annotations on the fly during automatic pan movement
• Shared digital slide library for multiple browsing;
• Support annotations with different font types, colors, font sizes,
characters etc.
• Various measurement tools, such as length, perimeter, area, etc.,
and measurements can be labeled, and sorted by labels or viewed
by label navigation
• Annotations with multiple layers which are selectable and
customizable
• Several ROI based digital slide making methods
• Recording function to record screen, voice and the entire process
of digital slide scanning operation. A great tool for courseware
development.
* Bar Code Reader, 1D, 2D
* Calibration Slide
* Power cables, Cables, 5 single slide holder cassettes, (pre-loading
holds 5 slides for fast insertion), Instruction manual
• Designed for 1×3 inch glass slide and No. 1 glass coverslips
on software operation. Complete instruction on the Easy Scan Pro.
* One year conditional warranty
* Shipping Weight, Cardboard Crate, 135 lbs. total,
L25" x W40" x H54"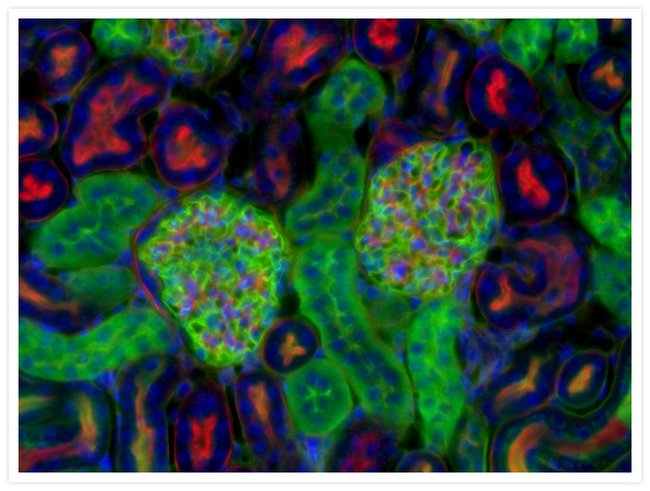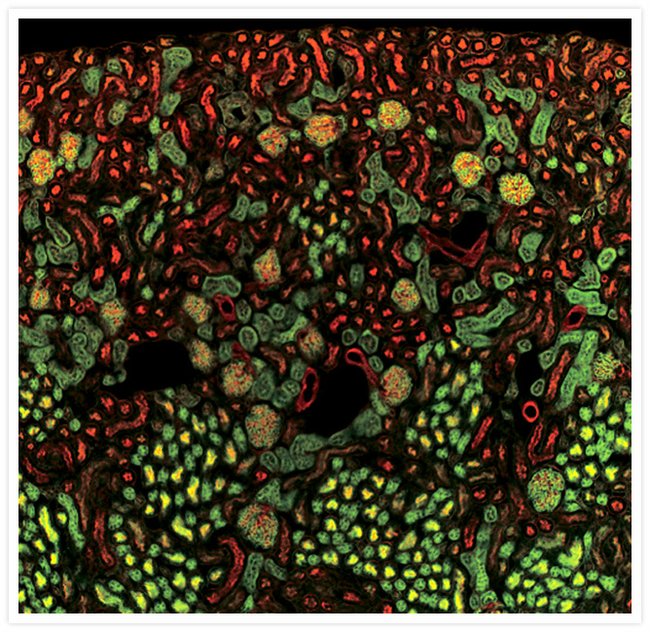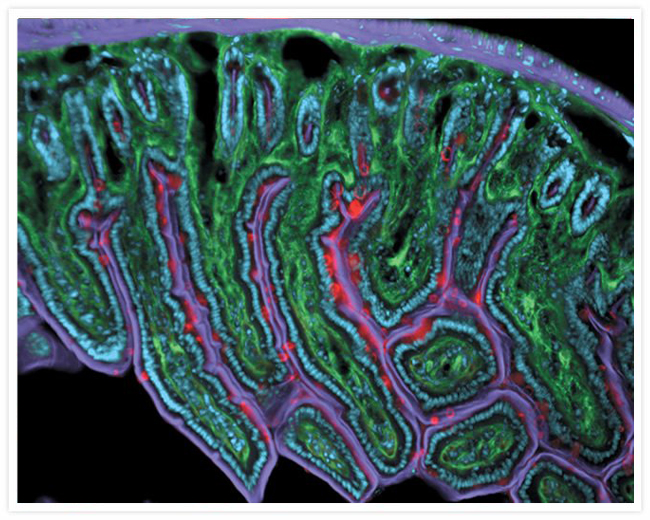 Compact footprint
Single-side capacity with the same dimension as a Keurig espresso machine.
Ease of use
A single cable connection to any PC with easy plug-and-play setup and stress-free calibration.
Choice BF or IF imagery
Choice of brightfield (BF) and immunofluorescence (FL) imaging. Perform three-color FL imaging using DAPI, FITC and TRITC.
Excellent imaging resolution
Designed with Motic optics to deliver publication quality resolution up to 0.13µ m/px for both brightfield and fluorescence imagery.
3rd party compatibility
Fluorescence imagers are saved into whole slide QPTIFF file formats for compatibility with a wide variety of bioimage analysis tools, allowing for easy data sharing and streamlined research workflows.
Easy Scan FL3 slide holder insertion - It's so EASY!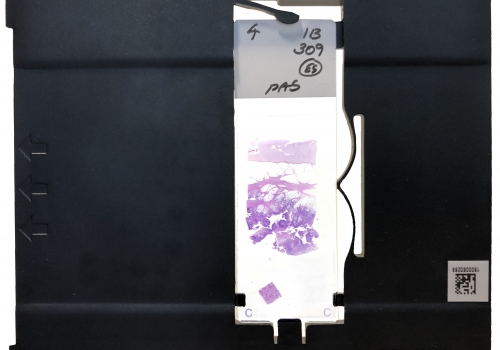 MoticEasyScan FL3 the image quality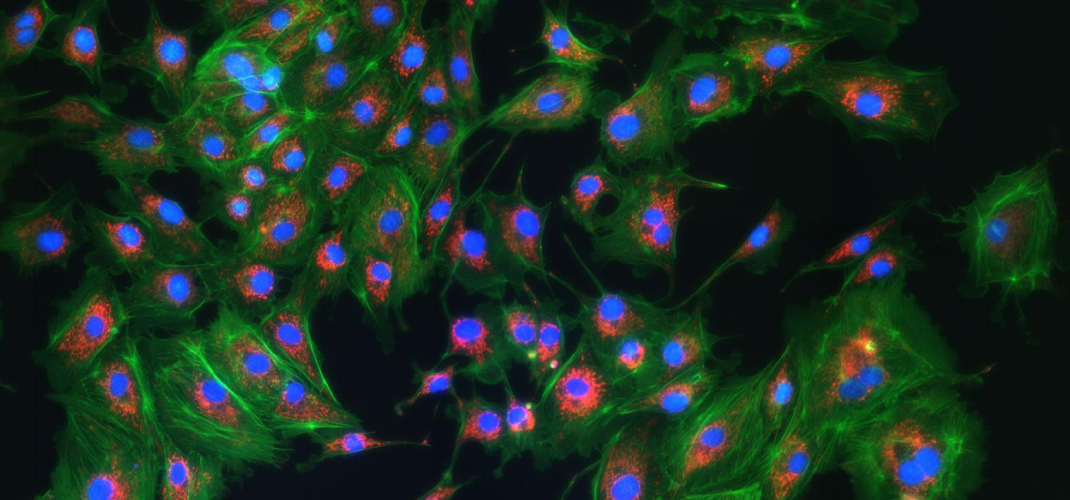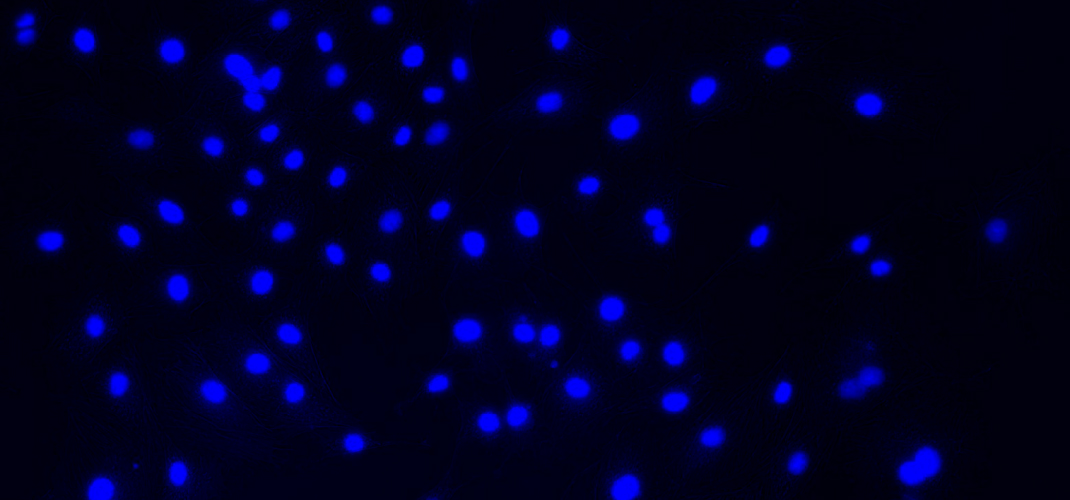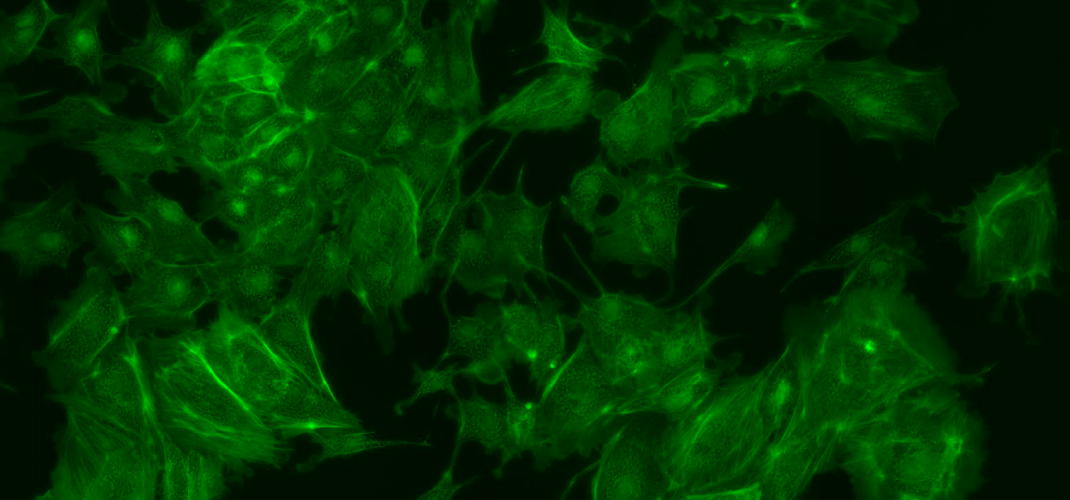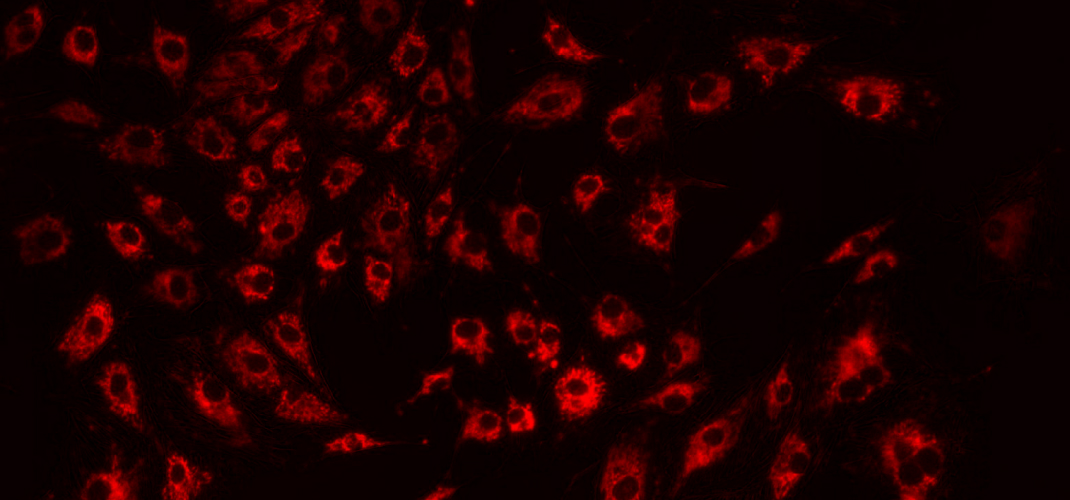 Motic EASYSCAN FL3
Motic EasyScan FL3 features benefits
+ All-in-one brightfield and fluorescence microscopy
A combination 3-plex and brightfield whole slide scanner that allows for quick analysis right from your desk is an ideal starting point for any project's pre-analysis, optimizing research efficiency and providing valuable insights.
+ Save time for your research validation
Cut your validation time in half to promptly reach a go or no-go decision on your research.
+ Our desktop scanner is optimized for preliminary antibody validation, delivering high-resolution whole slide imaging in BF and FL using a high-quality Motic Plan Apo 40x objective lens.
Uses cases for fluorescence system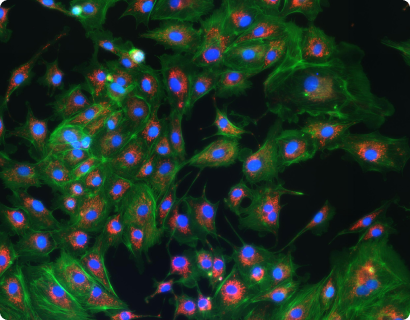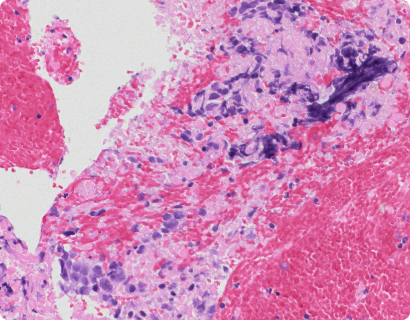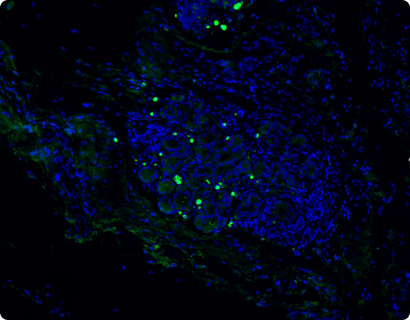 Fast-paced low plex FISH
The MoticEasyScan One FL is a game changer for labs, offering a solution for routine scanning of FISH samples that was previously priced out of reach. Its industry-leading resolution of 0.13 µm/px, combined with an optional Extended Depth of Field mode (EDF), allows for the capture and analysis of the entire Z plane, ensuring accurate and quantitative cell counts. Additionally, this technology highlights the many benefits of digital and computational biology approaches.
Spatial biology validation
The MoticEasyScan One FL is an ideal solution for labs seeking to maximize efficiency in their workflow. By introducing a low-plex desktop scanner, it brings multitasking to multiplexing, making it an excellent choice for simple validation projects and high-quality H&E imagery. Moreover, the MoticEasyScan One FL offers high-resolution optics and whole slide consistency, making it a time and budget-saving option for labs working with key RNA markers or hard-to-find proteins.
Antibody screening
The MoticEasyScan One FL can significantly speed up the assay development process for labs struggling with the frustrations of procuring antibodies. By providing a low-cost and low-headache system, it allows for quick and efficient screening of all markers to be included in the high-plex cocktail, ensuring the validity of downstream image analysis.
All data and pricing subject to change without notice . . .
All Motic EASYSCAN One FL digital pathology slide scanners are for research purposes ONLY!  
Worldwide hundreds have been sold and are currently in use. Considered one of the easiest to use slide scanners on the market today.