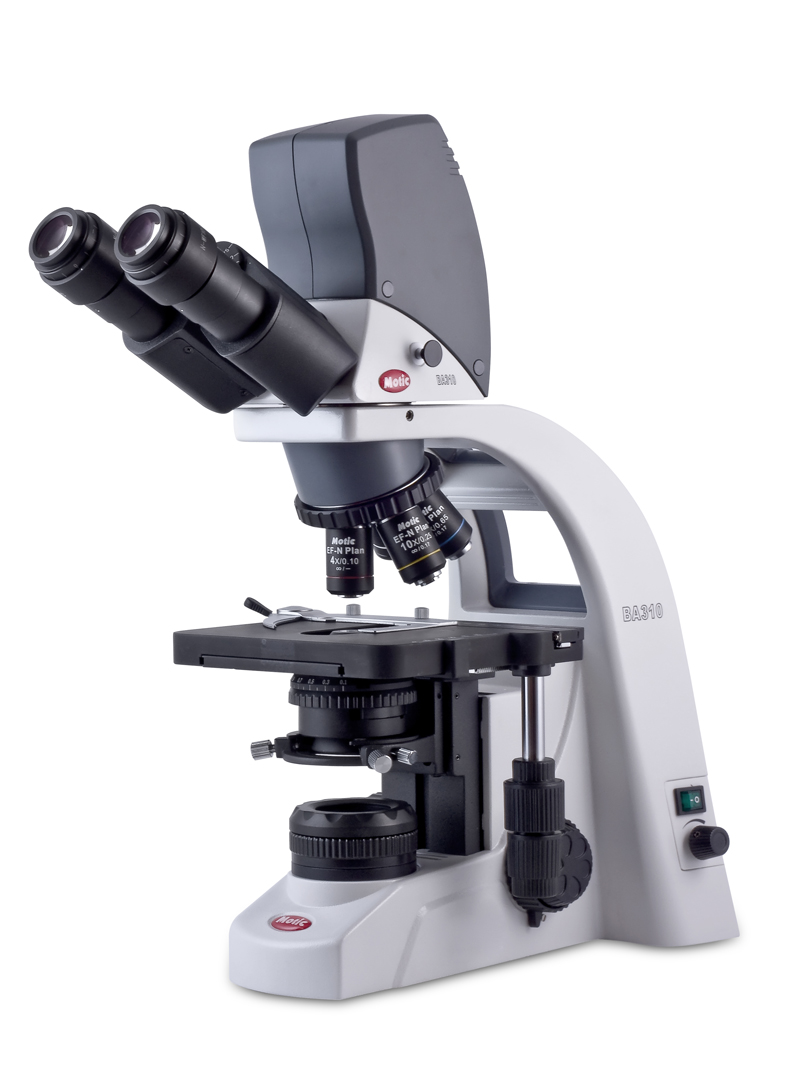 Motic BA310 Digital Microscope
The new Motic BA310 Digital Microscope is designed for the rigors of daily routine work specifically for diverse applications in Haematology and Cytology.
The BA310 Digital is a version of the BA310 featuring a built-in 3.0MP sensor.
The demands placed on any routine microscope for daily work needs careful focu on every microscope detail. The new BA310 Digital Microscope series feature a powerful adjustable light source to meet both delicate and detailed lighting requirements for all sample types while the fully featured Koehler illumination helps in highlighting even the weakest stained specimens.
New CCIS EF-N Plan Achromat objectives provide optimal image contrast through newly designed multi-layer lens coatings.
Binocular head Siedentopf type, 30º inclined with Built-in digital camera CMOS 1/2" chip
3MP – 2048×1536 pixels with USB2.0 output
Widefield high eyepoint eyepieces N-WF10X/20mm with diopter adjustment on both eyepieces, with rubber eyecups
Reversed quintuple revolving nosepiece
CCIS EF-N Plan Achromatic objectives EF-N PL 4X, 10X, 40X S, 100X S-Oil
Coaxial coarse and fine focusing system with tension adjustment
Built in low position coaxial mechanical stage (Right-hand control)
Focusable Abbe condenser N.A. 0.90/1.25 with iris diaphragm and slot
Koehler illumination quartz halogen 6V/30W with intensity control
Motic Images Plus 2.0 for PC & MAC
Please contact us to confirm availability.