TissueFAXS i Histo
INVERTED BRIGHTFIELD SLIDE SCANNER
TissueFAXS i Histo is an inverted brightfield system for the scanning and analysis of slides, cytospins, smears and tissue microarrays. The system is equipped with HistoQuest or StrataQuest Histo image analysis software.
  TissueFAXS i Histo is also available in a scan only configuration.
  TissueFAXS i Histo can be upgraded to the TissueFAXS i PLUS configuration.
TissueFAXS i Histo
UNIQUE FEATURES
Brightfield scanning
8 slides scanning, petri dishes and well plates
Slide ID Scanner
Quantitative image analysis option
TMA & CISH scanning & analysis
Extended focus, stitching & illumination
Image and metadata storage, management and archiving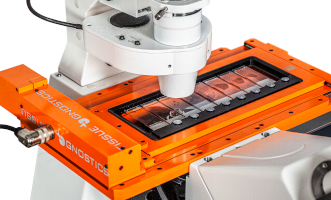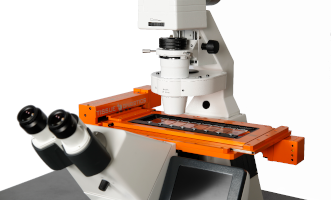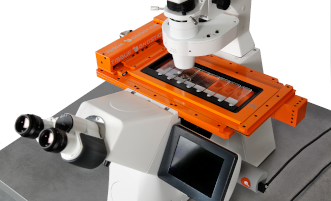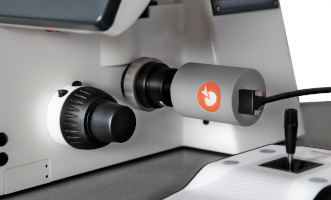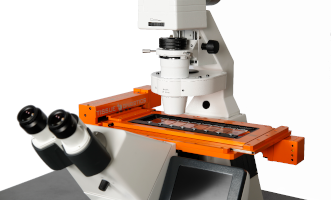 CONFIGURATION
TissueFAXS i Histo is TGs upright brightfield slide scanner. The system scans and analyses samples on slides, petri dishes and well plates in brightfield mode. The standard configuration comes equipped with an 8-slide stage.
The objective turret allows for up to 7 objectives from all Zeiss objective classes with a M24 thread. TG continuously checks the market for cameras and other technical equipment to provide those solutions that deliver top performance and are cost-effective. The TissueFAXS i Histo standard camera is a color 8 bit CMOS camera.
TissueFAXS Scanning and Management software integrates all the hardware components into an easy to use workflow with full, walk-away automation capabilities.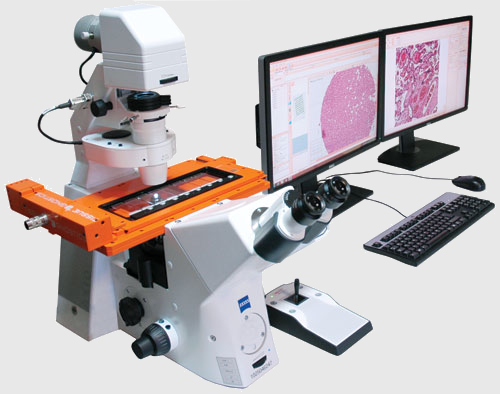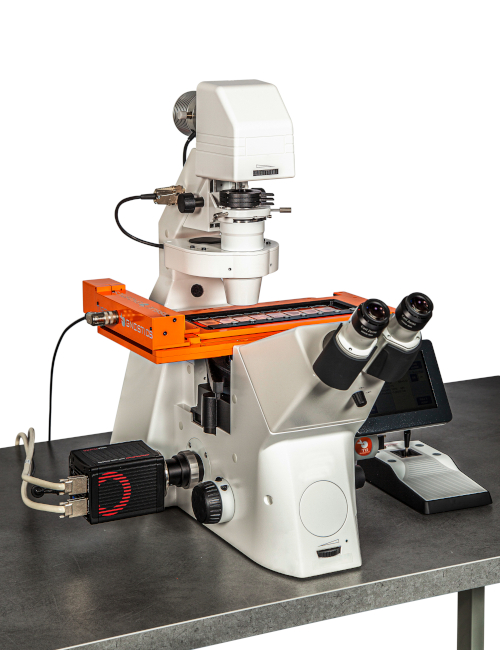 TissueFAXS i Histo
UPGRADES
All imaging systems are modular and upgradable. Every system can be customized to offer the following capabilities: brightfield scanning, widefield fluorescence, confocal, and multispectral. To exemplify TissueFAXS i Histo can be ugraded to
– TissueFAXS i PLUS (Image on the left)
– TissueFAXS iQ+
– TissueFAXS i SPECTR
Modular (Microscope, Camera, Light-source, PC with 2 Monitors)
Standard Slides, Over-sized Slides, Petri Dishes, Well-Plates
Up to 7 Objectives (2.5-100x)
CMOS Camera (8/10-bit, 4.2 Megapixel, Color)
QUEST line (Algorithms for tissue detection, area measurment, scattergrams for cells and many more)
TissueFAXS, OME-TIFF, TIFF, JPEG, BMP, PNG
Integrated, stand-alone freeware