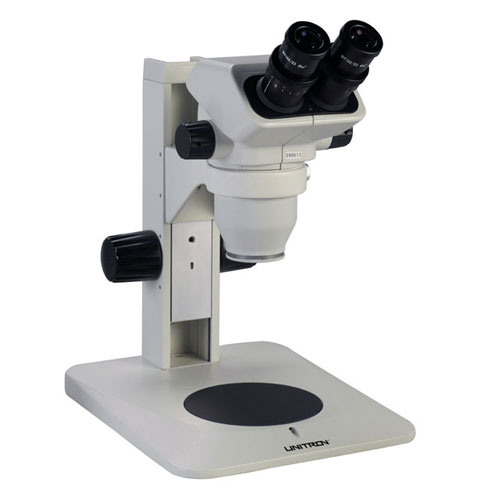 Unitron FS30 Zoom Stereomicroscope Series
In Stock
The Unitron FS30 Series is the affordable choice for industrial inspection, assembly, quality control, OEM integration, research and education applications.
The FS30 Series is available with 1x/2x, 1x/3x and 2x/4x viewing body configurations.
Speak with one of our specialists today to see if the FS30 Zoom is right for you!
(281) 579-0342
Unitron FS30 Zoom Series
Standard Specifications
Choice of 1x/2x, 1x/3x or 2x/4x fixed magnification objectives
Magnification range with 10x eyepieces: 10x/20x, 10x/30x or 20x/40x
WF10x/23mm focusing eyepieces with reticle holders
Interpupillary distance adjustment 54mm – 75mm
Airtight and anti-mold design
110mm working distance
Optional Accessories
LED ring lights, fiber optic illuminators and fluorescent ring illuminators
0.5x, 1.5x and 2.0x auxiliary objectives
15x and 20x focusing eyepieces
Reticles and stage micrometers
Stands