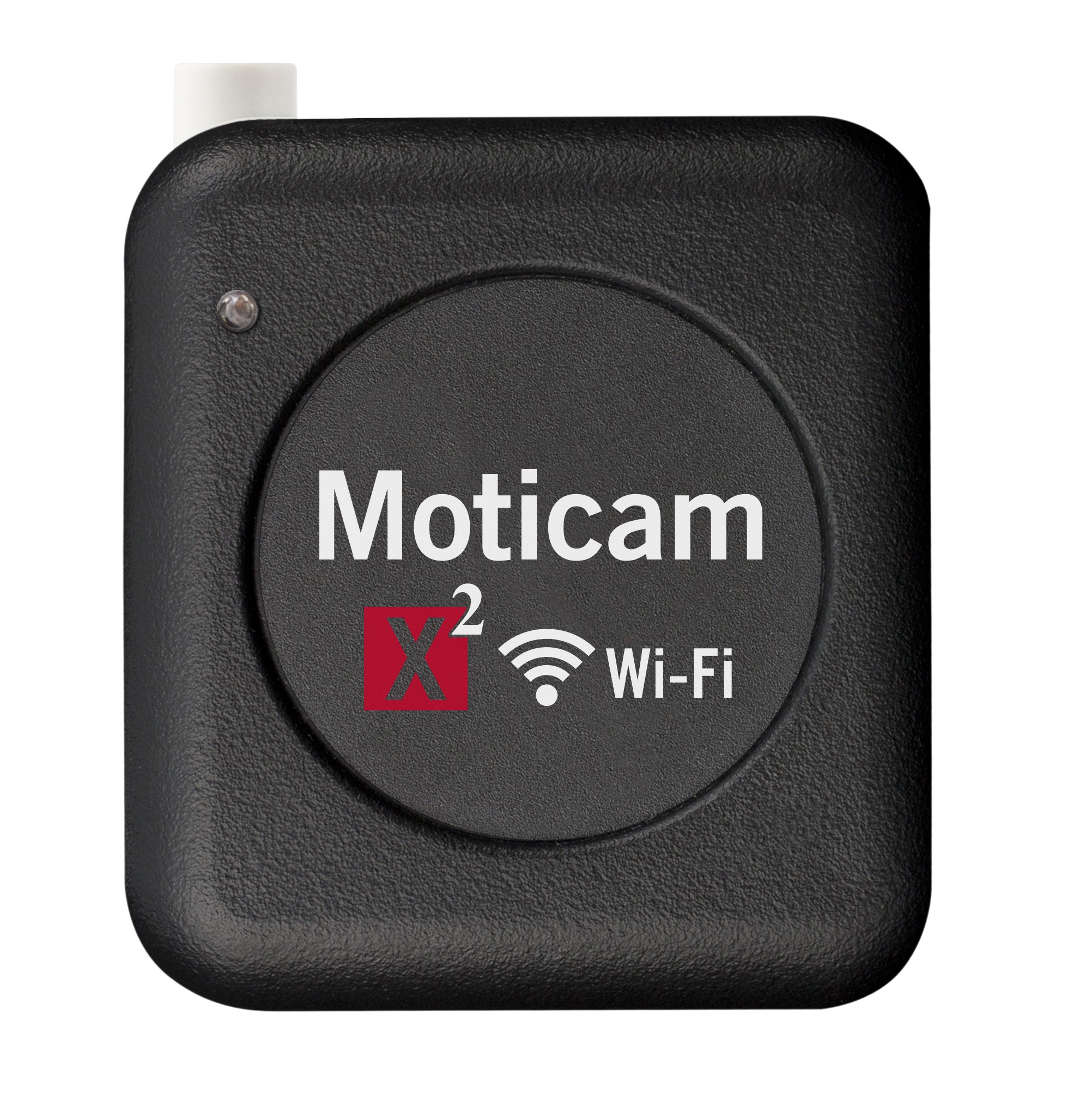 Moticam X2
The perfect camera for education and teaching!
The Moticam X2 is a next generation microscope camera that will transform almost any old conventional microscope into a wireless device capable of sending live high resolution images to your WiFi Laptop or tablet devices.
Together with Motic's DigiLab II educational classroom camera support software, teachers can follow a students progress by streaming in real time up to 48 cameras to a central workstation. The teacher can then see what each student is viewing through their microscope and even project any students image for the entire class to see.
■ Wireless Camera(Wi-Fi Connection)
■ 1280 x 960 pixel resolution and maximum support 1600*1200 pixel
■ 1600 x 1200 pixel still captures to computer or mobile device
■ Wi-Fi output as hotspot, using existing Wi-Fi network or through RJ-45
■ 1450 mAh rechargeable battery
■ Power On/Off button and hardware reset
Includes:
Focusable Lens: 12mm
Rechargeable batteries
Glass Calibration Slide
Macro Tube
Viewing Devices:
WiFi enabled PC, Laptop, Tablet or Phone Devices: Freely downloadable App MotiConnect
Universal Viewer: Almost any HTML 5 supported Web browserOptional DigiLabII Educational Classroom Camera Support software
Software: Motic Images Plus for PC
Optional DigiLabII Educational Classroom Camera Support software
Power Supply Adapter (no USB connectivity)