Linkam CCR1000 Temperature Controlled Stage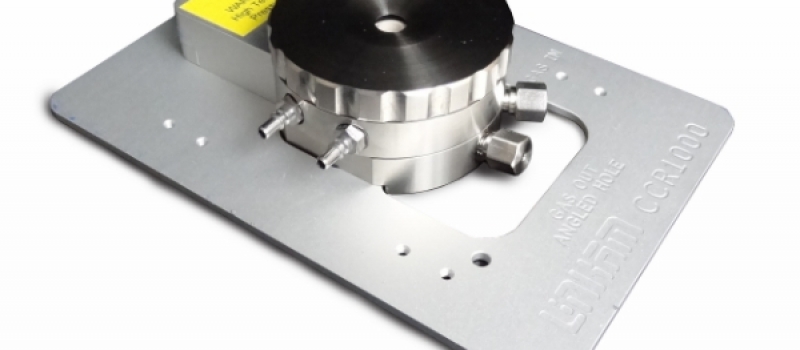 The Linkam CCR1000 stage has been designed to study catalytic reactions at high temperature and pressure. Samples are mounted on virtually nonreactive disposable ceramic fabric filters placed inside the ceramic heating element which is capable of heating samples from ambient to 1000°C at rates of up to an impressive 200°C/min.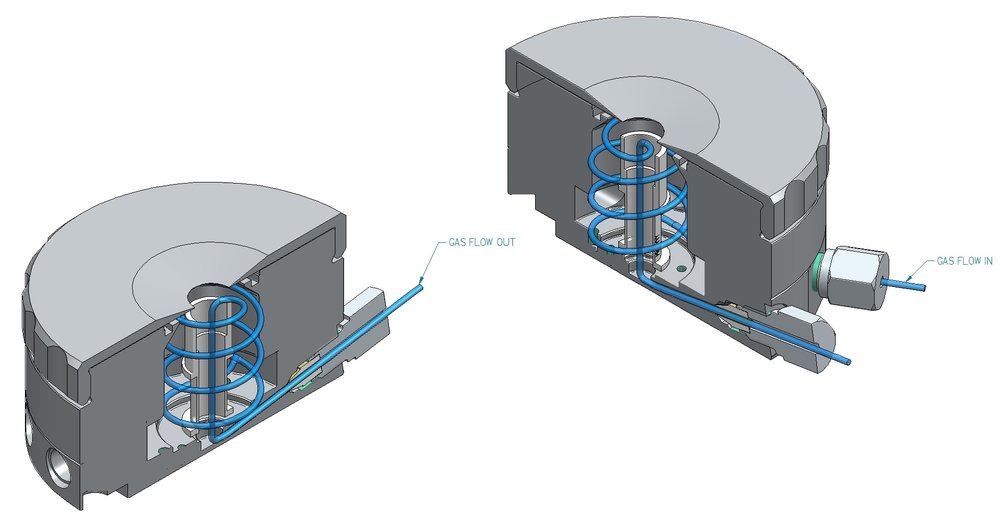 The Linkam CCR1000 temperature controlled stage has been designed to ensure the majority of components that are in contact with the sample and carrier gases are as nonreactive as possible. Corrosive gases can be used but these may have an impact on the overall life time of the heater and the maximum temperature achievable.
A variety of different lid window materials are available so that brightfield and Raman microscopy techniques can be used.
Fluidized Bed for CCR1000
In collaboration with Dr. Pablo Beato at Haldor Topsoe in Denmark, Linkam has developed new technology to homogeneously fluidize particles inside the Linkam CCR1000 micro-reactor, and to conduct heterogeneous catalytic reactions. These processes can be easily monitored by operando Raman spectroscopy, without the drawback of laser heating or damage.
CCR1000 SPECIFICATIONS
Temperature range of ambient to 1000°C
Heating rate up to 200°C/min
Temperature stability 1°C
Pressure 5Bar max
Maximum sample volume 164.03mm3
Sample size 5.9mm Ø, 6mm Ø internal height, accommodates between 70-100mg (dependent on sample type)
Samples are loaded on low cost disposable ceramic fabric filters
Standard size 1/16 gas analyser high pressure connectors
Compatible with reflected light upright microscopes and Raman
Minimum objective working distance 8.0mm
Easily replaced quartz transparent window
Simple removable ceramic sample holder
All critical component parts manufactured from non reactive materials
Water cooling to keep stage body at safe temperature
Gases remain at elevated temperatures preventing condensation before analysis
Fits 160mm x 110mm XY table recesses but can be adapted to fit motorised XY tables with alternative recesses