Labomed Luxeo 6i Microscope
Fatigue Free & High Quality Stereo Imaging in a Sleek, Ergonomic Package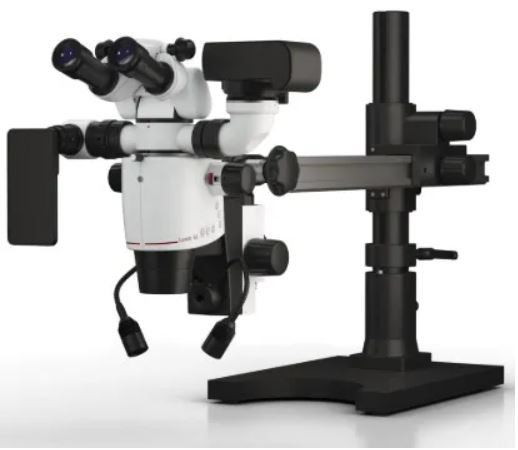 Labomed Luxeo 6I Microscope
Luxeo 6i delivers state-of-art engineering and design to users most concerned with performance and value. From a fluid zoom control (6:1), bright and efficient co-axial LED illumination with ergonomically placed light controls, and a crisp apochromatic galiliean optical system delivering the highest fidelity image resolution, our team has met the call to deliver the most attractive and valuable stereo microscope for industrial and medical purposes. An optional tilting viewing body makes the system more ergonomic, and a range of stand types promise
Speak with one of our specialists today to see if the Luxeo 6i microscope is right for you!


We will beat VWR, Fisher Scientific and any E-commerce dealer pricing!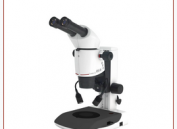 A range of video (DSLR, C-mount, iPhone) accessories and stand types quickly transform the Luxeo 6i for a variety of applications. Plan & Plan-Apo CMO's offer a range of magnification and working distance options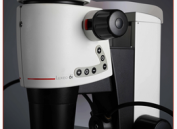 An ergonomic control cluster brings reflected and transmitted LED light controls within close proximity of macro zoom control, making it more intuitive for technicians to quickly switch back and forth without looking away from the eyepieces. Thus ensuring maximum efficiency.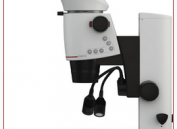 Choose from our heavy and medium boom stand, dark field / bright field, or pole stand options to suit your workstation. For more embryo detection, an optional mirror base configuration is available.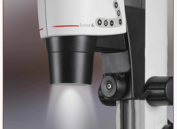 Co-axial LED illumination offers shadow-free reflected light, expanding the realm of applications Luxeo 6i serves in both industrial as well as animal surgery environments.
Packaging Contents
Microscope Specifications
Optical System
Galilean
Magnification
6:1 Zoom Ratio
Eyepiece
WF 10x/22mm with foldable eye guards, ±8mm diopter adjustment Optional:12.5x, 16X and 20X eyepieces
Diopter Correction
+ / – 5 Diopters
Viewing Body
Binocular 20°, 49-78mm IPD Optional: 0-210° tiltable ergo head
Working Distance
110mm
Magnification Range
8x to 50x Continuous
Object Field Diameter
4.4 to 27.50mm
Eye Guards
Rubber, Foldable
Illumination Control
Incident Light:
Coaxial light with intensity control
Dual goose neck for extra illumination
Transmitted Light: Two options – detachable BF/DF (Bright field/Dark field) base; preconfigured mirror base for transparent objects
All intensity controlled through membrane switch on microscope pod
Camera Adapters
C-mount adapters 0.3x, 0.5x, 0.7x; DSLR adapters for Canon, Sony and Nikon, and iPhone
Auxiliary Objectives (Optional)
1.0x Apochromat standard
Optional objectives: Achromats: 0.32x, 0.50x, 0.63x, 0.80x, 1.0x Plan Apochromat: 1.25x
LED Life
Up to 25,000 hours
Light Quality
Homogeneous daylight (6500ºK), free of UV and IR emissions
Power Supply
Universal 100V – 240V, 50/60Hz integrated power supply with voltage flux stabilizer
Our owner has over 39 years of microscope sales experience.


Talking to him BEFORE you buy will ultimately save you time, money and aggravation.