Labomed iVu 7000 CCD Camera
Realize supreme value in owning a Labomed camera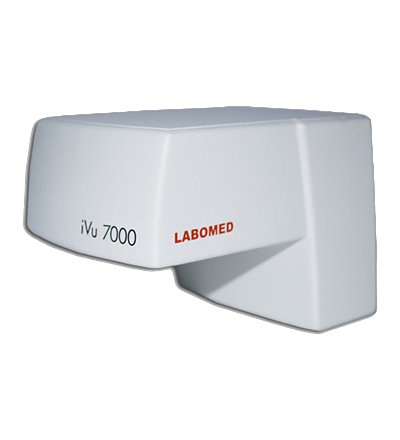 Labomed iVu 7000 Camera
Ease of operation, super resolution and excellent color reproduction are the distinguishing characteristics of the iVu 7000 camera module. With 7.0 Megapixel resolution, the camera is the ideal tool for high-quality image documentation and elementary image analysis.
Speak with one of our specialists today to see if the iVu 7000 is right for you!
(281) 579-0342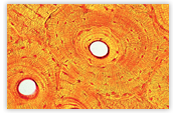 7.0 Megapixel image resolution with 20 frames per second (fps) at a high resolution, vivid color reproduction and high-fidelity in image contrast.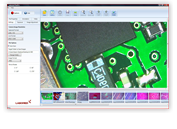 Working with still captured and live images is made easy with the use of ProgRes® CapturePro software. Elementary image analysis with fluorescene stains is also made easy with a host of software features.
Package Contents
– CapturePro Image Capture Software
– Firewire IEEE 1394 Cable (3ft)
Warranty Information
– 2 Year Camera
Labomed iVu 7000
Sensor

 – 1 /2.5" 7.0 Megapixel Color CCD 

Active area

 – 5.71mm x 4.29mm

Sensor resolution

 – 3072 x 2304 pixel 

Pixel Size

 – 1.86 µm x 1.86 µm 

A/D conversion

 – 3 x 12 Bit RGB 

Pixel clock

 – 32 MHz 

Dynamic range

 – 60 dB 

Max. exposure

 – 5s 

Analog gain

 – 1x…6x 

Frame rate (image size)

 – 20fps (1228 x 932) 

Image resolution – 3072 x 2304 pixels, 1228 x 932 (interpolation) | 614 x 466 (subsampling)
Cooling

 – Upgrade Available 

Digital interface

 – IEEE 1394a Firewire™ 

Optical connection

 – C-Mount (0.63 x TV adapter recommended) 

Tripod thread

 – Dual thread 3/8" and ¼" 

Voltage supply

 – 8…33 VDC (via IEEE1394 Connector) 

Power consumption

 – approx. 6W 

Ambient conditions

 – Temperature: +5˚C… +35˚C, 

Humidity: 5%… 80%, not condensing 

Dimensions (LxWxH)

 – 145mm x 93mm x 123mm 

Weight

 – 780g 

Capture software

 – CapturePro(TWAIN & Stand-Alone) 

Computer Requirments

 – PC: Microsoft Windows® 2000/ XP/ Vista, 

Mac: Apple Macintosh® OS x 10.4 or higher 3 GHz CPU, 1 GB RAM, 64 MB graphics, IEEE1394 Firewire™ (OHCI compliant)