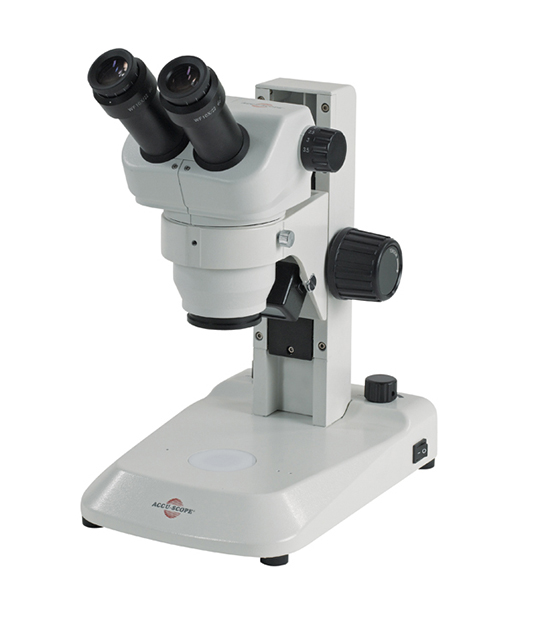 Accu-Scope 3078 Zoom Stereomicroscope Series
ACCU-SCOPE's new 3078 Zoom Stereo Microscope Series incorporates a newly designed optical system which provides sharp, high resolution, 3-dimensional views of image samples.  The 3078 Series' ergonomic, modular design makes it ideal for university, industrial and OEM applications.
Modular, Sturdy Design
Designed for years of heavy use the 3078 Zoom Stereo Microscope Series is ruggedly built, precision engineered, and is airtight allowing for use in any production or industrial environment.
Optical Excellence
Manufactured using the latest optical coatings, the 3078 Series produces superb image resolution, outstanding depth of field and unsurpassed image clarity.
Versatile and Affordable
With a large number of mounting options the 3078 Zoom Stereo Series is flexible and can be configured to fit any application. Economically priced these zoom stereo's provide best in class value and performance.
Speak with one of our specialists today to see if the 3078 Series is right for you!
(281) 579-0342
Accu-Scope 3078 Stereomicroscope Series
Optional Accessories
Eyepieces: 15x and 20x

Auxiliary Objectives: 0.5x, 0.70x, and 1.0x glass shield

LED Ring Lights

Fiber Optic Illuminators

Digital, HD and Video Cameras

Fluorescent Ring Lights

Microscope carry case
Warranty
5 year limited warranty for parts, labor and electronic components. LED bulbs are warranted for 1 year.