Metkon Servocut 502 Automatic Abrasive Cutting Machine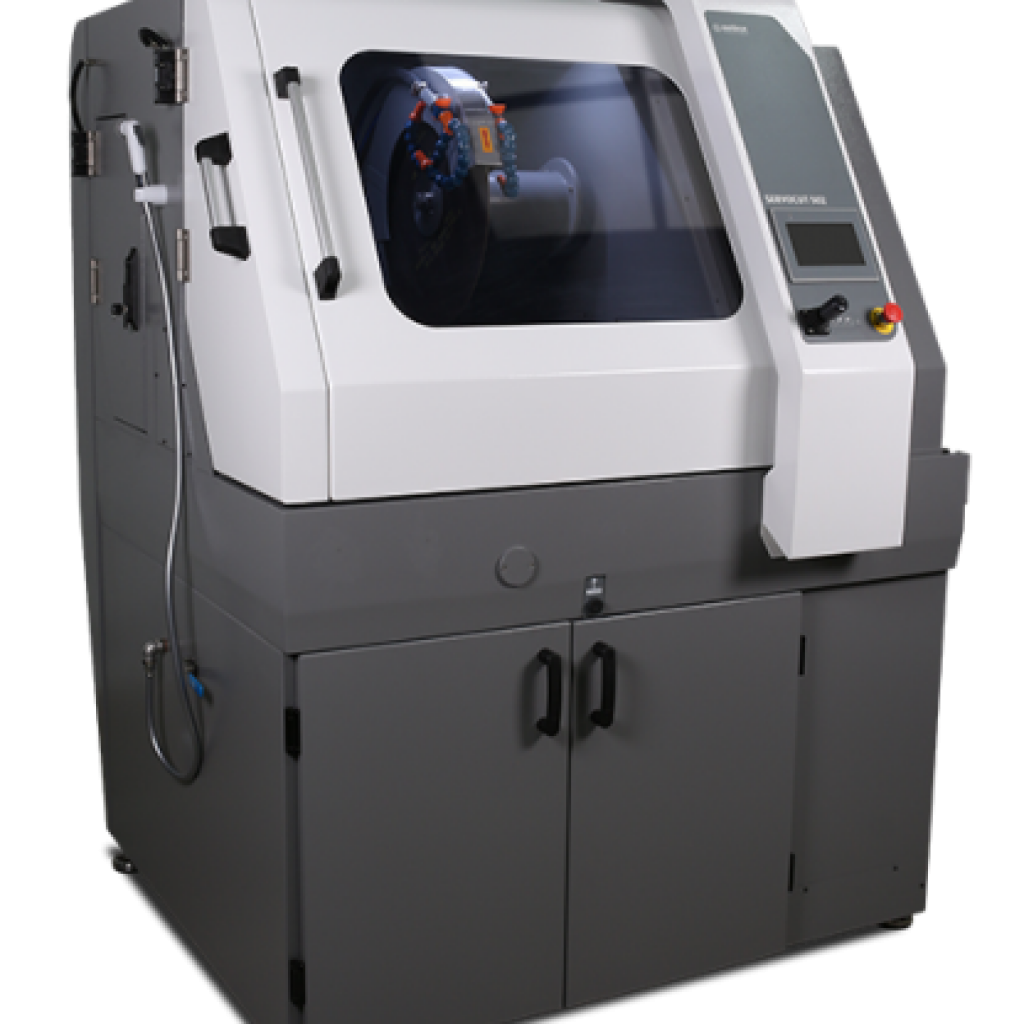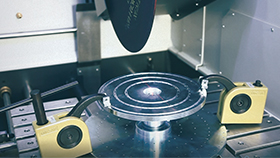 Very Large Cutting Capacity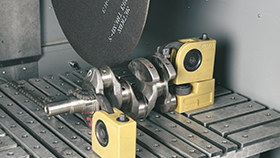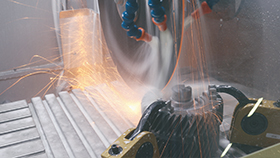 Efficient Sample Cooling and Filtration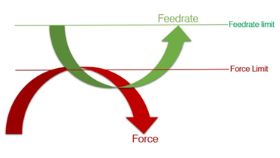 Instafeed Cutting (Auto Feedrate)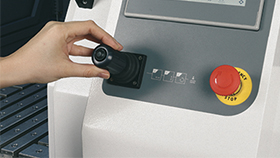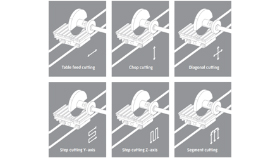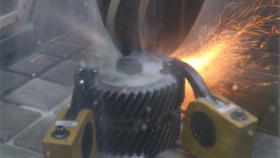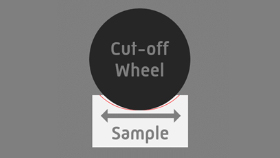 Table Oscillating Cutting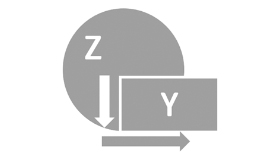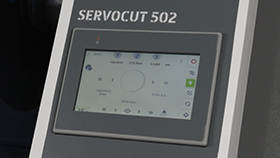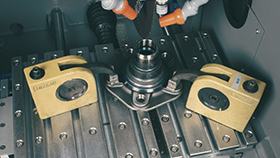 Small Footprint, Large Cutting Capacity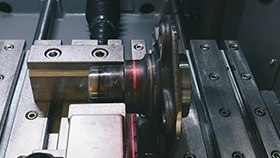 Easy Operation With Touch Screen and Joystick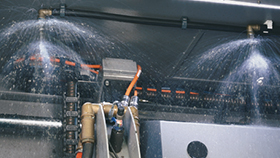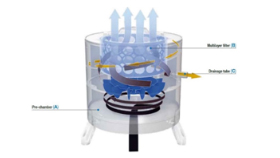 Fumefilter, Fume and Mist Removing Unit
Call Meyer Instruments, Inc. to see if a
Metkon Automatic Abasive Cutter
is a good match for you.
(281) 579-0342
Description
Automatic Abrasive Cutting Machine
Programmable with 7″ HMI touch screen control, with Siemens PLC control unit, with automatic chop cutting and automatic table feed cutting systems, with various cutting methods, programmable with colored LCD display of cutting parameters, accurate and motorized positioning of the specimen in X – Y and Z axis (X-axis for plane parallel cutting is optional), ergonomic joystick with adjustable speed control, integrated feed path control, power dependent adjustable feedrate, variable cutting force, rapid pulse cutting mode, bar graph overload display, powerful 11 kW cutting motor, with unique belt protection system, with variable cutting speed 600-2400 rpm, with electronic brake system, cutting capacity up to 180/130 mm solid stock, with cut-off wheels up to Ø500/400 mm, twin T-slotted table
(Y-direction only) made of stainless steel, bottom part as rugged alloy base casting, extraordinary access for easy handling with sliding door and side openings, with extra advanced cutting methods:
"Rapid Pulse Cutting, Table Oscillation Cutting, Instafeed Cutting, Automatic Chop Cutting, Automatic Table Feed Cutting, Joystick Cutting" Ready  for operation. Without clamping devices, without recirculation cooling tank.
Includes a standard set of cutting consumables composed of;
*An assortment of 20 cut-off wheels with 500 mm dia.
*5 lt of METCOOL cooling fluid.
400 V, 3 phase, 50/60 Hz.
Technical Specifications
| | | |
| --- | --- | --- |
| Order No | 15 77 | 15 77-AX |
| Model | 502 | 502-AX |
| Max. Cut-off Wheel Diameter | Ø500 mm | Ø500 mm |
| Max. Cutting Capacity, Ø | Ø180 mm | Ø180 mm |
| Max. Cutting Capacity, HxD | 100×400 mm | 100×400 mm |
| Z-Axis Travel, (mm) | 350 mm | 350 mm |
| Y-Axis Travel, (mm) | 380 mm | 380 mm |
| X-AxisTravel, (mm) | – | 200 mm |
| T-Table Dimension, (mm) | 764×608 | (634+200)x608 |
| T-Slot dimension, (mm) | 12 mm | 12 mm |
| Cutting Motor Power (S1) | 11 kW | 11 kW |
| Variable Wheel Speed | 600-2400 RPM | 600-2400 RPM |
| Cutting Feedrate, (μm/s) | 20-5000 μm/s | 20-5000 μm/s |
| HMI Touch Screen Controller | 7 inch | 7 inch |
| Chop Cutting in Z- Axis | Auto | Auto |
| Table Feed Cutting in Y-Axis | Auto | Auto |
| Parallel Cutting in X-axis | – | Standard |
| Table Oscillating Cutting | Standard | Standard |
| Rapid Pulse Cutting | Standard | Standard |
| Smart Feed Control | Standard | Standard |
| StepCut; SegmentCut; DiagonalCut | Optional | Optional |
| Automatic Cleaning System | Optional | Optional |
| Size WxDxH (cm) | 140x134x185 | 140x134x185 |
| Weight | 1100 kgs | 1100 kgs |
| Recirculation Cooling Unit | 135 lt | 135 lt |
Accessories
Additional Cutting Methods for SERVOCUT 502
GR 0925
Software package for optional cutting methods;
*Diagonal Cut
*Step Cut
*Segment Cut
*Combined Cut
Power Supply for SERVOCUT 502
GR 1225
Transformer kit for 200-240 VAC, 3 phase, 50/60 Hz mains voltage
Cooling Systems for SERVOCUT 502
GR 1544
Recirculation Cooling Tank, 135 lt, for SERVOCUT 502/402
YM 8815
Fine filter sheets for recirculation cooling tank (GR 1544), 10 pcs
GR 1559
Coolant level sensor for recirculation cooling tank
Informs operator when coolant level is insufficient.
GR 1540
Magnetic collector rod for recirculation cooling tank
GR 1553
BANDCOOL Band Filter Unit for SERVOCUT 502
Band filter conveyor for the automatic collection and disposal
of swarfs, with capacity of 115 lt, with fluid level indicator,
complete system on wheels, with connection kit.
400V, 3-phase, 50 Hz
YM 8878
Filter roll for BANDCOOL, 50 m, SERVOCUT 302/402/502
Accessories for SERVOCUT 502
GR 1554
FUMEFILTER Centrifugal Separator for SERVOCUT 502
Removes coolant mist for better illumination and viewing
(To be ordered simultaneously together with the machine order)
YM 8835
Spare Filter Kit for FUMEFILTER (GR 1554)
GR 0139
AUTOCLEAN Automatic Cleaning System for cutting chamber
(To be ordered simultaneously together with the machine order)
GR 0140
3-lights warning beacon with audible signal
(To be ordered simultaneously together with the machine order)
GR 0125
Laser alignment unit for SERVOCUT 402/502
(To be ordered simultaneously together with the machine order)
GR 1542
Manual/Auto Table drive system with electromagnetic clutch(y-axis)
(To be ordered simultaneously together with the machine order)
GR 0993-01
Flange Set with larger diameter, Ø166 mm
GR 0996
Extension Box for cutting long specimens from the left hand side opening,
50 cm length, for SERVOCUT 502
Clamping Devices for SERVOCUT 502
GR 0121
Quick Acting Clamping  Vise Assembly, Right, for SERVOCUT 502 (Stainless Steel)
GR 0122
Quick Acting Clamping  Vise Assembly, Left, for SERVOCUT 502 (Stainless Steel)
15 02
MBU 1031 Vertical  Clamping Device with clamping shoe, clamping height up to 115mm.
15 04
MK 10 22 Height Block, 70 mm
GR 0609
Serial Clamping Device for clamping multiple specimens from 1 to 2
GR 0612
Angular Precision Clamping Device in 3-Axis Direction
GR 0033
Chain spanner set with anchor block
15 00
V-Block for holding parts above table slots
GR 0615
Adjustable V-Support, Small (Height Range: 57-67 mm)
GR 0616
Adjustable V-Support, Medium (Height Range: 65-85 mm)
GR 0617
Adjustable V-Support, Large (Height Range: 85-115 mm)
GR 0618
Adjustable V-Support, Extra Large (Height Range: 115-155 mm)
Spare Part Kit for SERVOCUT 502
GR 1965
Recommended Set of Spare Parts, SERVOCUT 502
Consumables
Treno Series Abrasive Cut-off Wheels (Pack of 10)
TRENO-NF
19-090
Ø 500 mm, for Non-Ferrous Steels
TRENO-M
19-092
Ø 500 mm, for Medium Hard Steels > 23-55 HRC <
TRENO-S
19-093
Ø 500 mm, for Hard Steels > 50-60 HRC <
Cutting Fluid
METCOOL
19-902
Nature Friendly Soluble Oil, 5 lt.
METCOOL II
19-905
Nature Friendly Soluble Oil, 1 lt.
METCOOL-NF
19-906
Nature Friendly Soluble Oil, 5 lt.
Perfect corrosion protection for reactive metals like copper, brass,
cobalt, aluminum, tungsten carbide, etc…