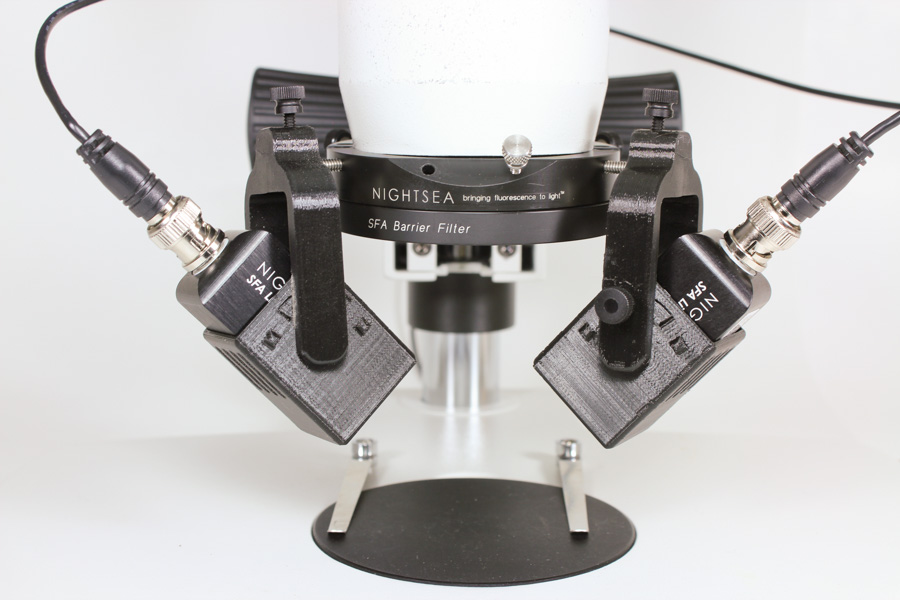 How do I order?
Call Meyer Instruments, Inc. to place your order or make further inquires.
281-579-0342
Nightsea Light Head Hanger System for the Stereo Microscope Fluorescence Adapter
The Nightsea Light Head Hanger system is an accessory for the NIGHTSEA Stereo Microscope Fluorescence Adapter. It is a combination of power extension cables and custom made holders that enables you to take the fluorescence excitation light heads off the gooseneck and mount them directly on the SFA adapter ring. In addition, it provides the capability to drive two light heads from one lamp base.
How does this work?
The extension cables plug into the gooseneck lamp base and can bring power to either one or two light heads.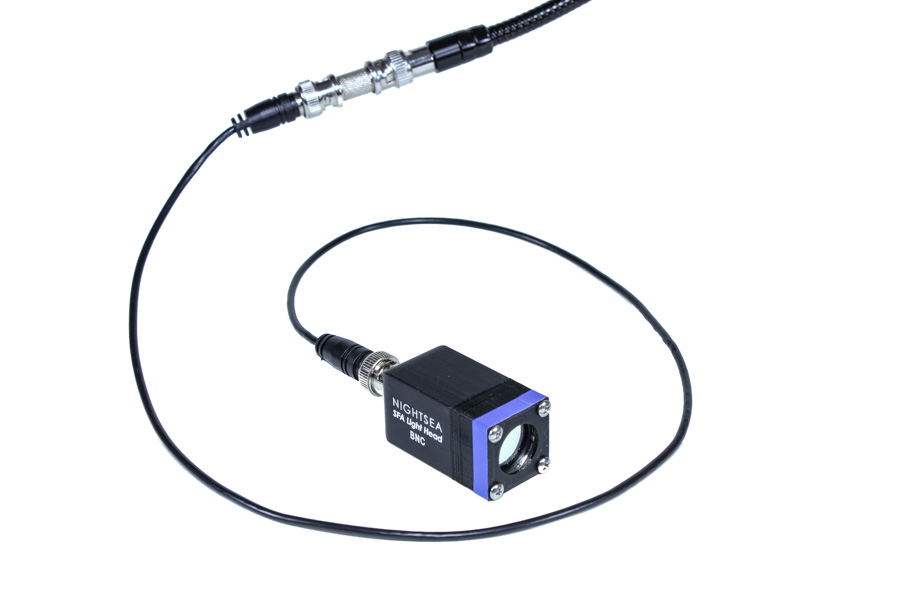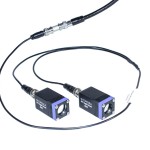 The Light Head Hangers mount to the end of any of the thumbscrews on the SFA adapter ring. They are available in long and short pivot arm versions for use with long and short working distance microscopes.
Long working distance (LWD) – 6.5 cm (2.5 in.) and greater
Short working distance (SWD) – 6.3 – 4.6 cm. (2.5 – 1.8 in.)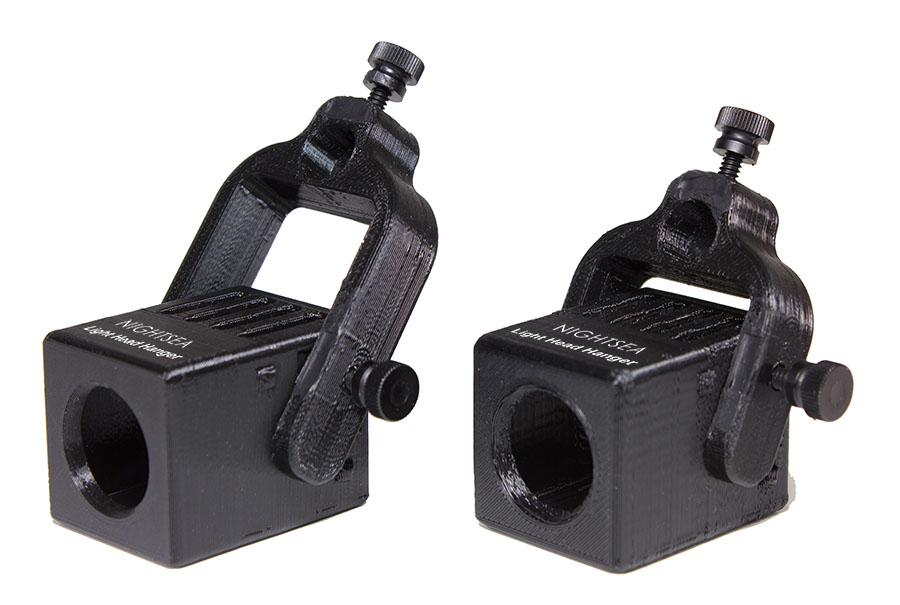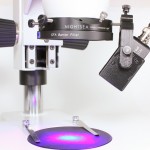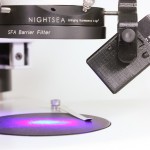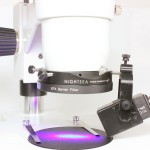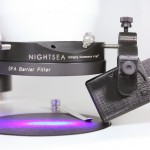 What is the benefit?
There are two main potential benefits with this new accessory:
Increase excitation intensity without buying a second lamp base
Until now if you wanted to increase the fluorescence excitation intensity of the SFA system you would need to buy a second light head and lamp base. This would take up additional real estate on your laboratory bench. With the Light Head Hanger system you can power two light heads from one base and mount them both directly to the NIGHTSEA adapter ring.
"We had some issue detecting red fluorescent proteins with some of our weaker transgenic zebrafish lines, but by shining two LED lights onto the same embryo, most of our weakest GFP and mCherry transgenic lines can now be detected. One light head was fine for reasonably bright specimens, and with two lights, the fluorescence is nearly the same as traditional stereomicroscopes priced $15-20K."
Reduce the chance of accidentally bumping the light
Taking the light head off the gooseneck and mounting it directly to our microscope adapter reduces the chance of the light head being bumped so that it is not illuminating the subject on the microscope stage to best effect. This might be especially valuable if you are using the system for outreach demonstrations and multiple people will be working around the microscope.
What are the options, part numbers and pricing?
The power cables are available in either single or dual light head versions. We changed the connector between the light heads and the gooseneck lamp base in July 2015, and the cables are available for both the original (Version 1, or V1) connectors and for the newer BNC connectors. Verify which version you have before ordering. Note that prices do not include the cost of an additional light head.
Abbreviations: HK – Hanger Kit, LWD – long working distance, SWD – short working distance
Hanger Kit for single light head – $125

Includes single Light Head Cable and one Light Head Hanger
SFA-HK-L – Single hanger kit, LWD, V1 connector
SFA-HK-S – Single hanger kit, SWD, V1 connector
SFA-HK-L-BNC – Single hanger kit, LWD, BNC connector
SFA-HK-S-BNC – Single hanger kit, SWD, BNC connector

Hanger Kit for dual light heads – $245

Includes Dual Light Head Cable and two Light Head Hangers
SFA-DHK-L – Dual hanger kit, LWD, V1 connector
SFA-DHK-S – Dual hanger kit, SWD, V1 connector
SFA-DHK-L-BNC – Dual hanger kit, LWD, BNC connector
SFA-DHK-S-BNC – Dual hanger kit, SWD, BNC connector

Light head hanger – $95

SFA-LHH-L – LWD arms
SFA-LHH-S – SWD arms

Dual light power cable – $65

SFA-DLHC – Version 1 connector
SFA-DLHC-BNC – BNC connector

Single light power cable – $30/$35

SFA-LHC – Version 1 connector – $30
SFA-LHC-BNC – BNC connector – $35