PreciPoint O8
Microscope and Scanner with Oil Immersion
100X/1.4 Objective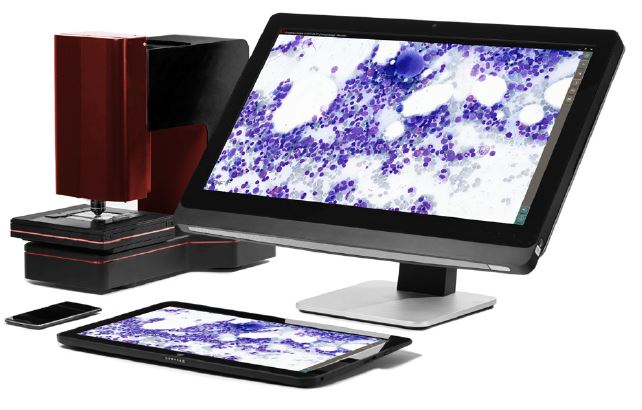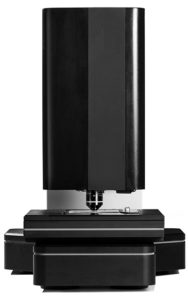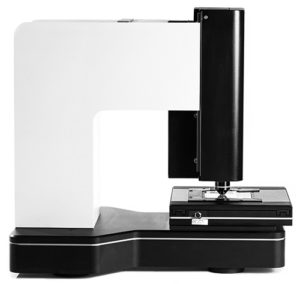 Live Remote Control
For the first time, users are offered the possibility to generate scanned whole slide images with oil objectives in highest quality. The resulting images are stunning. The O8 is a great working tool for various applications, allowing completely new use cases. The availability of digital whole slide images helps users to simplify and standardize their work, thereby increasing efficiency and quality.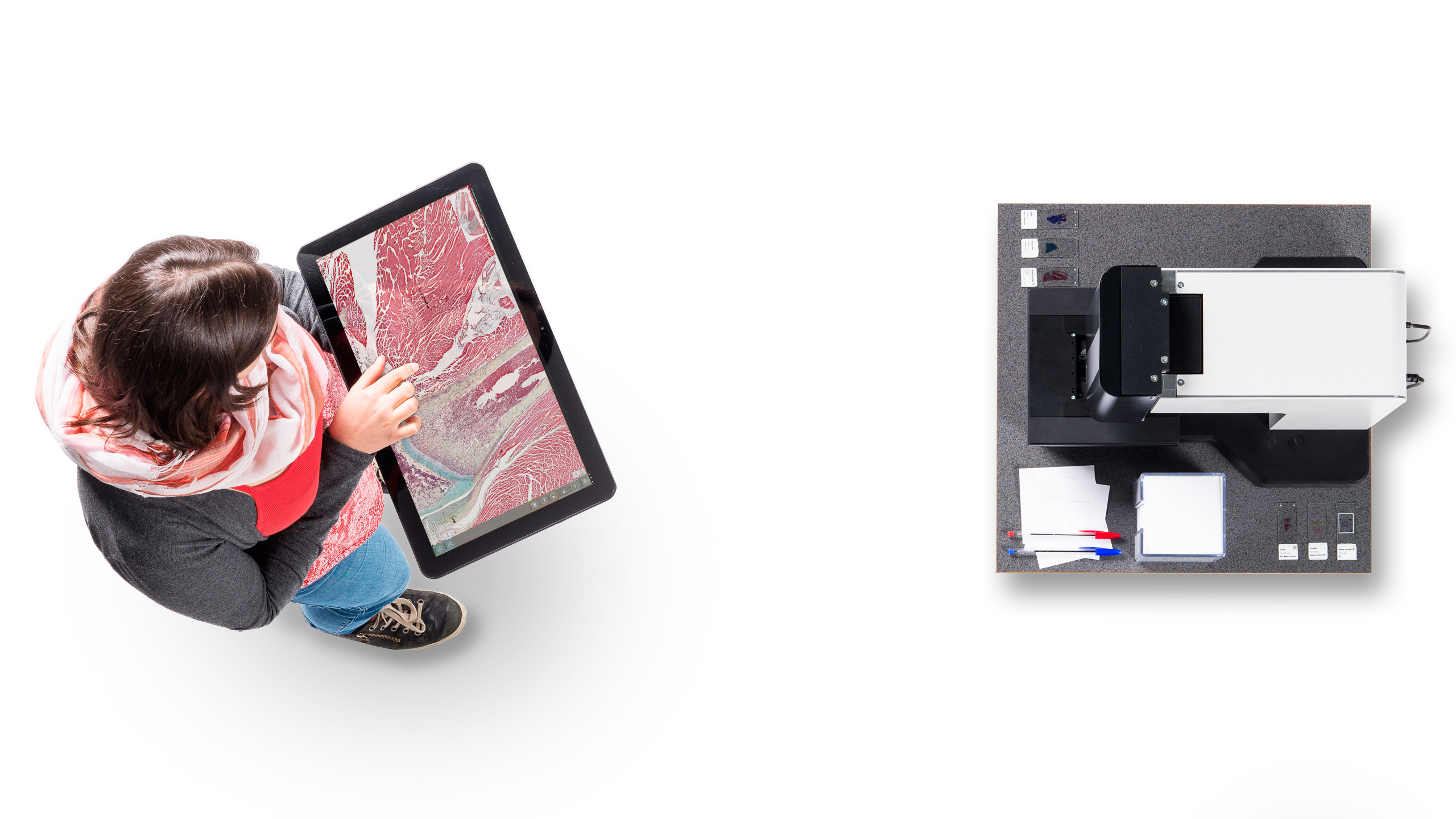 All-in-one Device
The O8 is an all-in-one device that offers completely new possibilities for your workflow. The O8 is equipped with three different modes – Live, Instant Scan, and Slide Scan. With these three modes combined, the O8 serves both as a microscope and a scanner. It allows you to directly work on your sample, perform various analyses, and to scan your slides for documentation and future viewing. With its live remote control capability, the O8 can also be controlled from all over the world. Thanks to its entirely automated hardware, you can work on a sample from anywhere, just as if you were right next to the device.
Let your work get faster, easier, and smarter with the O8 Microscope and Scanner.
Three operating modes tailored to diverse workflows
The Instant Scan mode is a world's first and unique to PreciPoint
Live Mode
The Live Mode offers capabilities of a digital microscope. See the sample live, and zoom through the sample
to view different layers and structures in your specimen. The overview image helps you to orientate and
navigate.
Instant Scan Mode
The Instant Scan mode is unique to PreciPoint. It gives you a large field of view of a digital scan with
the speed of a microscope. Access a 15x15mm area within seconds at high resolution. Perform analyses, look for rare happenings, make annotations, take notes, and then digitize everything. Generate all the reports you need.
Slide Scan Mode
Achieve highest quality scans to digitize your microscope slides. Scanning your selected region of interest
(ROI) or whole slide imaging (WSI) is possible, regardless of the sample's thickness, size, and difficulty (e.g. cytology and osteology slides).
The PreciPoint O8 is for RESEARCH purposes only!
Call us to set up a 'live' demonstration today! 281-579-0342