Linkam CSS450 CRYO CSS450 Optical Rheology System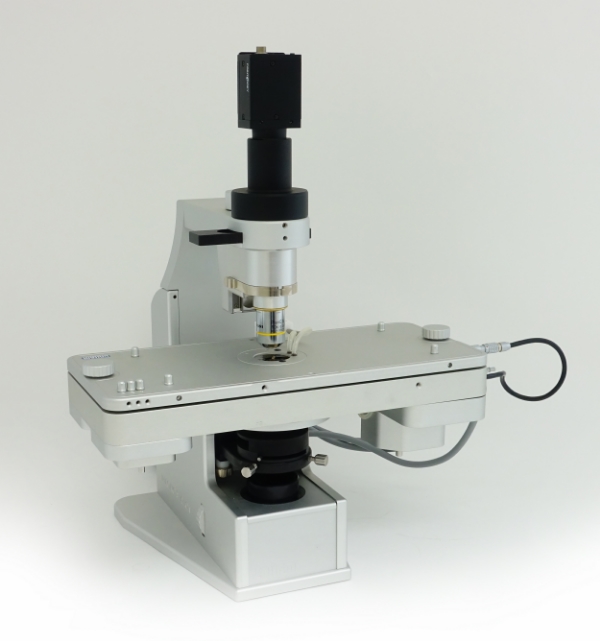 Linkam CSS450 CRYO CSS450 Features
The Linkam Optical Shearing System (CSS450) allows structural dynamics of complex fluids to be directly observed via standard optical microscope while they are under precisely controlled temperature and various shear modes.
Using the optical shearing cell, it is possible to study the microstructure evolution of complex fluids in great details for many physical processes, e.g. coarsening of binary fluids during their phase separations, flow-induced mixing and demixing of polymer blends, defects dynamics of liquid crystals, aggregation of red blood cells and their deformation in flows etc. We are then in a good position to correlate micro structural dynamics with rheological data for gaining insight into rheology of complex fluids.
Call Meyer Instruments, Inc., for pricing and to learn more about Linkam temperature controlled stages
Call 281 579-0342 Today!
Linkam CSS450 CRYO CSS450 Optical Rheology System Specifications
Temperature range ambient to 450°C (-50 to 450°C on Cryo CSS450)
Computer control using LINK
Sample area 30mm Ø
Micro-stepped stepper motor allows 25,000 steps per rev.
Gap setting between 5 and 2500 µm
Three modes of operation: oscillatory, step & steady
100 Ohm platinum resistor. 1/10th din
Removable lid for easy sample loading & cleaning
Fixes to most microscopes using stage clamps
Temperature rates of between 0.01°C to 30°C/min
Silver heating blocks for high thermal conductivity
Observation radius 7.5mm Ø, viewing area 2.8mm Ø
Sample mounted on quartz window
Temperature stability +/-0.2°C
Designed for use with the LINK image capture system
Velocity, amplitude & frequency easily changed during run
Data can be saved to spreadsheet
Changeable speed of gap setting
Suitable for phase contrast, transmitted and polarized light
Objective lens minimum working distance 7.4mm
Condenser lens minimum working distance 15mm