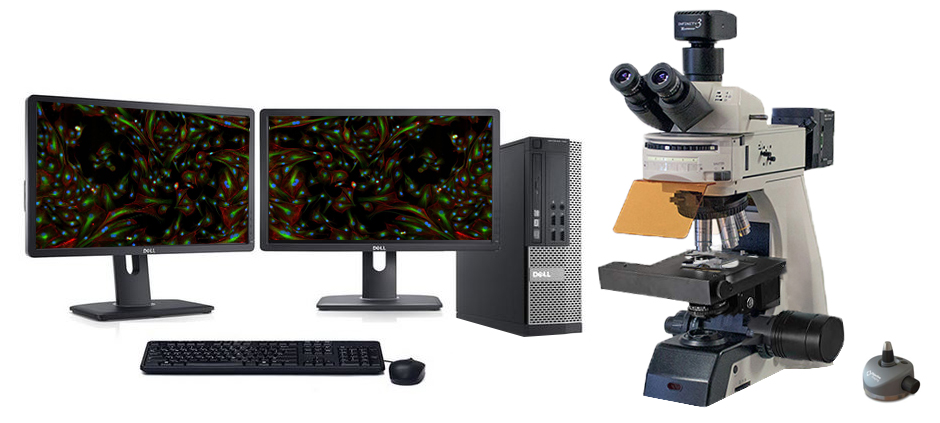 The Turboscan-Image-Pro Microscope Slide Scanner is a comprehensive research instrument designed to support the
diverse imaging needs of state of the art research facilities. Perfect for IHC, ISH and fluorescent tissue-based samples.
As a combination microscope-scanner it is optimized for precision scanning of brightfield, phase contrast, DIC, polarized light
and fluorescence samples, with the accuracy and resolution required for FISH.
Specifications:
Rapid mosaic XYZ image stitching.
System scalability from one 1×3″ or one 2×3″ slide capacity with
an optional holder for four 1×3″ slides.
Advanced tissue detection for faint for lightly stained brightfield and
fluorescence samples.
Scan slides from 0.9mm to 1.2mm thick.
Z-stack capture for thick samples.
Intuitive interface enables ease of use and adoption.
2-D scanning technology, ideal for co-localization studies.
Dedicated dual monitor workstation or networked deployment options.
Broad range of compatible image analysis solutions.
Scan 15mm x 15mm @20x brightfield in 60 seconds.
Also available for material science, geological and metrology applications!
Speak with one of our specialists today to see how the Turboscan-Image-Pro Microscope Slide Scanner can work for you!
(281) 579-0342