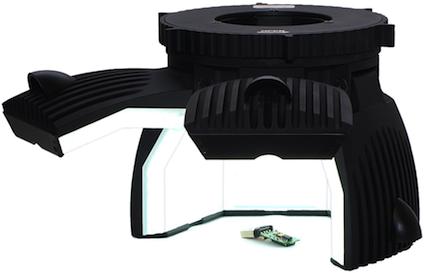 Prelude II Light Source
In Stock
The re-designed Prelude II light source, is an adjustable LED white light source for stereomicroscopes. The Prelude II is designed to provide extraordinary reflected light illumination for very difficult to illuminate samples. It generates soft, glare free lighting where all other illumination techniques have failed. Completely adjustable "curtains of light" perfectly illuminate highly reflective samples such as insects, semiconductor parts, jewelry, metals, rocks and plastics. This is the perfect light for entomology, metallography, jewelry inspection, geology, semiconductor or polymer inspection. Designed originally for Drosophila fly hair illumination, the Prelude II light source can also be used effectively with embryos in solution and other shiny biological or industrial samples. See your sample in a light no other company can match. Use the Prelude II light source with Extended Depth of Field (EDF) software for simply spectacular results. 20,000+ hour LED life. Patent pending.
Example Photography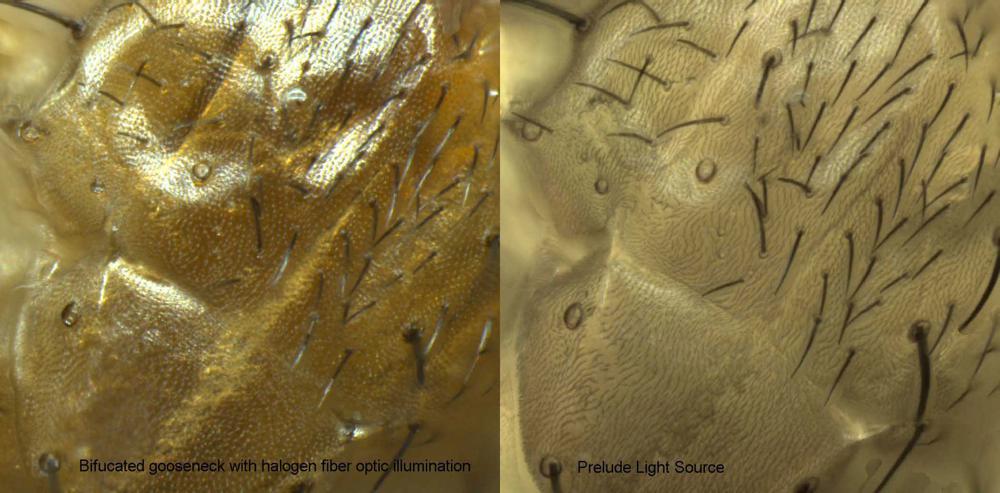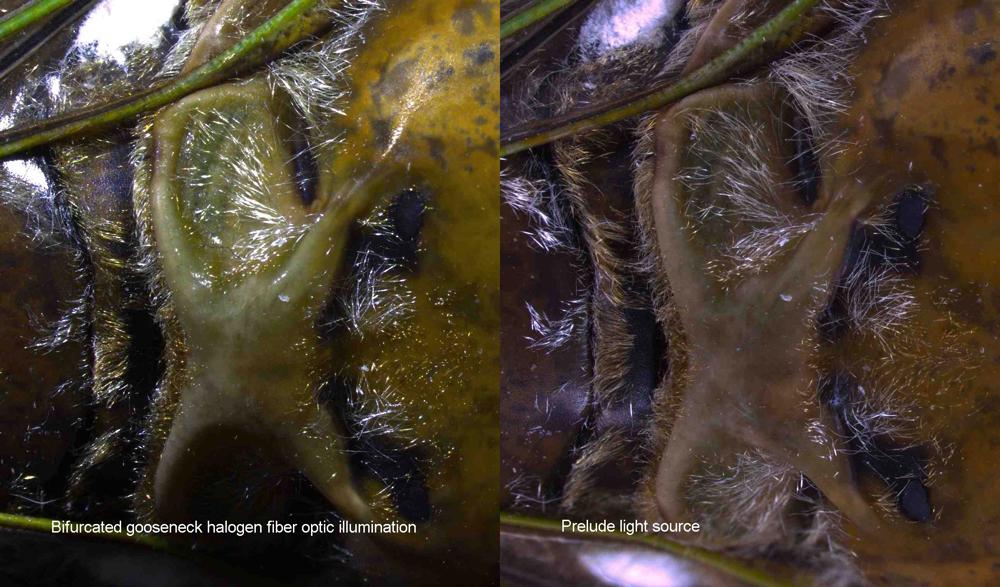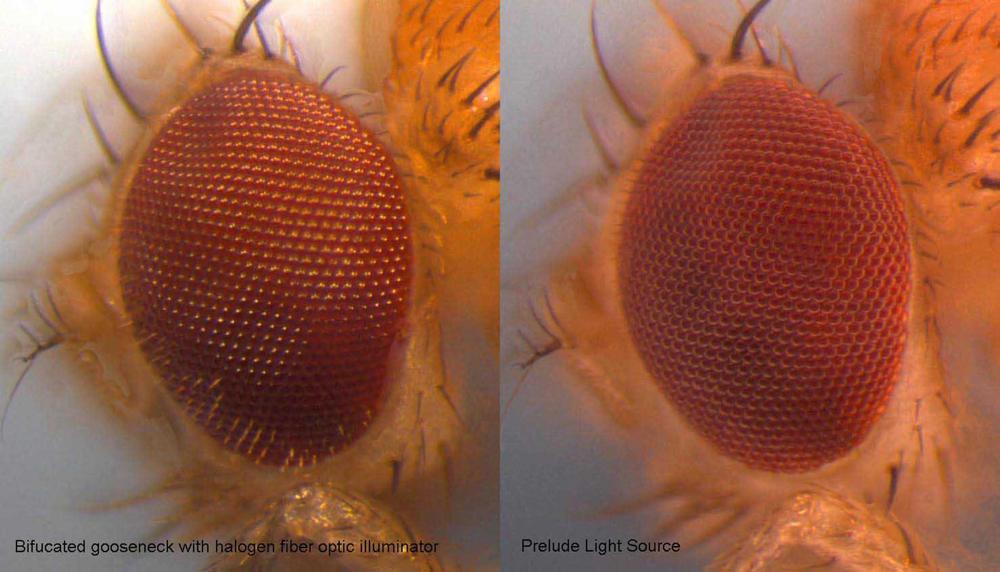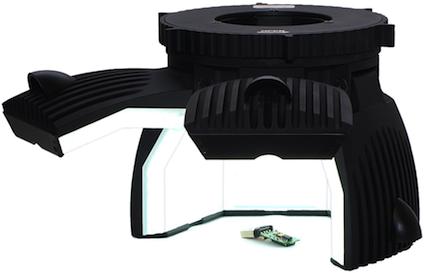 Prelude II Light Source
12+1 independently controlled high intensity LED segments creating pseudo-spherical surface illuminate the specimen from all distractions without producing shades.
Diffusers of LED segments minimize production of reflections.
6 tilting arms provide convenient handling of a specimen as well as the probability to adjust precisely the angle of light incident on a specimen from all directions.
Single button press switches on / off the whole upper and lower ring formed by LED segments.
Rotation of the preset combined of lit / switched off LED segments clockwise and counterclockwise.
Constant color temperature at the whole illumination range.
Low power consumption, lifetime over 20,000 hours.
Compatible Microscopes
Stereomicroscopes with objective diameter up to 69mm.