Labomed CxL Student Microscope
The perfect microscope for classrooms and small laboratories!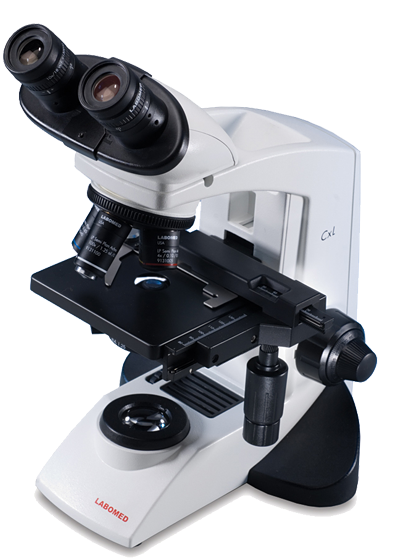 Labomed CxL Microscope
Designed for both student classroom and small laboratory environments, the CxL reflects a fresh design composed of a durable aluminum die-cast stand, high throughput glass and optical coatings, solid brass gears, all of which position the Labomed CxL to withstand the most demanding of user environments. Lead-free optics and paints, LED lighting with up to 100,000 hour lamp life plus a battery power pack make the Labomed CxL a truly 'eco' friendly solution. This is a microscope that should last 20 years or more!
5 year unconditional warranty.
Speak with one of our specialists today to see if the Labomed CxL student microscope is right for you! We will beat VWR, Fisher Scientific and any E-commerce dealer pricing!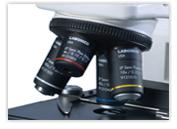 LP series Semi-Plan optics provide crisp images at all magnifications thanks to high-efficiency coatings and the highest quality of glass in the world.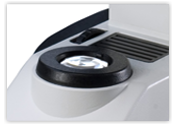 Super bright LED (100,000 hours bulb life) illumination system or the option of Halogen (2,000 hours bulb life) users have a choice. Built-in rechargeable battery allows 8 hour portability for FIELD use!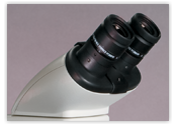 Designed with the user in mind, the CxL offers a Captive Rotation feature that enables users to easily and safely rotate the viewing head, making the system ideal for multi-user environments and easy storage.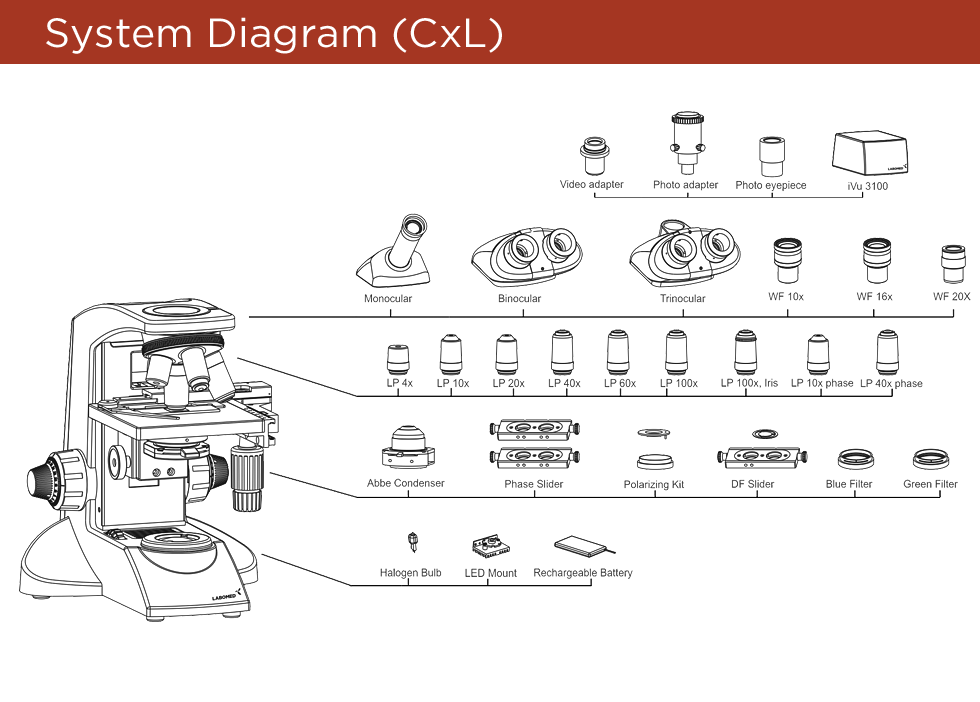 Warranty Information
– 5 Year Parts
– 1 Year Electronics
– 2 Year Digital (on select models)
Package Contents
– Power Cable (6ft)
– Cargille Immersion Oil (with 100x configurations)
– Nylon Dust Cover
– Cleaning Cloth, Styrofoam Casing
Accessories (Optional)
Optional
– Pointers & Micrometer Reticules
– Phase, Polarized Light, and Dark Field Kits
– Application Specific Objectives and Eyepieces
– Cord Hanger Kit
– Digital Camera (3MP) and 'C' mount adapters
Our owner has over 39 years of microscope sales experience. Talking to him BEFORE you buy will ultimately save you time, money and aggravation.
Labomed CxL
Stand

 – Single mold aluminum die-cast with ergonomic hand rests for enhanced comfort and stability. 

Viewing Bodies

 – 45° inclined, 360° "captive" rotation, Interpupillary distance 54 – 74mm 

Eyepiece

 – Widefield 10x/18mm focusable eyepieces with foldable eye guard, lockable, antifungal coating 

Nosepiece

 – Quadruple nosepiece turret (Ball bearing type) with rubber grip 

Objectives

 – LP series DIN Semi-Plan Achromatic objectives 4x, 10x, 40x (spring loaded), 100x (spring loaded, oil), antifungal 

Mechanical stage

 – Rectangular stage 135 x 124mm, X/Y travel range 76mm x 50mm. Low drive movement controls, single specimen holder 

Condenser

 – Sub stage Abbe condenser NA 1.25 with aspheric lens. Iris diaphragm with snap-in blue filter. Rack and pinion movements on metal guides 

Focusing

 – Co-axial coarse and fine focusing on ball drive system for smooth operation. All BRASS rack and pinion stage drive. Fine drive movement 0.3mm/rotation 

Illumination

 – LED or Halogen 6V-20W illumination with variable illumination control. Up to 100,000 hours of LED life and 2,000 hours of Halogen lamp life 

Electronics – Universal input 100V- 240V AC, 50/60Hz, built in voltage stabilizer