Labomed Lx 500 Research Microscope
Highest quality Labomed upright research microscope available today!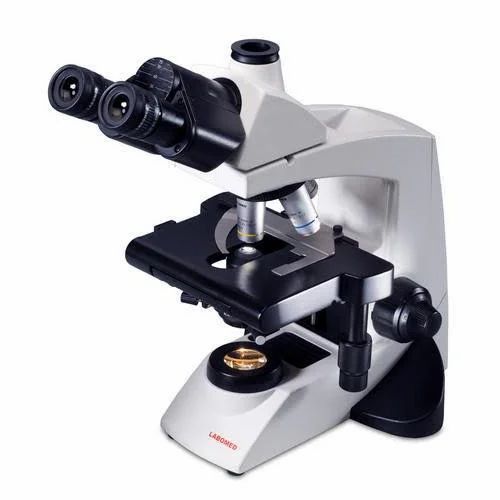 Labomed Lx 500 Microscope
The Labomed Lx 500 research microscpe is the outcome of a combination of world-class technology and design innovation. With its feature rich standard configuration and a host of accessories, the Labomed Lx 500 is a versatile and fully extendable research microscopy system. With its graceful symmetry and its sophistication in ergonomics, this microscope speaks to today's clinicians and researchers looking for the junction of affordable yet reliable functionality. This microscope should last 20 years or more.
5 year unconditional warranty.
Speak with one of our specialists today to see if the Lx 500 research microscope is right for you! We will beat VWR, Fisher Scientific and any E-commerce dealer pricing!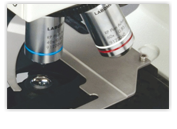 RP2 series infinity corrected Super Plan optics provide a virtually flat field of view at all magnifications, with pristine contrast and color reproduction.  These optics are delight to even the most discerning of optical critics.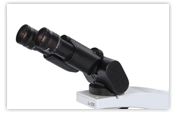 With our 0-25° of arc Ergonomic head, viewing angle articulates in accordance with a single or multi-user viewing station requirement.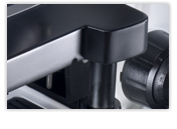 A rackless stage ensures safety and maximization of your workstation space, while our Ceramic surface promises you total scratch resistance.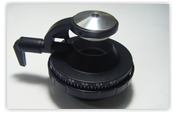 True Kohler illumination with a flip-top condenser guarantees superb contrast from very low to large magnifications, making this micorscope ideal for clinical use.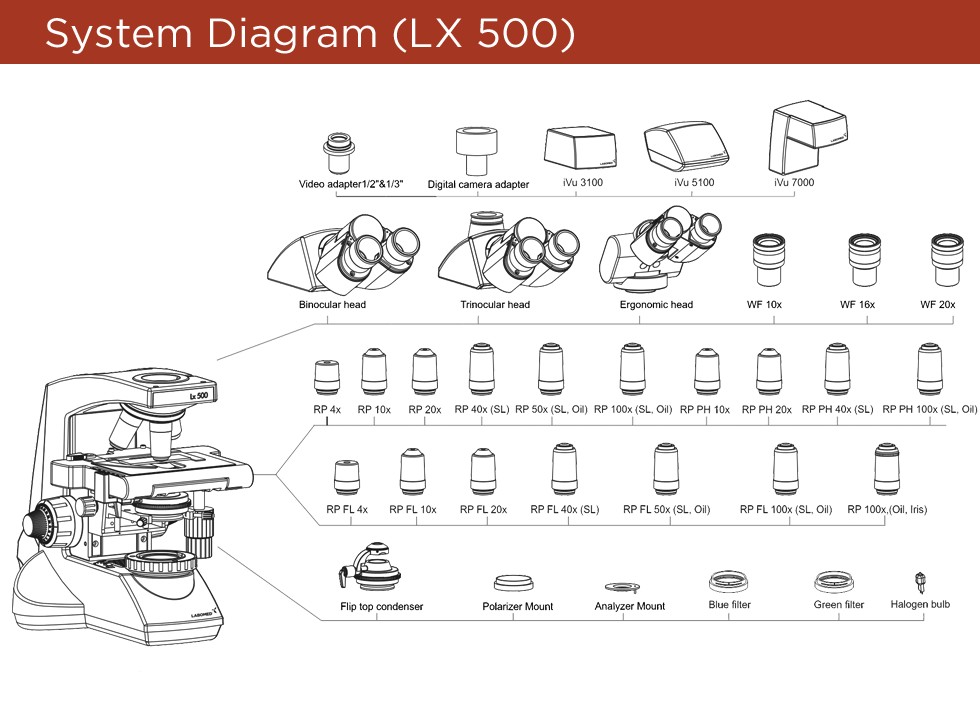 Packaging Contents
Package Contents Power Cable (6ft)
Cargille Immersion Oil
Nylon Dust Cover & Cleaning Cloth
Styrofoam Casing
Accessories (Optional)
Optional Accessories
Pointers & Micrometer Reticules
Phase (Simple & Zernike), Polarizing, Fluorescence and Dark Field Kits
Dual Viewing Bridge
Application Specific Objectives and Eyepieces
Cord Hanger Kit
Digital Cameras (3MP, 5MP, 7MP) and Adapters
Warranty Information
Warranty
5 Year Parts
1 Year Electronics
2 Year Digital (on select models)
Our owner has over 39 years of microscope sales experience. Talking to him BEFORE you buy will ultimately save you time, money and aggravation.
Labomed Lx 500
Stand

 – Single mold sturdy stand with anti rust materials. Extended base for better stability 

Viewing Body

 – Binocular, Trinocular 30° and Ergonomic Binocular 0° – 25° inclinable, 360° rotatable, Inter pupillary distance 47 – 75mm with height adjustment 

Eyepiece

 – Focusable 10x/22mm widefield eyepieces with foldable eyeguards, antifungal coated 

Nosepiece

 – Reverse angle quintuple nosepiece (Ball bearing type) with click stops and rubber grip 

Objectives

 – RP2 series Infinity Corrected DIN Plan Achromatic objectives 4x, 10x, 40x (spring loaded), 100x (spring loaded, oil), antifungal coated

Mechanical Stage

 – Rackless X-axis Ceramic double plate stage, size 200 x 160mm, X/Ytravel range 76mm x 50mm. Double specimen holder 

Condenser

 – Flip-top sub stage Abbe condenser NA 1.25 with aspheric lens. Iris diaphragm with blue day light filter. Rack and pinion movements on stainless steel guides 

Focusing

 – Co-axial coarse and fine focusing on gear systems for smooth operation. Fine adjustment 0.3mm/rotation 

Illumination

 – True Köhler illumination with halogen 6V-30W lamp with variable illumination control 

Electronics – 

Universal input 100V – 240V AC, 50/60 Hz. Built in voltage stabilizer