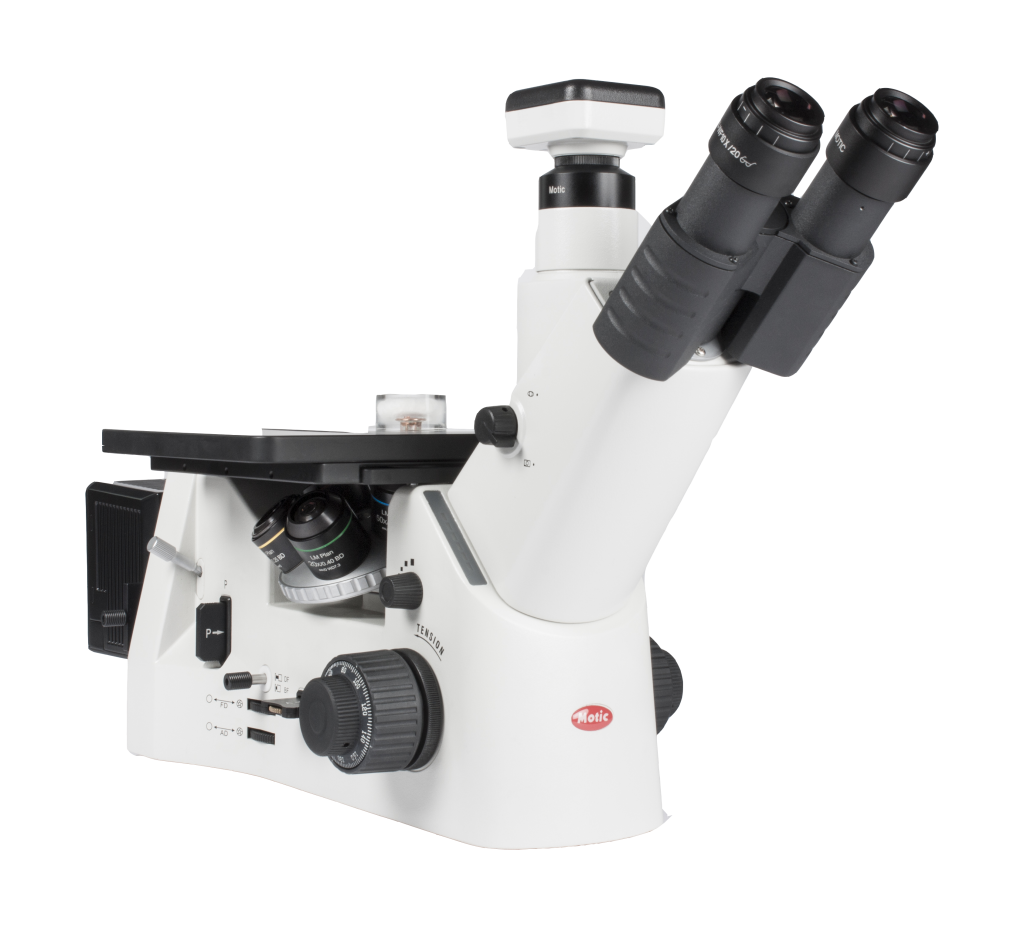 The Motic AE2000MET inverted industrial microscope, is designed to provide a low cost solution for everyday observations and inspections.
This includes metal parts, materials, die castings, minerals, etc. which are not convenient to be observed or inspected under upright microscopes.
Perfect for failure analysis, material research or quality control purpose.
AE2000MET is suitable for brightfield, darkfield, and simple polarized light.
The overall optical performance of the AE2000MET is superb with a new generation of BF and DF Long Working Distance reflected light Plan Objectives made of high-quality glass and new anti-reflex coatings.
Features include:
·               Trinocular head Siedentopf type 45° inclined, 360º swiveling (Light split 100:0/20:80)
·               Widefield high eyepoint eyepieces N-WF 10X/20mm with diopter adjustment
·               Side facing quintuple revolving nosepiece
·               Mechanical stage with metal stage insert
·               Brightfield or Brightfield/Darkfield Long WD Plan Achromat 5X/0.13, 10X/0.25, 20X/0.4, 50X/0.55, 100X/0.8 dry objectives
·               Coaxial coarse and fine focusing adjustment
·               Halogen illumination 12V/50W or 12v/100W with external lamp house and intensity control
·               Blue filter, Allen hexagonal key, vinyl dust cover, power cord
·               Universal Power Supply 100-240V