Labomed Luxeo 4Z Biological Stereomicroscope
A Bright Idea for the University or Laboratory Setting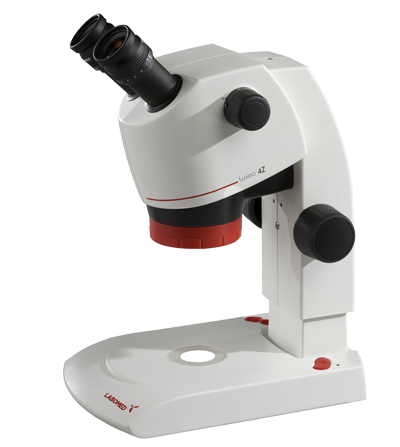 Labomed Luxeo 4Z Microscope
The Labomed Luxeo 4Z reflects high performance engineering in every detail, demonstrating yet again, Labomed's unwavering focus on delivering superb value. With a super bright and white light emitting diode (LED) illumination system, superb optics, and a single-cast durable construction, the Labomed Luxeo 4Z addresses the needs of modern biology programs as well as a host of quality control and routine inspection criteria.
Speak with one of our specialists today to see if the Luxeo 4Z is right for you!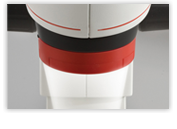 A +/- 30 degree LED ringlight allows users to reduce surface glare from reflective topographies for true LED Oblique Illumination.  Bright LED transmitted illumination is also achieved with a 3-LED glow screen. Continuous Intensity control is managed through a control dial.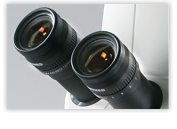 Hi-precision PLAN optics and superior coatings ensure accurate color reproduction, excellent depth of focus, and high definition.  With a trully white light, images appear as they should. A range of lockable eyepieces ensure both security as well as interchangeability.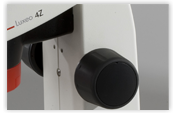 Smooth focus control and a fluid 4.4:1 Greenough zoom system guarantee stress free operation with minimal ware and tare to gears, all of which are made of high-strength steels, mounts, and materials.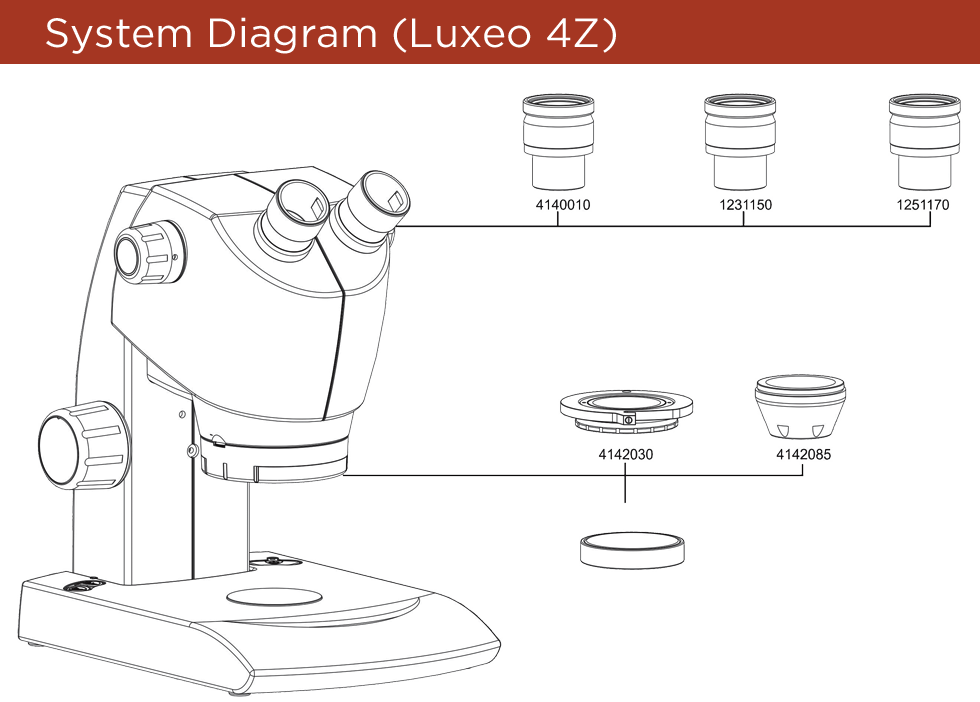 Package Contents
– Power Cable (6ft)
– Nylon Dust Cover & Cleaning Cloth
– Styrofoam Casing
Accessories (Optional)
– Pointers & Micrometer Reticules
– Magnification Augmenting Eyepieces
– Polarizing Kit
– 1.5x Auxiliary Objective
Warranty Information
– 5 Year Parts
– 1 Year Electronics
Speak with one of our specialists today to see if the Luxeo 4Z is right for you!
Labomed Luxeo 4Z
Optical System

 – Greenough 

Magnification

 – 4.4:1 Zoom Ratio 

Eyepieces

 – Widefield 10x/20mm (Interchangeable), 52-74mm dioptric adjustment 

Diopter Correction

 – + / – 5 diopters 

Viewing Body

 – Integrated Binocular, 45º 

Working Distance

 – 100 mm 

Magnification Range

 – 8x to 35x Continuous 

Object Field Diameter

 – 6.6 to 28.5 mm 

Eye Guards

 – Rubber, Retractable 

Illumination Control

 – Incident / Transmitted ("Oblique" Settings) / Combined illumination control buttons with rheostat dial for light intensity control 

Incident Light

 – + / – 30º Oblique illumination and variable intensity control dial 

Incident Light Method

 – Maximum intensity (10 LEDs), front angled incident light (5 LEDs), rear angled incident light 5 (LEDs) 

Transmitted Light

 – 3 LEDs super bright glow screen, low heat emission 

LED Service Life

 – Approx 25,000 hours 

Light Quality

 – Homogeneous daylight (6500ºK), free of UV and IR emmissions 

Power Supply

 – Universal 100V – 240V, 50/60Hz integrated power supply with voltage flux stabilizer