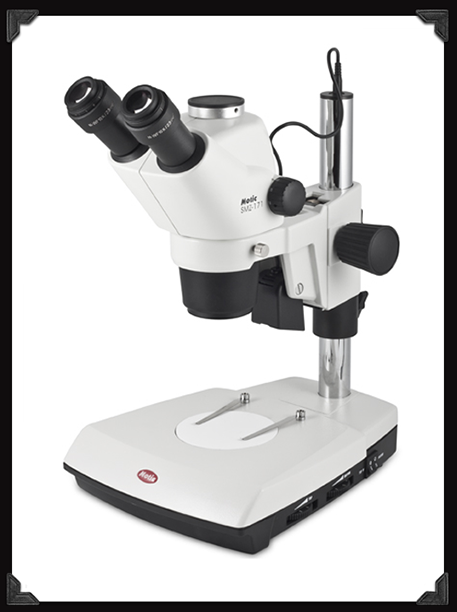 With the new SMZ-171 Stereo Zoom microscope Motic proudly introduces an optically improved addition to its well-established SMZ Stereo series. New materials for ESD compatibility as well as optimized LED illumination options have been added to this series to create a versatile Stereo microscope platform for a wide range of biological and mate- rial science applications. The SMZ-171's optical performance, combined with its expanded accessory line, make it an ideal instrument for the demanding requirements for both routine and research fields. From biological and medical preparations to industrial quality control and inspection, the SMZ-171 will deliver repeatedly clear and distortion-free images.
The Greenough optical system comes with a large-scale zoom range of 6.7:1, parfocal at all magnifications; while a 5-position click-stop mechanism, implemented in the con- tinuous zoom, enables precise reproduction of magnifications for easy measurements. The working distance of 110mm in its standard configuration gives sufficient space for any kind of sample viewing and manipulation. Also, an enhanced and crisp depth-of-view produces consistent and convincing 3-dimensional upright images. Further, the SMZ-171 can con- vert easily into a complete documentation station by combining it with a member of the Moticam camera family.
Other configurations: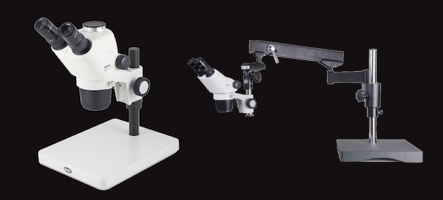 Eyepieces
SMZ-71 Biological Stereo Microscope
With a standard working distance of 110mm, the SMZ-171 offers sufficient space for sample manipulation through various magnifications. The maximum field diameter (with lowest zoom position and 10X eyepieces) will be 30.7mm. Higher magnifications can be achieved by using the following auxiliary objectives, which follow ESD requirements:
| Magnification | W.D. (mm) | Max Field Diameter (w/ 10X eyepiece) |
| --- | --- | --- |
| 1.5X | 56.3 | 20.4 |
| 2X | 38.6 | 15.3 |
To achieve a larger sample overview, the following auxiliary objectives may be chosen: 
| Magnification | W.D. (mm) | Max Field Diameter (w/ 10X eyepiece) |
| --- | --- | --- |
| 0.3X | 301 | 102.2 |
| 0.5X | 191.8 | 61.3 |
| 0.63X | 142.7 | 48.7 |
| 0.75X | 128.6 | 40.9 |
Zoom Range
Switching from a macro overview down to micro details has never been easier than with the SMZ-171. One rotation of the zoom knob gives access to the complete magnification range. Five defined click-stop positions within the continuous zoom allow exact reproduction of magnifi- cations, a necessary precondition for precise measurements by reticules or digital imaging tools.
The 6.7:1 zoom ratio in the SMZ-171 enables a standard magnification range of 7.5X-50X. While zooming, a re-adjustment of the focus position is not necessary—as the complete optical system is designed for parfocality through the complete zoom range. To increase the model ́s magnification range a selection of auxiliary objectives and eyepieces are also available, extending the SMZ-171 ́s total magnification range from 2.25X up to 200X. 

Eyepieces
The SMZ-171's standard Widefield 10X/23mm eyepieces follow the high eyepoint principle, giving spectacle wearers access to the complete field of view. Individual eyepiece diopter adjustments of +/- 5 dpt provide the best conditions for the use of reticules, while standard rubber eye guards minimize stray light and increase viewing comfort. Beside the standard 10X eyepiece magnification, the SMZ-171 Series also offers eyepieces with alternative magnifi- cations:
| Description | F.N. |
| --- | --- |
| N-WF 12.5X | 18 |
| N-WF 15X | 16 |
| N-WF 20X | 13 |
For measuring purposes, a series of reticules are available:
• Bidirectional scale 10mm:100 and crosshair
• Bidirectional scale 10mm:100
• Micrometer (100 divisions in 10mm) (25mm diameter) with crosshair • Micrometer (100 divisions in 10mm) (25mm diameter)
• Scale 360°: 360 and crosshair
• Scale 360°: 36 and crosshair
• Simple crosshair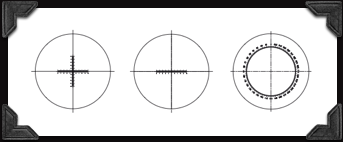 3-D Image
Stereo microscopes have found a large variety of application fields in life sciences, industry, as well as in areas of botany or mineral- ogy. The upright image of a stereo microscope is essential for ma- nipulation work. While there is no need for sample preparation, stereo microscopes are ideal instruments for first steps into the "micro world".
Motic's SMZ-171 is based on the Greenough Optical System. With its completely separated optical paths, this system has been a proven concept for more than 100 years of microscopy. The SMZ- 171 delivers impressive 3-D images, distortion-free, and with a high resolving power of maximum 460 lp/mm (with 2X auxiliary objective).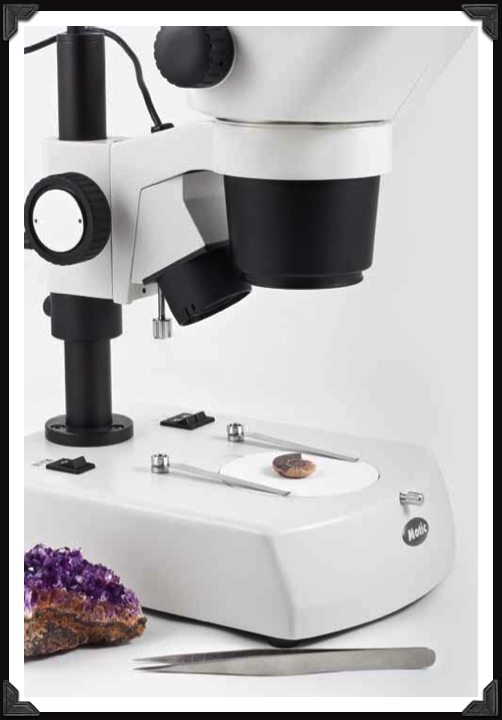 The working distance
Sample manipulation is a major activity when using a stereo micro- scope. The upright image orientation, typical for a stereo microscope, is essential when using tweezers, needles or similar dissection tools.
With its standard configuration, the SMZ-171 provides a large working distance of 110 mm, which can be easily extended to 301mm (with additional auxiliary objective 0.3X). To achieve a desired total magnification, objective magnifications less than 1X may be compensated by using high magnification eyepieces (up to 20X).
Modular Configuration
Besides the Base stands, the SMZ-171 also offers a modular component system for personal preferences and requirements regarding the workplace setup.
The industrial boom stands for larger viewing samples may replace the Base Plain and transmitted light stands to significantly increase user freedom. A new slot-and-groove design improves the stability of the desired optics position without slant. For better transport, all round, rectangular bases bare an "easy hand-carrying shape". All these stands require a separate illumination system following the requirements of the sample.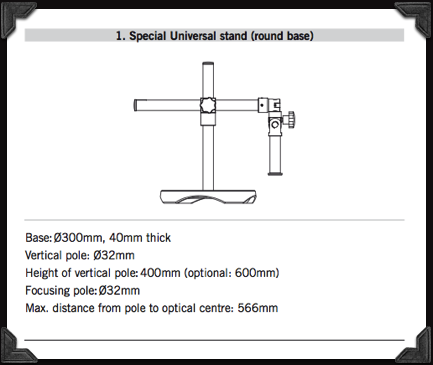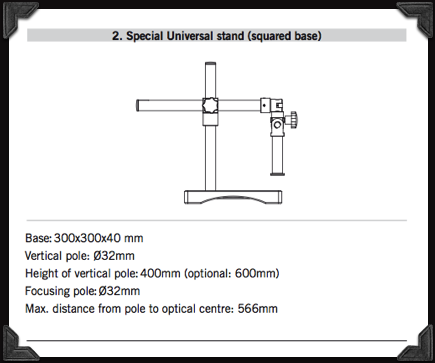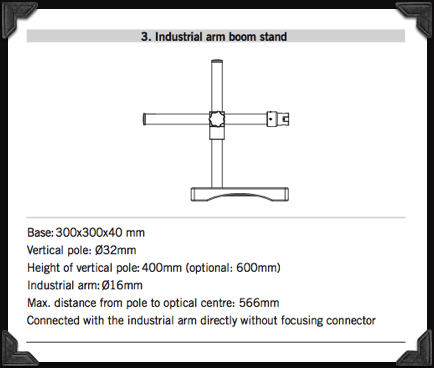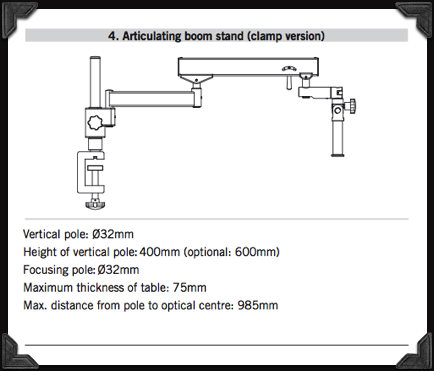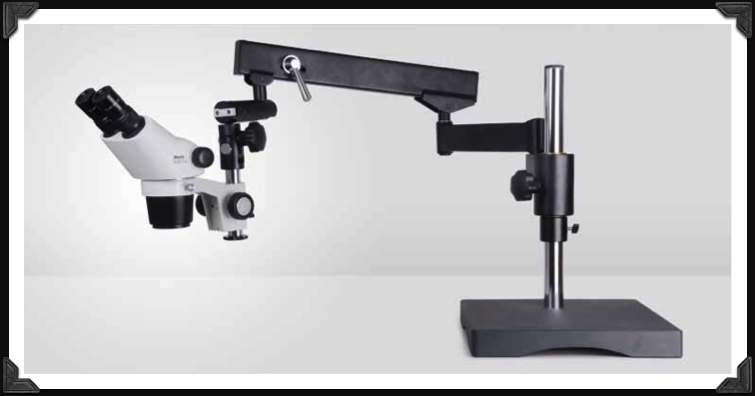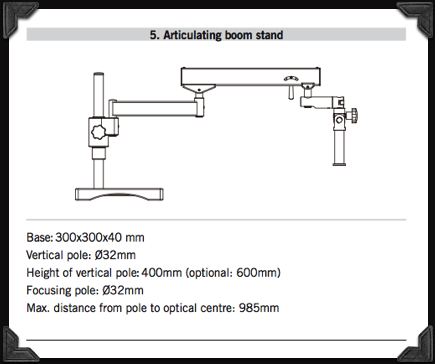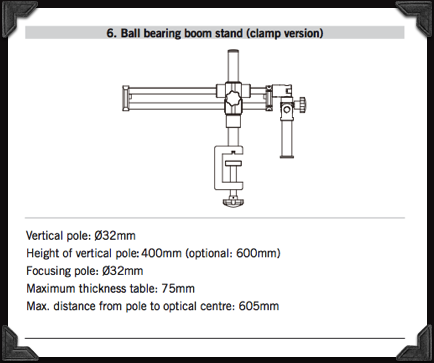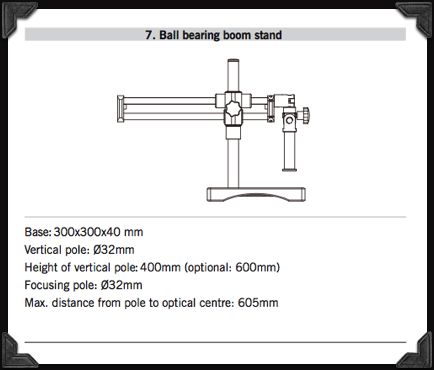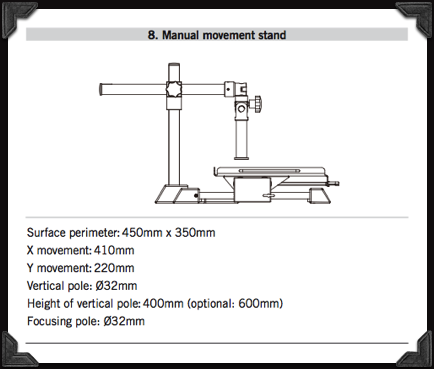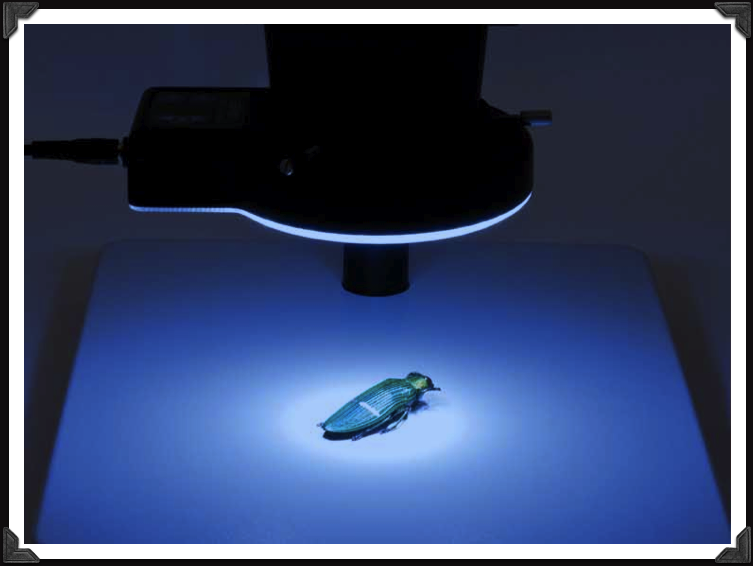 Illumination
Illumination is an integral part in the proper use of a stereo microscope. To receive all possible detail information from a sample, carefully thought about illumination options need to be executed. Motic offers a wide range of illumination options to be combined with the SMZ171 optics.
The built-in LED base-stand illumination option provides the most compact and easy- to-use illumination configuration. Especially when viewing live biological samples, Motic's choice for LED illumination is most-desired due to its reduced, non-existent heat develop- ment, resulting in minimal impact on living specimen.
However, for more demanding applications, a more powerful or variable solution may be necessary. A ring light might be required for a shadow-free image, while the visualiza- tion of a surface structure may need a unidirectional illuminator by combining a cold light source with a light guide.
Optional ring lights are:

2401K Fluorescent ring illumination

220V/12W – 6400K color temperature (CE)

LED ring illumination 60T-B dimmable

+/- 6800K color temperature (CE)

LED ring illumination 60T dimmable and segmentable

+/- 6500K color temperature (CE)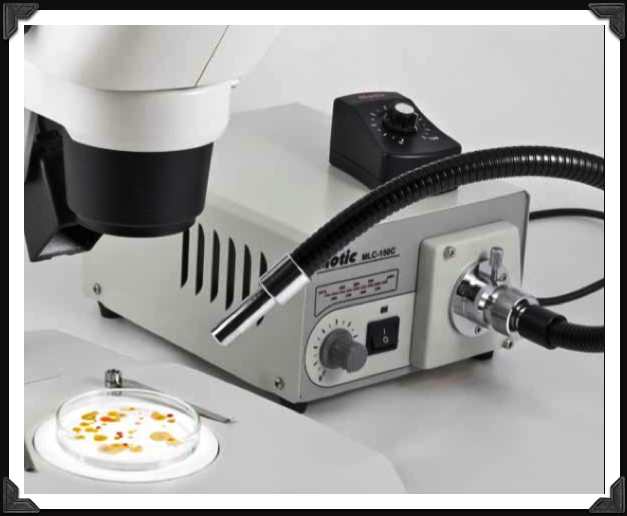 A more powerful solution is provided by the Motic Cold light source MLC-150. A variety of light guides for flexible illumination options are also available.
MLC-150 Fiber optic illuminator
• 21V/150W Halogen Illumination
• Switching power supply 100-240V (CE) • Local/remote switch for intensity control • Color temperature LED read out
Flexible PVC sheating light guide
1.5m length with standard straight distal end type
Ring light guide Ø 61mm
1m length with Ø 61mm distal end
Gooseneck 1-Arm light guide
0.5m length with standard straight distal end type
Gooseneck 2-Arm light guide
0.5m length with standard straight distal end type 

Accessories
Especially when working with higher magnifications, handling samples be- comes more sensitive to vibrations. For this, an appropriate solution to increase viewing comfort may be found within the SMZ-161's optional stage accessories. 
Gliding stage
For smooth multidirectional movement of the sample, a 360° rotatable gliding stage can be mounted onto the base plate of a Plain or Transmitted light stand.
x/y-stage with rotatable insert
An attachable x/y-stage with 76X54mm travel range enables a precise bidirec- tional movement.
Polarizer, Analyzer
To analyze the birefringence of transpar- ent materials, a polarizing set-up is re- quired. The respective polarizer/analyzer combination for the SMZ-161 is fixed on top of the light exit of the transmitted light stand. 
Darkfield insert
For Darkfield applications, a special DF insert is mounted on top of the light exit of the Transmitted light stand. The iris diaphragm allows variation of the illumination aperture according to the numerical aperture of the objective in use.
Digital Documentation
A more convenient setup is provided through Motic ́s philosophy of easy image digitalization. The combination of a SMZ171 with a member of the Moticam Series of digital cameras delivers excellent live images, which can easily be stored for future usage. All Motic cameras come equipped with software to transform the SMZ171 into an analysis and documentation workstation. For the Binocular SMZ171, multiple eyepiece adapters for Motic cameras are available. The Trinocular SMZ171 allows the use of different camera adapters, depending on the chip size of the camera in use. Motic offers a complete range of digital cameras, starting with a basic resolution of 1.3MP (CMOS) up to the research grade Moticam Pro Line (CCD) with a range of 1 megapixel and beyond, including Monochrome and Cooled versions where necessary. These Moticam cameras deliver sharp live images with an all-inclusive software package for easy post-capture handling, measurement and annotation. For further details on our range of cameras, as well as on adaptation questions, please contact your nearest Motic office or your local authorized Motic Professional reseller.
Standard Photomicrography
The adaption of a traditional single lens reflex camera (SLR), today mostly digital, requires a Trinocular version of the SMZ171. The camera adapter consists of a mechanical part, to be combined with a 2.5X or 4X photo eyepiece. The necessary T2 adapter which connects to the camera's bayonet mount-type is supplied by the respective camera manufacturer. This setup delivers high resolution images of small fields.