Huvitz Stereo Microscopes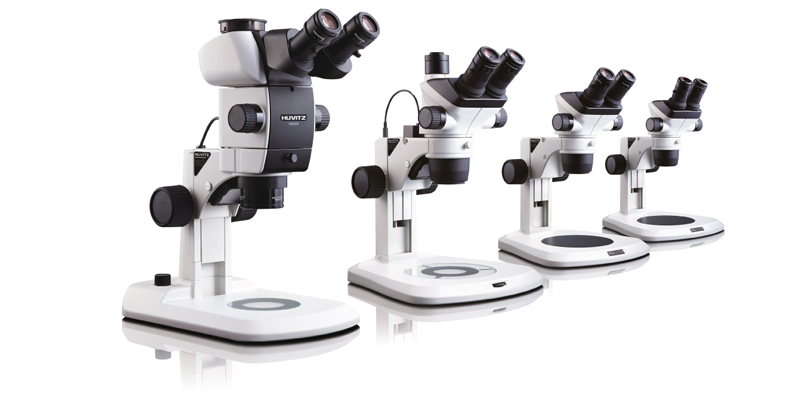 Powerful Performance
Optical system with high resolution, true color reproduction and low distortion is one of the key characteristic of Huvitz stereo microscopes which provide with clear images for better analysis. Optimized task analysis can be achieved with the Huvitz optimized optical solution!
Advanced Design
Ergonomic design has been carefully implemented to improve efficient usage and minimize operators' fatigue.
Ideal position and angle of each module, compact size and high quality provide users friendly environment for any task given. Helps to reduce fatigue in long-duration inspection.
Improved Flexibility
Variety of objective lenses and eyepieces allow user to combine the optical system for any propose and work or R&D environment. Customized stand and digital application guarantee the best resolution in any environment.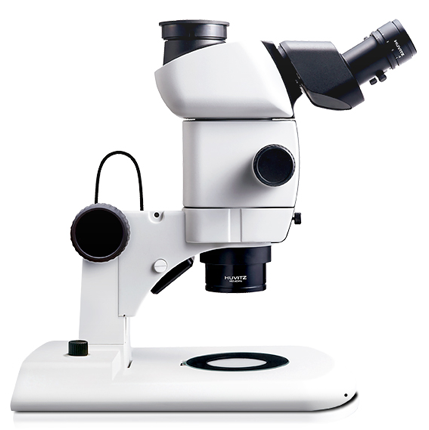 Huvitz HSZ-700
Wisely optimized zooming and color reproduction offer you stable and high quality images. The Huvitz HSZ-700 Stereo Microscope is the best solution where high precision Galilean optic system is required!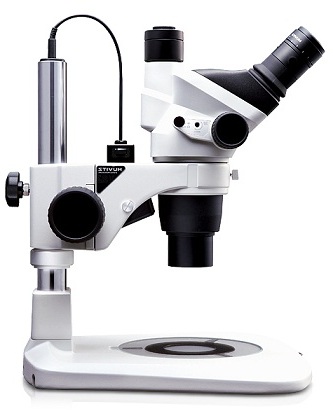 Huvitz HSZ-600
The improved performance is much easier to work by simple and intuitive structure. The Huvitz HSZ-600 Stereo Microscope, A Greenough system to provide a wide range of inspection field demanding safety and comfortability.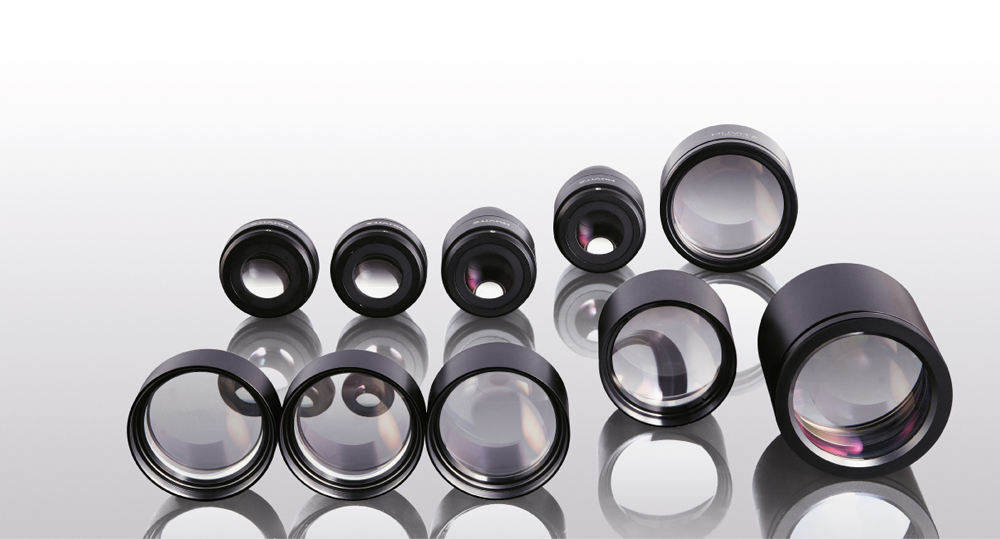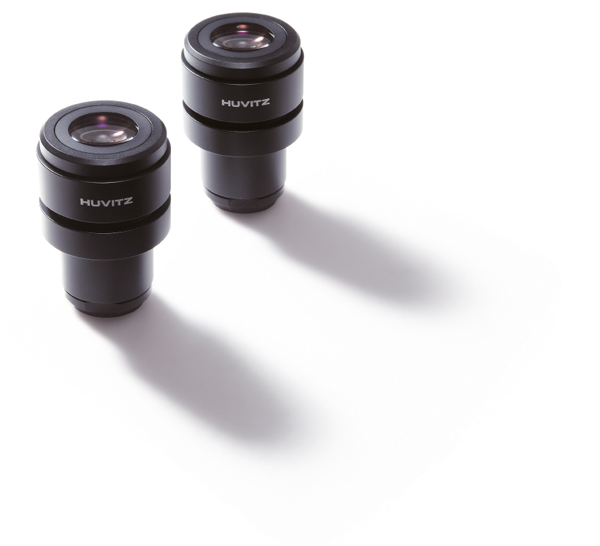 Highly stringent criteria design to minimize aberration and distortion with ideal coating technology and lens materials.
High resolving power objective lens
Low distortion, longer working distance, ideal lens combination and design offer you a better observation environment for any specimen. Ideal selection of lens and coating materials guarantee the fidelity of color reproducibility and their longevity. Interchangeable objective lens can adapt the microscope for any working environment.
Eyepiece with Comfort View
High eye point design and aberration correction are another advantages of Huvitz microscope eyepieces.
They provide with the optimal visual field for low acuity power users.
Flexibility of Observation Tube
Observation tube is designed to be adaptable for any kind of observation needs.
Huvitz Trinocular Tube, HSZ-645 and HSZ-730 are suitable for video port output for digital application. 60 degree inclination tube is also available to meet special and customized need. (HSZ-660)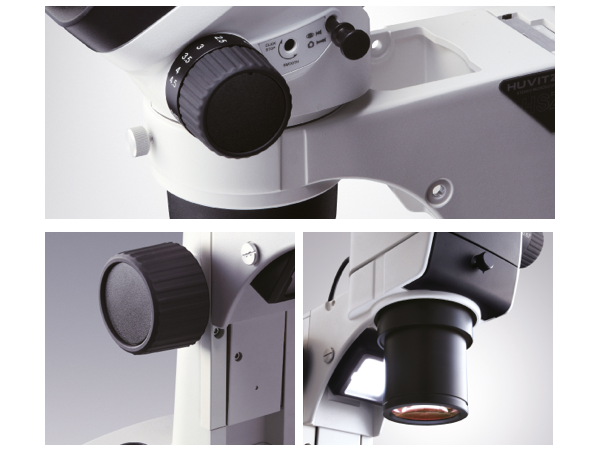 Compact design providing multiple functions reducing eye fatigue.
Slim and compact design
Achievement of the most ergonomic design multiple computer simulation minimizes the operators' fatigue and maximizes the work efficiency.
Eyepiece with Comfort View
Careful polyurethane material selection in zoom knobs and focus dials to assure the comfort in any operation. To achieve repetitive zooming change Click Stop function has been implemented to improve work efficiency.
High Eye Point and Diopter function
High Eye Point eyepiece design provides comfort view with operation with a pair of glasses or with low visual acuity.
The diopter control is easily achieved from the eyepieces.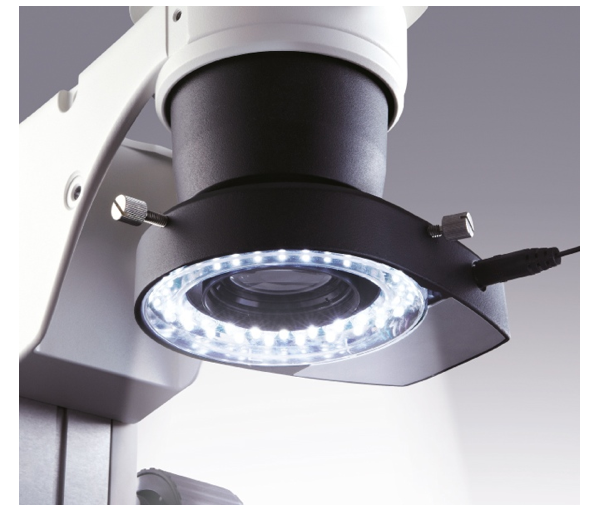 Lighting Accessories
High Intensity LED
Low energy consumable and durable LED provide suitable transmission or reflection.
LED lighting has been proved to reproduce real color without affecting specimen by its excess of color temperature providing longer lifetime and low energy cost.
4 Split LED ring light
Compact 4 split right LED illumination can simulate different lighting environment for a better observation. Light intensity can be easily optimized for any glossy samples or specimens.
LED Transmitted / Reflected light
Other external light is not needed as light angle can be regulated from stand arm. Transmitted light is designed to be used with stand base without any discomfort.