View, digitize, record and file microscope slides in-house, at your desk. The Grundium OCUS 20x or 40x automatically stitches your scanned images and saves them on the 500 Gb hard drive or swiftly exports them to your cloud storage. Slides can also be viewed in live mode on a larger screen. Specimens can also be viewed in Z-Direction to focus on the essential layer.
Digital pathology is enabled by Whole Slide Imaging, which means converting traditional glass slides into digital files, which can be viewed, managed, and analysed on a computer monitor or shared in real-time with colleagues all over the world.
So far, less than 20% of potential end users have scanning technologies available and therefore access to digital pathology workflows. Over 300 Ocus scanners are in operation worldwide!
WSI devices enable easier patient history recording and storage. Scanned samples become part of a patient's medical record and can be easily retrieved or shared for review.
High resolution digital slides which are pre-screened by artificial intelligence tools, reviewed on a big screen and analysed in different layers, provide a more effective way for professionals to do their work than traditional microscopes.
Digital slides, coupled with other powerful diagnostic tools and globally shared knowledge, will advance the current level of medicine and lead to more accurate diagnosis. The Ocus' performance-to-price ratio and compact enough size to grab it and take it where ever the work needs to get done set it apart from current technologies and competition.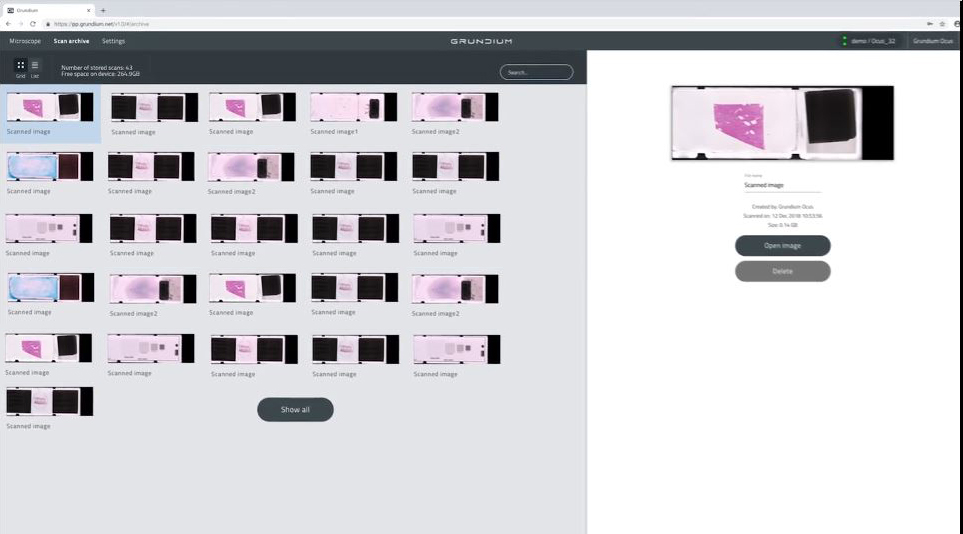 The ONLY stand-alone scanner that works with iPad's, Mac or Windows computers via an internal Wi-fi. No cabling required! No need to connect to secure internet servers! Saves images to internal or optional external hard drives or simple thumb drives.