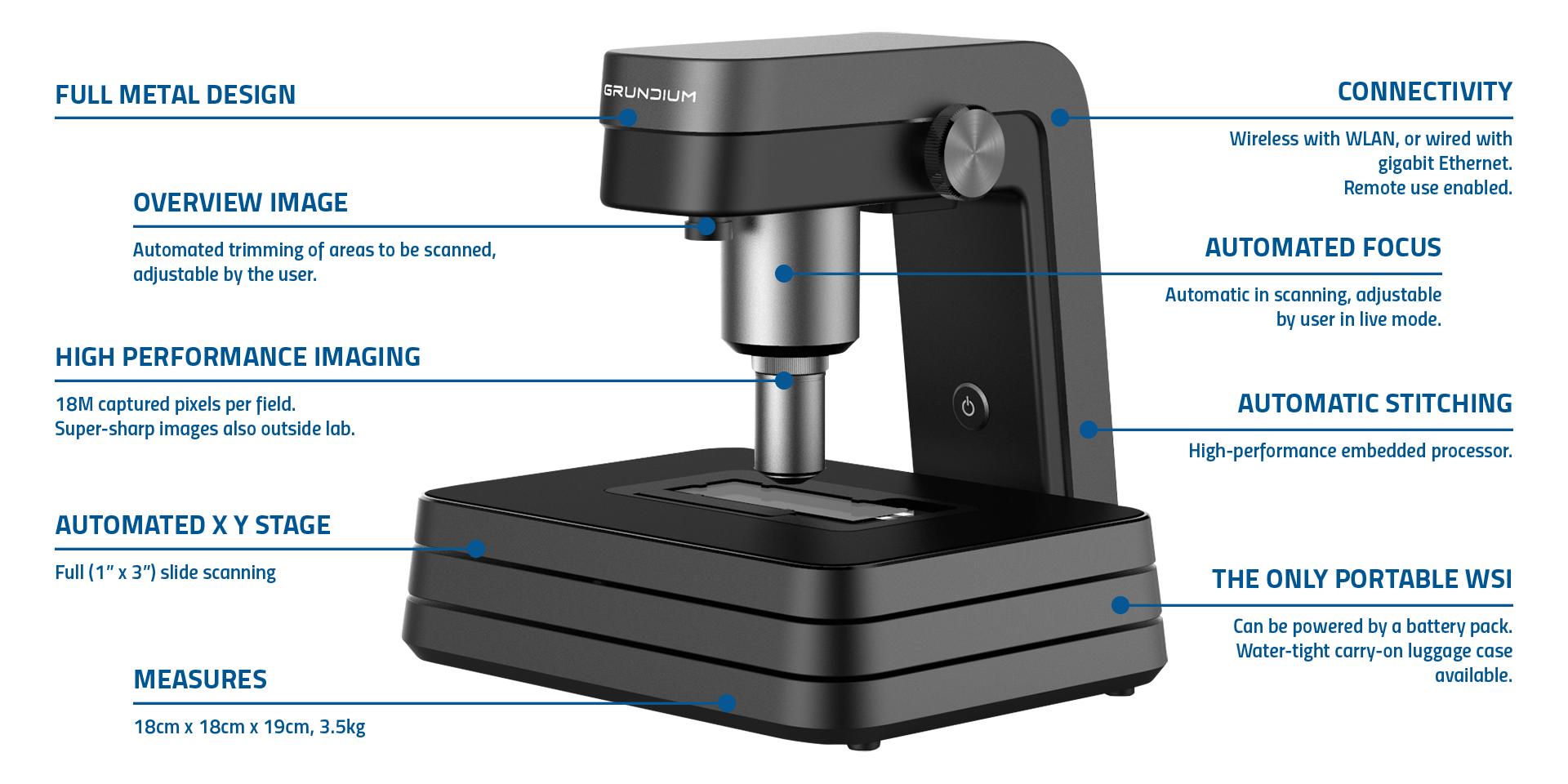 New Ocus 40x/0.75 slide scanner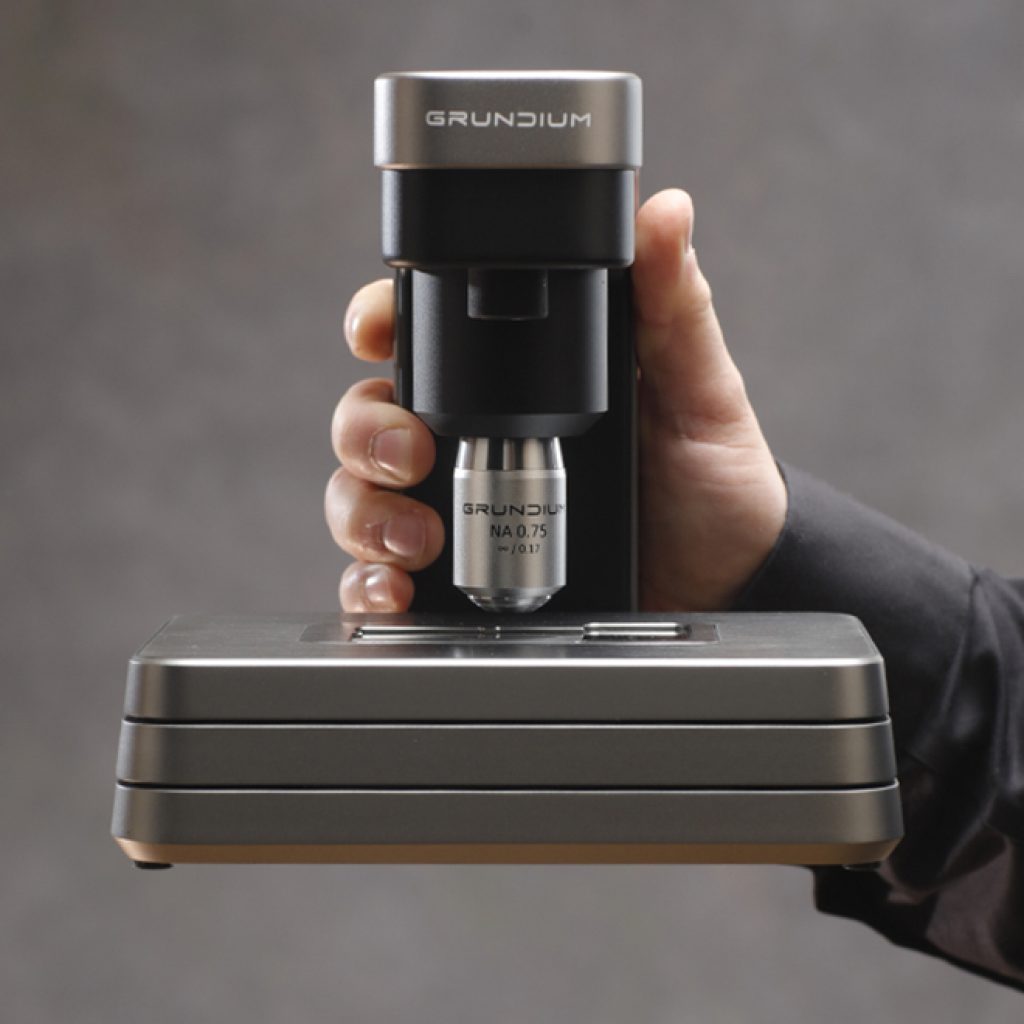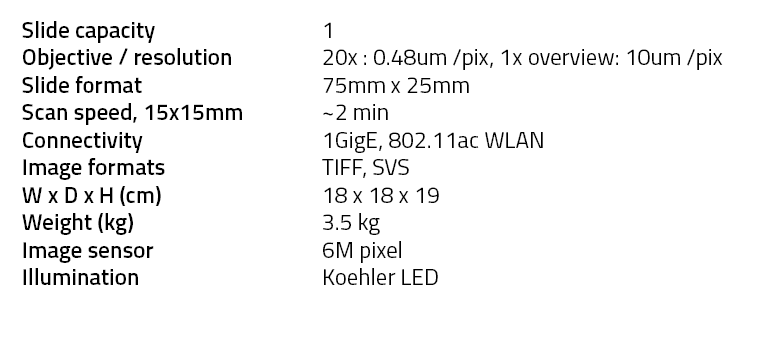 The Grundium Ocus 20x or Ocus 40x are two scanners that represent a monumental leap in digital pathology. Either are inexpensive enough to be on every medical professional's desk. Their compact size makes them truly portable. Wireless connectivity means telepathology is now possible practically anywhere on the planet. Built in GPU makes scanning lighting fast!
The ONLY stand-alone scanner that works with iPad's, Mac or Windows computers via an internal Wi-fi. No cabling required! No need to connect to secure internet servers! Saves images to internal or optional external hard drives or simple thumb drives.
A perfect slide scanner for government installations like VA

Hospitals, NIH, NASA or NOAA with ultra-secure networks.