The Hamamatsu NanoZoomer series is a family of digital slide scanners that rapidly scan glass slides and converts them to digital data.  The newly developed Hamamatsu NanoZoomer S210 whole slide imager provides ultra high performance capable of handling 210 slides at low cost! Finally there is an economical, high volume scanner that doesn't sacrifice high-definition image quality or throughput.  The overall equipment reliability is what will make the Hamamatsu NanoZoomer S210 slide scanner popular with users around the world. Call to arrange a virtual demonstration or request a quotation today! Don't forget you view our sample slide gallery below or send us your slides to scan. Seeing is believing!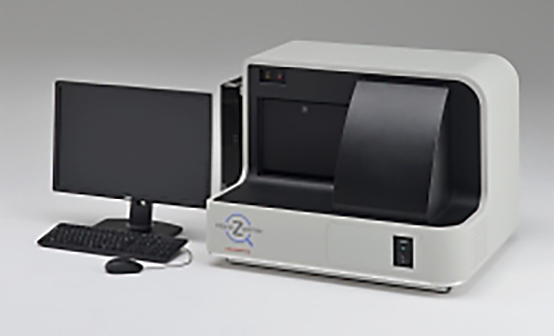 NanoZoomer S210 Features
210 Slide Capability for High Throughput
Automatically processes up to 210 slides, with fast scanning times for both 20x and 40x magnification. View-able digital images can be seen at up to 800x!

Simple Operation
Just set the slides and scanning magnification, press a start button on a display monitor, and all tasks from loading slides to capturing images are performed automatically. True 'WALK AWAY' design allows operators error free scanning.

Feature Rich Software
Some of the best software available including multiple image viewing, image synchronization, 'birds eye' view, live gamma, color and contrast control, export to multiple image formats, Z stack image capture, ultra-fast zoom, pan and scroll and more.

Ultra High Performance and Maintenance Free
Ultra high performance at an affordable price by utilizing the technologies and know-how Hamamatsu has had  since 2005. The NanoZoomer S210 'BULLET PROOF' design assures no down time and unparalleled maintenance free operating performance.